RECENTLY PUBLISHED BOOKS
---
Constructing Race on the Borders of Europe: Ethnography, Anthropology, and Visual Culture, 1850-1930
Edited by Marsha Morton and Barbara Larson (Bloomsbury, 2021)
Constructing Race on the Borders of Europe investigates the visual imagery of race construction in Scandinavia, Austro Hungary, Germany, and Russia. It covers a period when historic disciplines of ethnography and anthropology were expanding and theorists of race were debating competing conceptions of biological, geographic, linguistic, and cultural determinants. Beginning in 1850 and extending into the early 21st century, this book explores how paintings, photographs, prints, and other artistic media engaged with these discourses and shaped visual representations of subordinate ethnic populations and material cultures in countries associated with theorizations of white identity.

The chapters contribute to postcolonial research by documenting the colonial-style treatment of minority groups, by exploring the anomalies and complexities that emerge when binary systems are seen from the perspective of the fine and applied arts, and by representing the voices of those who produced images or objects that adopted, altered, or critiqued ethnographic and anthropological information. In doing so, Constructing Race on the Borders of Europe uncovers instances of unexpected connections, establishes the fabricated nature of ethnic identity, and challenges the certainties of racial categorization.
https://www.bloomsbury.com/us/constructing-race-on-the-borders-of-europe-9781350182325/
---
Turks, Jews, and Other Germans in Contemporary Art
The first book to examine multicultural visual art in Germany, discussing more than thirty contemporary artists and arguing for a cosmopolitan Germanness.
With Turks, Jews, and Other Germans in Contemporary Art, Peter Chametzky presents a view of visual culture in Germany that leaves behind the usual suspects—those artists who dominate discussions of contemporary German art, including Gerhard Richter, Anselm Kiefer, and Rosemarie Trockel—and instead turns to those artists not as well known outside Germany, including Maziar Moradi, Hito Steyerl, and Tanya Ury. In this first book-length examination of Germany's multicultural art scene, Chametzky explores the work of more than thirty German artists who are (among other ethnicities) Turkish, Jewish, Arab, Asian, Iranian, Sinti and Roma, Balkan, and Afro-German.
https://mitpress.mit.edu/books/turks-jews-and-other-germans-contemporary-art
---
Modern Women Artists in the Nordic Countries, 1900-1960
Edited By Kerry Greaves (Routledge 2021)
This transnational volume examines innovative women artists who were from, or worked in, Denmark, Finland, Greenland, Iceland, Norway, Sápmi, and Sweden from the emergence of modernism until the feminist movement took shape in the 1960s.
The book addresses the culturally specific conditions that shaped Nordic artists' contributions, brings the latest methodological and feminist approaches to bear on Nordic art history, and engages a wide international audience through the contributors' subject matter and analysis. Rather than introducing a new history of "rediscovered" women artists, the book is more concerned with understanding the mechanisms and structures that affected women artists and their work, while suggesting alternative ways of constructing women's art histories. Artists covered include Else Alfelt, Pia Arke, Franciska Clausen, Jessie Kleemann, Hilma af Klint, Sonja Ferlov Mancoba, Greta Knutson, Aase Texmon Rygh, Hannah Ryggen, Júlíana Sveinsdóttir, Ellen Thesleff, and Astri Aasen.
The target audience includes scholars working in art history, cultural studies, feminist studies, gender studies, curatorial studies, Nordic studies, postcolonial studies, and visual studies. 
---
Photofascism: Photography, Film, and Exhibition Culture in 1930s Germany and Italy
Vanessa Rocco (Bloomsbury Visual Arts, 2020)
Photography and fascism in interwar Europe developed into a highly toxic and combustible formula. Particularly in concert with aggressive display techniques, the European fascists were utterly convinced of their ability to use the medium of photography to manufacture consent among their publics. Unfortunately, as we know in hindsight, they succeeded. Other dictatorial regimes in the 1930s harnessed this powerful combination of photography and exhibitions for their own odious purposes. But this book, for the first time, focuses on the particularly consequential dialectic between Germany and Italy in the early-to-mid 1930s, and within each of those countries vis-à-vis display culture.
The 1930s provides a potent case study for every generation, and it is as urgent as ever in our global political environment to deeply understand the central role of visual imagery in what transpired. Photofascism demonstrates precisely how dictatorial regimes use photographic mass media, methodically and in combination with display, to persuade the public with often times highly destructive-even catastrophic-results.
https://www.bloomsbury.com/us/photofascism-9781501347061/
---
Eloquent Bodies: Movement, Expression, and the Human Figure in Gothic Sculpture
Jacqueline E. Jung (Yale University Press, July 14, 2020)
A radical reassessment of the role of movement, emotion, and the viewing experience in Gothic sculpture
Gothic cathedrals in northern Europe dazzle visitors with arrays of sculpted saints, angels, and noble patrons adorning their portals and interiors. In this highly original and erudite volume, Jacqueline E. Jung explores how medieval sculptors used a form of bodily poetics—involving facial expression, gesture, stance, and torsion—to create meanings beyond conventional iconography and to subtly manipulate spatial dynamics, forging connections between the sculptures and beholders. Filled with more than 500 images that capture the suppleness and dynamism of cathedral sculpture, often through multiple angles, Eloquent Bodies demonstrates how viewers confronted and, in turn, were addressed by sculptures at major cathedrals in France and Germany, from Chartres and Reims to Strasbourg, Bamberg, Magdeburg, and Naumburg. Shedding new light on the charismatic and kinetic qualities of Gothic sculpture, this book also illuminates the ways artistic ingenuity and technical skill converged to enliven sacred spaces.
https://yalebooks.yale.edu/book/9780300214017/eloquent-bodies
---
German Expressionism: Der Blaue Reiter and its Legacies
Dorothy Price (ed.) (Manchester University Press, 2020)
This book presents new research on the histories and legacies of the German Expressionist group Blaue Reiter, the founding force behind modernist abstraction. For the first time Blaue Reiter is subjected to a variety of novel inter-disciplinary perspectives, ranging from a philosophical enquiry into its language and visual perception to analyses of its gender dynamics, its reception at different historical junctures throughout the twentieth century and its legacies for post-colonial aesthetic practices. The volume offers a new perspective on familiar aspects of Expressionism and abstraction, taking seriously the inheritance of modernism for the twenty-first century in ways that will help to recalibrate the field of Expressionist studies for future scholarship. Blaue Reiter still matters, the contributors argue, because the legacies of abstraction are still being debated by artists, writers, philosophers and cultural theorists today.
CONTENTS
Introduction: why does der Blaue Reiter still matter? – Dorothy Price and Christopher Short
1 Is der Blaue Reiter relevant for the twenty-first century? A discussion of anarchism, art and politics – Rose-Carol Washton Long
2 The dynamics of gendered artistic identity and creativity in der Blaue Reiter – Shulamith Behr
3 The 'primitive' and the modern in Der Blaue Reiter almanac and the Folkwang Museum – Katherine Kuenzli
4 The 'savages' of Germany: a reassessment of the relationship between der Blaue Reiter and Brücke – Christian Weikop
5 Kleinkunst and Gesamtkunstwerk in Munich and Zurich: Der Blaue Reiter and Dada – Debbie Lewer
6 Type/face: Wassily Kandinsky and Walter Benjamin on language and perception – Annie Bourneuf
7 Feeling blue: Der Blaue Reiter, Francophilia and the Tate Gallery 1960 – Nathan J. Timpano
8 Die Tunisreise: the legacy of Der Blaue Reiter in the art of Paul Klee and Nacer Khemir – Sarah McGavran
---
Engineer, Agitator, Constructor: The Artist Reinvented: 1918–1938 
Edited by Jodi Hauptman and Adrian Sudhalter
The Museum of Modern Art, New York  (2020)
How the modernist avant-gardes from Dada to constructivism reconceived their roles, working as propagandists, advertisers, publishers, graphic designers, curators and more, to create new visual languages for a radically changed world
"We regarded ourselves as engineers, we maintained that we were building things … we put our works together like fitters." So declared the artist Hannah Höch, describing a radically new approach to artmaking in the 1920s and '30s. Such wholesale reinvention of the role of the artist and the functions of art took place in lockstep with that era's shifts in industry, technology, and labor, and amid the profound impact of momentous events: World War I, the Russian Revolution, the collapse of the Austro-Hungarian Empire and the rise of fascism. Highlighting figures such as Aleksandr Rodchenko, Liubov Popova, John Heartfield and Fré Cohen, and European avant-gardes of the interwar years―Dada, the Bauhaus, futurism, constructivism and de Stijl―Engineer, Agitator, Constructor: The Artist Reinvented demonstrates the ways in which artists reimagined their roles to create a dynamic art for a new world.
These "engineers," "agitators," "constructors," "photomonteurs," "workers"―all designations adopted by the artists themselves―turned away from traditional forms of painting and sculpture and invented new visual languages. Central among them was photomontage, in which photographs and images from newspapers and magazines were cut, remixed, and pasted together. Working as propagandists, advertisers, publishers, editors, architects, theater designers and curators, these artists engaged with expanded audiences in novel ways, establishing distinctive infrastructures for presenting and distributing their work.
Published in conjunction with a major exhibition, Engineer, Agitator, Constructor marks the transformative addition to MoMA from the Merrill C. Berman Collection, one of the great private collections of political art. Illuminating the essential role of women in avant-garde activities while mapping vital networks across Europe, this richly illustrated book presents the social engagement, fearless experimentation and utopian aspirations that defined the early 20th century, and how these strategies still reverberate today.
---
The Female Secession: Art and the Decorative at the Viennese Women's Academy
Tracing the history of the women's art movement in Secessionist Vienna—from its origins in 1897, at the Women's Academy, to the Association of Austrian Women Artists and its radical offshoot, the Wiener Frauenkunst—Brandow-Faller tells the compelling story of a movement that reclaimed the stereotypes attached to the idea of Frauenkunst, or women's art. She shows how generational struggles and diverging artistic philosophies of art, craft, and design drove the conservative and radical wings of Austria's women's art movement apart and explores the ways female artists and craftswomen reinterpreted and extended the Klimt Group's ideas in the interwar years. Brandow-Faller draws a direct connection to the themes that impelled the better-known explosion of feminist art in 1970s America. In this provocative story of a Viennese modernism that never disavowed its ornamental, decorative roots, she gives careful attention to key primary sources, including photographs and reviews of early twentieth-century exhibitions and archival records of school curricula and personnel.
Engagingly written and featuring more than eighty representative illustrations, The Female Secession recaptures the radical potential of what Fanny Harlfinger-Zakucka referred to as "works from women's hands." It will appeal to art historians working in the decorative arts and modernism as well as historians of Secession-era Vienna and gender history.
http://www.psupress.org/books/titles/978-0-271-08504-3.html
---
Caspar David Friedrich: Nature and the Self
Nina Amstutz, (Yale University Press, 2020).
A revelatory look at how the mature work of Caspar David Friedrich engaged with concurrent developments in natural science and philosophy
Best known for his atmospheric landscapes featuring contemplative figures silhouetted against night skies and morning mists, Caspar David Friedrich (1774–1840) came of age alongside a German Romantic philosophical movement that saw nature as an organic and interconnected whole. The naturalists in his circle believed that observations about the animal, vegetable, and mineral kingdoms could lead to conclusions about human life. Many of Friedrich's often-overlooked later paintings reflect his engagement with these philosophical ideas through a focus on isolated shrubs, trees, and rocks. Others revisit earlier compositions or iconographic motifs but subtly metamorphose the previously distinct human figures into the natural landscape.
In this revelatory book, Nina Amstutz combines fresh visual analysis with broad interdisciplinary research to investigate the intersection of landscape painting, self-exploration, and the life sciences in Friedrich's mature work. Drawing connections between the artist's anthropomorphic landscape forms and contemporary discussions of biology, anatomy, morphology, death, and decomposition, Amstutz brings Friedrich's work into the larger discourse surrounding art, nature, and life in the 19th century.
https://yalebooks.yale.edu/book/9780300246162/caspar-david-friedrich
---
Ascendants: Bauhaus Handprints Collected by László Moholy-Nagy. Edited by Jan Tichy and Robin Schuldenfrei (Chicago: IIT Institute of Design, 2019)
Ascendants: Bauhaus Handprints Collected by László Moholy-Nagy offers a unique insight into one of the less familiar sides of the Bauhaus at large and Moholy-Nagy in particular. In May 1926, thirteen Bauhaus professors and students created handprints that were preserved by László Moholy-Nagy. This publication brings together for the first time all of the so-called Bauhaus handprints in their historical and contemporary contexts with scholars and artists touching upon and responding to the Bauhaus legacy.
---
BAUHAUS DIASPORA: Transforming Education through Art, Design and Architecture,
Edited  by Philip Goad, Ann Stephen, Andrew McNamara, Harriet Equist, Isabel Wünsche, Melbourne: Melbourne University Publishing; Sydney: Power Publications, 2019
A history of Bauhaus in Australia and New Zealand.
Bauhaus Diaspora and Beyond: Transforming Education through Art, Design and Architecture presents an extraordinary new Australasian cultural history. It is a migrant and refugee story: from 1930, the arrival of so many emigre, internee and refugee educators helped to transform art, architecture and design in Australia and New Zealand. Fifteen thematic essays and twenty individual case studies bring to light a tremendous amount of new archival material in order to show how these innovative educators, exiled from Nazism, introduced Bauhaus ideas and models to a new world. As their Bauhaus model spanned art, architecture and design, the book provides a unique cross-disciplinary, emigre history of art education in Australia and New Zealand. It offers a remarkable and little-known chapter in the wider Bauhaus venture, which has multiple legacies and continues to inform our conceptions of progressive education, creativity and the role of art and design in the wider community.
https://www.mup.com.au/books/bauhaus-diaspora-and-beyond-paperback-softback
---
Carl Einstein 
A Mythology of Forms: Selected Writings on Art
, Translated by Charles W. Haxthausen,
University of Chicago Press (2019)
The German art historian and critic Carl Einstein (1885-1940) was at the forefront of the modernist movement that defined the twentieth century. One of the most prolific and brilliant early commentators on cubism, he was also among the first authors to assess African sculpture as art. Yet his writings remain relatively little known in the Anglophone world. With A Mythology of Forms, the first representative collection of Einstein's art theory and criticism to appear in English translation, Charles W. Haxthausen fills this gap. Spanning three decades, it assembles the most important of Einstein's writings on the art that was central to his critical project—on cubism, surrealism, Pablo Picasso, Georges Braque, and Paul Klee, and includes the full texts of his two pathbreaking books on African art, Negro Sculpture (1915) and African Sculpture (1921). With fourteen texts by Einstein, each presented with extensive commentary, A Mythology of Forms will bring a pivotal voice in the history of modern art into English.
https://www.press.uchicago.edu/ucp/books/book/chicago/M/bo41676069.html
---
A Socialist Realist History? Writing Art History in the Post-War Decades.
Eds. Krista Kodres, Kristina Jõekalda, Michaela Marek. (Das östliche Europa. Kunst- und Kulturgeschichte 9.) Köln, Weimar, Wien: Böhlau Verlag, 2019, 280 pp. 
How did the Eastern European and Soviet states write their respective histories of art and architecture during 1940s–1960s? The articles address both the Stalinist period and the Khrushchev Thaw, when the Marxist-Leninist discourse on art history was "invented" and refined. Although this discourse was inevitably "Sovietized" in a process dictated from Moscow, a variety of distinct interpretations emerged from across the Soviet bloc in the light of local traditions, cultural politics and decisions of individual authors. Although the new "official" discourse often left space open for national concerns, it also gave rise to a countermovement in response to the aggressive ideologization of art and the preeminence assigned to (Socialist) Realist aesthetics.
---
Eighteenth-Century Art Worlds: Global and Local Geographies of Art.
Stacey Sloboda and Michael Yonan, eds., New York: Bloomsbury Visual Arts, 2019. 
While the connected, international character of today's art world is well known, the eighteenth century too had a global art world. Eighteenth-Century Art Worlds is the first book to attempt a map of the global art world of the eighteenth century.
Fourteen essays from a distinguished group of scholars explore both cross-cultural connections and local specificities of art production and consumption in Africa, the Americas, Asia, and Europe. The result is an account of a series of interconnected and asymmetrical art worlds that were well developed in the eighteenth century.
Capturing the full material diversity of eighteenth-century art, this book considers painting and sculpture alongside far more numerous prints and decorative objects. Analyzing the role of place in the history of eighteenth-century art, it bridges the disciplines of art history and cultural geography, and draws attention away from any one place as a privileged art-historical site, while highlighting places such as Manila, Beijing, Mexico City, and London as significant points on globalized map of the eighteenth-century art world. Eighteenth-Century Art Worlds combines a broad global perspective on the history of art with careful attention to how global artistic concerns intersect with local ones, offering a framework for future studies in global art history.
https://www.bloomsbury.com/us/eighteenth-century-art-worlds-9781501335495/
---
Haunted Bauhaus: Occult Spirituality, Gender Fluidity, Queer Identities, and Radical Politics
By Elizabeth Otto (MIT Press, 2019)
An investigation of the irrational and the unconventional currents swirling behind the Bauhaus's signature sleek surfaces and austere structures.
The Bauhaus (1919–1933) is widely regarded as the twentieth century's most influential art, architecture, and design school, celebrated as the archetypal movement of rational modernism and famous for bringing functional and elegant design to the masses. In Haunted Bauhaus, art historian Elizabeth Otto liberates Bauhaus history, uncovering a movement that is vastly more diverse and paradoxical than previously assumed. Otto traces the surprising trajectories of the school's engagement with occult spirituality, gender fluidity, queer identities, and radical politics. The Bauhaus, she shows us, is haunted by these untold stories.
The Bauhaus is most often associated with a handful of famous artists, architects, and designers—notably Paul Klee, Walter Gropius, László Moholy-Nagy, and Marcel Breuer. Otto enlarges this narrow focus by reclaiming the historically marginalized lives and accomplishments of many of the more than 1,200 Bauhaus teachers and students (the so-called Bauhäusler), arguing that they are central to our understanding of this movement. Otto reveals Bauhaus members' spiritual experimentation, expressed in double-exposed "spirit photographs" and enacted in breathing exercises and nude gymnastics; their explorations of the dark sides of masculinity and emerging female identities; the "queer hauntology" of certain Bauhaus works; and the role of radical politics on both the left and the right—during the school's Communist period, when some of the Bauhäusler put their skills to work for the revolution, and, later, into the service of the Nazis.
With Haunted Bauhaus, Otto not only expands our knowledge of a foundational movement of modern art, architecture, and design, she also provides the first sustained investigation of the irrational and the unconventional currents swirling behind the Bauhaus's signature sleek surfaces and austere structures. This is a fresh, wild ride through the Bauhaus you thought you knew.
https://mitpress.mit.edu/books/haunted-bauhaus
---
Bauhaus Women: A Global Perspective
By: Elizabeth Otto & Patrick Rössler (Bloomsbury/Herbert Press, 2019) 
Forty five key women of the Bauhaus movement.

Bauhaus Women: A Global Perspective reclaims the other half of Bauhaus history, yielding a new understanding of the radical experiments in art and life undertaken at the Bauhaus and the innovations that continue to resonate with viewers around the world today. 
The story of the Bauhaus has usually been kept narrow, localized to its original time and place and associated with only a few famous men such as Walter Gropius, Marcel Breuer, Paul Klee, Wassily Kandinsky, and László Moholy-Nagy. 

Bauhaus Women: A Global Perspective bursts the bounds of this slim history by revealing fresh Bauhaus faces: Forty-five Bauhaus women unjustifiably forgotten by most history books. Moving chronologically from the first women to enter the school to those who helped lead it through its last days in 1933, this book also widens the lens to reveal how the Bauhaus drew women from many parts of Europe and beyond, and how, through these cosmopolitan female designers, artists, and architects, it sent the Bauhaus message out into the world and to a global audience.
https://www.bloomsbury.com/us/bauhaus-women-a-global-perspective-9781912217960/
---
Paula Modersohn-Becker: Self-Portrait
Diane Radycki, (The Museum of Modern Art, 2019)
Paula Modersohn-Becker painted her last self-portrait in autumn 1907, while she was pregnant with her first child. In the painting she gazes straight at the viewer, holding up two flowers—symbols of the creativity and procreativity of women artists—and resting a protective hand atop her swelling belly. Modersohn-Becker would die three weeks after giving birth, at age thirty-one, still to be recognized as the first woman artist to challenge centuries of representations of the female body. Today this compelling work claims an important place at The Museum of Modern Art as the earliest painting by a woman on view in the collection galleries. Art historian Diane Radycki's essay examines Modersohn-Becker's self-portrait in depth, surveys the artist's late career, and discusses her posthumous recognition.
Each volume in the One on One series is a sustained meditation on a single work from the collection of The Museum of Modern Art. A richly illustrated and lively essay illuminates the subject in detail and situates the work within the artist's life and career as well as within broader historical contexts. This series is an invaluable guide for exploring and interpreting some of the most beloved artworks in the Museum's collection. 48pp; 35 illus.
Bauhaus Bodies: Gender, Sexuality, and Body Culture in Modernism's Legendary Art School, 
Editor(s): Elizabeth Otto, Patrick Rössler, 2019
A century after the Bauhaus's founding in 1919, this book reassesses it as more than a highly influential art, architecture, and design school. In myriad ways, emerging ideas about the body in relation to health, movement, gender, and sexuality were at the heart of art and life at the school. Bauhaus Bodies reassesses the work of both well-known Bauhaus members and those who have unjustifiably escaped scholarly scrutiny, its women in particular.

 

In fourteen original, cutting-edge essays by established experts and emerging scholars, this book reveals how Bauhaus artists challenged traditional ideas about bodies and gender. Written to appeal to students, scholars, and the broad public, Bauhaus Bodies will be essential reading for anyone interested in modern art, architecture, design history, and gender studies; it will define conversations and debates during the 2019 centenary of the Bauhaus's founding and beyond.
https://www.bloomsbury.com/uk/bauhaus-bodies-9781501344787/
---
Transformation: Art In East-Central Europe After 1989
Andrzej Szczerski, 2019
The year 1989 marked the end of one era and the beginning of another—the period of postcommunist transformation. Similar processes were taking place in other former Eastern Bloc countries that were declaring free elections, reclaiming full sovereignty, building democracy, and completely changing their economies in favor of free market capitalism. The several historic months in the latter half of 1989 came to be known as the "Autumn of Nations" and ushered in the total liberation of East-Central Europe from Soviet domination. Less than two years later, the Soviet Union itself collapsed, signaling the end of the Cold War in Europe. The new era brought not only political and economic changes, but also cultural ones which would lead to reclaiming individual liberties and other civil rights, as well as to the rebuilding of national identities within the European community which could now, finally, encompass the entire continent. Culture became a moving force for change, as censorship was abolished, monuments to communist heroes were removed, and streets renamed.
The radical cultural changes reverberated in the art of the period, its ideology, and the system of institutional sponsorship that promoted the three approaches most popular with artists. Many of them engaged in the changes directly, creating works that either commented on current events or proposed what they believed to be the right direction for the transformation to take. Others, although preferring to observe from a distance, highlighted the diverse contexts and historical antecedents generated by the cultural identities of countries, regions, or even artistic centers, in which the changes were rooted. The third contribution of contemporary art was its role in shaping how we remember the communist period, by on the one hand questioning the past, and on the other accenting the persistence of the traces it left behind, thereby inviting reflection on its negative as well as its positive ramifications. The art created in these circumstances and that related directly to the post-1989 transition, democracy, and a free market economy can be united under the name "art of the transformation" and it is the subject of this publication.
https://nam04.safelinks.protection.outlook.com/?url=https%3A%2F%2Fcup.columbia.edu%2Fbook%2Ftransformation%2F9788323345435&data=02%7C01%7CHGCEA%40LSV.UKY.EDU%7C755059ed43b144d480b408d6ad4973d0%7C2b30530b69b64457b818481cb53d42ae%7C0%7C0%7C636886928344576600&sdata=%2BM6Er2onVkgyKWC1kFkTiUSaUrwMnEqlBGkwM43%2FQmM%3D&reserved=0
---
Luxury and Modernism: Architecture and the Object in Germany 1900-1933
Robin Schuldenfrei, 2018
Luxury and Modernism examines the status of the object within the context of Wilhelmine and Weimar architectural culture and theory. It argues that modernism responded to and reflected the norms and desires of a bourgeois elite—and that new and old forms of luxury are embedded accordingly in its materials, its showcasing of technology, and its discourses. This monograph looks specifically at such aspects as: the design and marketing of AEG electrical appliances by Peter Behrens and the notion of electricity as luxury in this period; the relationship between the design and materials of Bauhaus architecture and objects and failed efforts at affordable mass production of them; and notions of materiality and interiority in the domestic commissions of Ludwig Mies van der Rohe. Methodologically, this study reinterrogates key components of the canonical history of modernism using economic history, cultural studies, social history, sociology, and German history, to reveal new meanings in familiar objects of modernism.
https://press.princeton.edu/books/hardcover/9780691175126/luxury-and-modernism
---
Messerschmidt's Character Heads: Maddening Sculpture and the Writing of Art History.
Michael Yonan, London: Routledge, 2018.
This book examines a famous series of sculptures by the German artist Franz Xaver Messerschmidt (1736–1783) known as his "Character Heads." These are busts of human heads, highly unconventional for their time, representing strange, often inexplicable facial expressions. Scholars have struggled to explain these works of art.  Some have said that Messerschmidt was insane, while others suggested that he tried to illustrate some sort of intellectual system. Michael Yonan argues that these sculptures are simultaneously explorations of art's power and also critiques of the aesthetic limits that would be placed on that power.
https://www.taylorfrancis.com/books/9781315448404
---
Constructing Imperial Berlin: Photography and the Metropolis
Miriam Paeslack, 2018,  University of Minnesota Press
How photography and a modernizing Berlin informed an urban image—and one another—in the late nineteenth and early twentieth centuries
This is the first book to critically assess, contextualize, and frame urban and architectural photographs of Berlin's crucial Imperial years between 1871 and 1918. Imperial Berlin emerges as a modern metropolis, only half-heartedly inhibited by urban preservationist concerns and rather more akin to North American cities in their bold industrialization and competing urban expansions than to European counterparts.
https://www.upress.umn.edu/book-division/books/constructing-imperial-berlin
---
The Twentieth Century German Art Exhibition: Answering Degenerate Art in 1930s London, 1st Edition
By Lucy Wasensteiner, 2018
This book represents the first study dedicated to Twentieth Century German Art, the 1938 London exhibition that was the largest international response to the cultural policies of National Socialist Germany and the infamous Munich exhibition Degenerate Art. Provenance research into the catalogued exhibits has enabled a full reconstruction of the show for the first time: its contents and form, its contributors and their motivations, and its impact both in Britain and internationally.
Presenting the research via six case-study exhibits, the book sheds new light on the exhibition and reveals it as one of the largest émigré projects of the period, which drew contributions from scores of German émigré collectors, dealers, art critics, and from the 'degenerate' artists themselves. The book explores the show's potency as an anti-Nazi statement, which prompted a direct reaction from Hitler himself.
https://www.routledge.com/The-Twentieth-Century-German-Art-Exhibition-Answering-Degenerate-Art-in/Wasensteiner/p/book/9781138544369
---
London 1938: Defending 'degenerate' art. With Kandinsky, Liebermann and Nolde against Hitler
By Lucy Wasensteiner  and Martin Faass, 2018
As a programmatic action of the Nazi cultural policy was opened in July 1937, the propaganda show "degenerate art" Munich and then wandered through several major German cities. In response to this campaign against modernity was the exhibition "20th Century German Art", which was shown in 1938 in London and collected nearly 300 masterpieces of modern German art. The project was originally conceived by two women who run galleries in London and Zurich: Noel Norton and Irmgard Buchard. Then came Paul Westheim, the former ex-publisher of the "Kunstblatt" living in exile in Paris, before the British art critic Herbert Read won the prestigious New Burlington Galleries as an exhibition venue. About half of the exhibits came from German emigrants and artists, which were branded as "degenerate" by the National Socialists or persecuted as Jews. The spectrum of works ranged from Liebermann's impressionism to the expressionism of the "Blaue Reiter" to the Bauhaus artists Paul Klee, Kandin sky and Schlemmer. Also represented were Max Beckmann and Nolde or the sculptors Barlach and Lehmbruck. The exhibition thus surpassed in scope and quality density even the legendary show of the New York Museum of Modern Art of 1931, but was forgotten by the soon after breaking out of World War II. As the most important cultural manifesto against the policies of the National Socialists, this event, which dates back to 2018 eighty years ago, is to be rediscovered. The Liebermann Villa in Berlin takes this anniversary as an opportunity to reconstruct the exhibition. In the run-up to the Berlin show, the Wiener Library, London, is showing a documentary exhibition with documents, plans and photographic interior views, thus closing a gap in German-British art history. The bilingual catalog is introduced by prefaces by Minister of State Monika GruVonters and Sebastian Wood, the British Ambassador to Germany.
Against the background of acute political tensions in London in the summer of 1938: Twentieth Century German Art. It is not only the first major retrospective of German modernist art in the English-speaking world. It was the first international response to the Nazi campaign against socially degenerate art. Published to mark the eightieth anniversary of this important cultural event, this catalog tells the story of the exhibition: the context in which it was staged, the circumstances of its organization, and its impact on Britain and further afield. The catalog accompanies two exhibitions taking place during 2018, at the Vienna Library in London and at the Liebermann-Villa am Wannsee in Berlin.
Bilingual German-English Bilingual edition in English and German
http://www.nimbusbooks.ch/buch/london-1938
---
Art and Resistance in Germany, Editor(s): Deborah Ascher Barnstone, Elizabeth Otto, 2018
In light of the recent rise of right-wing populism in numerous political contexts and in the face of resurgent nationalism, racism, misogyny, homophobia, and demagoguery, this book investigates how historical and contemporary cultural producers have sought to resist, confront, confound, mock, or call out situations of political oppression in Germany, a country which has seen a dramatic range of political extremes during the past century.
While the current turn to nationalist populism is global, it is perhaps most disturbing in Germany, given its history with its stormy first democracy in the interwar Weimar Republic; its infamous National Socialist (Nazi) period of the 1930s and 1940s; and its split Cold-War existence, with Marxist-Leninist Totalitarianism in the German Democratic Republic and the Federal Republic of Germany's barely-hidden ties to the Nazi past.
Equally important, Germans have long considered art and culture critical to constructions of national identity, which meant that they were frequently implicated in political action. This book therefore examines a range of work by artists from the early twentieth century to the present, work created in an array of contexts and media that demonstrates a wide range of possible resistance.
https://www.bloomsbury.com/au/art-and-resistance-in-germany-9781501344862/
---

The Routledge Companion to Expressionism in a Transnational Context, Edited by Isabel Wünsche, 2018
The Routledge Companion to Expressionism in a Transnational Context is a challenging exploration of the transnational formation, dissemination, and transformation of expressionism outside of the German-speaking world, in regions such as Central and Eastern Europe, the Baltics and Scandinavia, Western and Southern Europe, North and Latin America, and South Africa, in the first half of the twentieth century.
Comprising a series of essays by an international group of scholars in the fields of art history and literary and cultural studies, the volume addresses the intellectual discussions and artistic developments arising in the context of the expressionist movement in the various art centers and cultural regions. The authors also examine the implications of expressionism in artistic practice and its influence on modern and contemporary cultural production.
Essential for an in-depth understanding and discussion of expressionism, this volume opens up new perspectives on developments in the visual arts of this period and challenges the traditional narratives that have predominantly focused on artistic styles and national movements.
https://www.routledge.com/The-Routledge-Companion-to-Expressionism-in-a-Transnational-Context/Wunsche/p/book/9781138712553
---
Joyce Tsai Laszlo Moholy-NagyPainting after Photography, University of  California Press, 2018
This provocative book examines crucial philosophical questions László Moholy-Nagy explored in theory and practice throughout his career. Why paint in a photographic age? Why work by hand when technology holds so much promise? The stakes of painting, or not painting, were tied to much larger considerations of the ways art, life, and modernity were linked for Moholy and his avant-garde peers. Joyce Tsai's close analysis reveals how Moholy's experience in exile led to his attempt to recuperate painting, not merely as an artistic medium but as the space where the trace of human touch might survive the catastrophes of war. László Moholy-Nagy: Painting after Photography will significantly reshape our view of the artist's oeuvre, providing a new understanding of cultural modernism and the avant-garde.
https://www.ucpress.edu/book/9780520290679/laszlo-moholy-nagy
---
Art and Theory of Post-1989 Central and Eastern Europe: A Critical Anthology
Ana Janevski, Roxana Marcoci, and Ksenia Nouril, editors, 2018
The fall of the Berlin Wall and the ripple effects felt over the following years from Bucharest to Prague to Moscow demarcate a significant moment when artists were able to publicly reassess their histories and question the opposition between the former East and the former West. Art and Theory of Post-1989 Central and Eastern Europe takes the pivotal political changes between 1989 and 1991 as its departure point to reflect on the effects that communism's disintegration across Central and Eastern Europe—including the Soviet Union's fifteen republics—had on the art practices, criticism, and cultural production of the following decades. This book presents a selection of the period's key voices that have introduced recent critical perspectives. Particular attention is given to the research and viewpoints of a new generation of artists, scholars, and curators who have advanced fresh critical perspectives and who are rewriting their own histories. Their examination of artistic practices and systems of cultural production proposes distinct outlooks for acting in the contemporary world while simultaneously rethinking the significance of the socialist legacy on art today. Art and Theory of Post-1989 Central and Eastern Europe is an indispensable volume on modern and contemporary art and theory from the region.
Contributors: Branislava Andjelkovic, Edit András, Inke Arns, Marius Babias, Zdenka Badovinac, Ivana Bago, Zbynek Baladrán, Claire Bishop, Luchezar Boyadjiev, Andreas Broeckmann, Boris Buden, Ilya Budraitskis, Ondrej Chrobák, Keti Chukhrov, Kim Conaty, Cosmin Costinas, Eda Cufer, Bojana Cvejic, Ekaterina Degot, Branislav Dimitrijevic, Michelle Elligott, Octavian Esanu, Yevgeniy Fiks, Meghan Forbes, Maja Fowkes, Reuben Fowkes, Boris Groys, Daniel Grún, Marina Gržinic, Vít Havránek, Jon Hendricks, IRWIN (Miran Mohar, Andrej Savski, Roman Uranjek, and Borut Vogelnik), Sanja Ivekovic, Ana Janevski, David Joselit, Tímea Junghaus, Klara Kemp-Welch, Juliet Kinchin, Zofia Kulik, Andres Kurg, Katalin Ladik, Václav Magid, Eva Majewska, David Maljkovic, Roxana Marcoci, Lina Michelkevice, Aldo Milohnic, Viktor Misiano, Rastko Mocnik, Magdalena Moskalewicz, Deimantas Narkevicius, Ksenia Nouril, Ewa Opalka, Martina Pachmanová, Bojana Pejic, Dan Perjovschi, Nataša Petrešin-Bachelez, Piotr Piotrowski, Bojana Piškur, David Platzker, Paulina Pobocha, Tomáš Pospiszyl, Lýdia Pribišová, Oleksiy Radynski, Karol Radziszewski, Christian Rattemeyer, Cristina Ricupero, Georg Schöllhammer, David Senior, Alina ?erban, Slavs and Tatars, Sven Spieker, Tamas St.Auby, Zuzana Štefková, Jakub Stejskal, Mladen Stilinovic, subREAL, Tomás Svoboda, Ovidiu Ṯichindeleanu, Margarita Tupitsyn, Gediminas Urbonas, Nomeda Urbonas, Jonas Valatkevicius, Jelena Vesic, Dmitry Vilensky, Raluca Voinea, What, How & for Whom (Ivet Curlin, Ana Devic, Nataša Ilic, and Sabina Sabolovic), Igor Zabel, Artur Zmijewski
https://www.dukeupress.edu/art-and-theory-of-post-1989-central-and-eastern-europe
---
Four Metaphors of Modernism: From Der Sturm to the Société Anonyme
By Jenny Anger, 2018
"Where do the roots of art lie?" asked Der Sturm founder Herwarth Walden. "In the people? Behind the mountains? Behind the planets. He who has eyes to hear, feels." Walden's Der Sturm—the journal, gallery, performance venue, press, theater, bookstore, and art school in Berlin (1910–1932)—has never before been the subject of a book-length study in English. Four Metaphors of Modernism positions Der Sturm at the center of the avant-garde and as an integral part of Euro-American modern art, theory, and practice.
Jenny Anger traces Walden's aesthetic and intellectual roots to Franz Liszt and Friedrich Nietzsche—forebears who led him to embrace a literal and figurative mixing of the arts. She then places Der Sturm in conversation with New York's Société Anonyme (1920–1950), an American avant-garde group modeled on Der Sturm and founded by Katherine Sophie Dreier, Marcel Duchamp, and Man Ray. Working against the tendency to examine artworks and artist groups in isolation, Anger underscores the significance of both organizations to the development and circulation of international modernism.
Focusing on the recurring metaphors of piano, glass, water, and home, Four Metaphors of Modernism interweaves a historical analysis of these two prominent organizations with an aesthetic analysis of the metaphors that shaped their practices, reconceiving modernism itself. Presented here is a modernism that is embodied, gendered, multisensory, and deeply committed to metaphor and a restoration of abstraction's connection with the real.
https://www.upress.umn.edu/book-division/books/four-metaphors-of-modernism
---
Megan Brandow-Faller (Ed.) Childhood by Design: Toys and the Material Culture of Childhood, 1700-Present, Bloomsbury, 2017
Informed by the analytical practices of the interdisciplinary 'material turn' and social historical studies of childhood, Childhood By Design: Toys and the Material Culture of Childhood offers new approaches to the material world of childhood and design culture for children. This volume situates toys and design culture for children within broader narratives on history, art, design and the decorative arts, where toy design has traditionally been viewed as an aberration from more serious pursuits. The essays included treat toys not merely as unproblematic reflections of socio-cultural constructions of childhood but consider how design culture actively shaped, commodified and materialized shifting discursive constellations surrounding childhood and children. Focusing on the new array of material objects designed in response to the modern 'invention' of childhood-what we might refer to as objects for a childhood by design–Childhood by Design explores dynamic tensions between theory and practice, discursive constructions and lived experience as embodied in the material culture of childhood. Contributions from and between a variety of disciplinary perspectives (including history, art history, material cultural studies, decorative arts, design history, and childhood studies) are represented – critically linking historical discourses of childhood with close study of material objects and design culture.
Chronologically, the volume spans the 18th century, which witnessed the invention of the toy as an educational plaything and a proliferation of new material artifacts designed expressly for children's use; through the 19th-century expansion of factory-based methods of toy production facilitating accuracy in miniaturization and a new vocabulary of design objects coinciding with the recognition of childhood innocence and physical separation within the household; towards the intersection of early 20th-century child-centered pedagogy and modernist approaches to nursery and furniture design; through the changing consumption and sales practices of the postwar period marketing directly to children through television, film and other digital media; and into the present, where the line between the material culture of childhood and adulthood is increasingly blurred.
https://bloomsbury.com/us/childhood-by-design-9781501332043/
---
Øystein Sjastad, Christian Krohg's Naturalism, University of Washington Press, 2017
The Norwegian painter, novelist, and social critic Christian Krohg (1852-1925) is best known for his highly political paintings of workers, prostitutes, and Skagen fishermen of the 1880s and for serving as a mentor to Edvard Munch. One of the Nordic countries' most avant-garde naturalist artists, he was highly influenced by French thinkers, including Emile Zola, Claude Bernard, and Hippolyte Taine, and shocked the provincial sensibilities of his time. Krohg's work reached beyond the art world when his book Albertineand its related paintings were banned upon publication. The story of a young seamstress who turns to a life of prostitution, it galvanized support for outlawing prostitution in Norway, but Krohg was punished for its sexual content.
In Christian Krohg's Naturalism, Oystein Sjastad examines the theories of Krohg and his fellow naturalists and their reception in Scandinavian intellectual circles, viewing Krohg from an international perspective and demonstrating how Krohg's art made a striking contribution to European naturalism. In the process, he provides the definitive account of Krohg's art in the English language.
http://www.washington.edu/uwpress/search/books/SJACHR.html
---
Vittorio Magnago Lampugnani and Rainer Schützeichel (Eds.) Die Stadt als Raumentwurf Theorien und Projekte im Städtebau seit dem Ende des 19. Jahrhunderts, Berlin/Munich: Deutscher Kunstverlag, 2017
The preoccupation with space – a central subject in philosophy, psychology and art theory since the late 19th century – has fundamentally influenced city planning. In the course of the discipline's institutional anchoring, the urban environment has been (re-)discovered and processed through urban development theory as a design object. The design of urban spaces oriented to humans, a human scale, and our sensory perceptions was recognized as a remedy against the technocratically and economically determined urban development, backed by investors, that tended to prevail in the drawing table quarters of European city expansion. This book is dedicated to an early "spatial turn" in urban design theory in Germany during the decades around 1900.
---
Artists in Exile: Expressions of Loss and Hope By Frauke V. Josenhans
With essays by Marijeta Bozovic, Joseph Leo Koerner, and Megan R. Luke
This timely book offers a wide-ranging and beautifully illustrated study of exiled artists from the 19th century through the present day, with notable attention to individuals who have often been relegated to the margins of publications on exile in art history. The artworks featured here, including photography, paintings, drawings, prints, and sculpture, present an expanded view of the conditions of exile—forced or voluntary—as an agent for both trauma and ingenuity.
The introduction outlines the history and perception of exile in art over the last 200 years, and the book's four sections explore its aesthetic impact through the themes of home and mobility, nostalgia, transfer and adjustment, and identity. Essays and catalogue entries in each section showcase diverse artists, including not only European ones—like Jacques-Louis David, Paul Gauguin, George Grosz, and Kurt Schwitters—but also female, African American, East Asian, Latin American, and Middle Eastern artists, such as Elizabeth Catlett, Harold Cousins, Mona Hatoum, Lotte Jacobi, An-My Lê, Matta, Ana Mendieta, Abelardo Morell, Mu Xin, and Shirin Neshat.
https://yalebooks.yale.edu/book/9780300225709/artists-exile
---
SUBJECTIVE OBJECTIVE: A Century of Social Photography
Edited by Donna Gustafson, Andrés Mario Zervigón
Generously illustrated with photographs from early twentieth century reformers to contemporary artists, this collection of essays re-examines the genre of social documentary photography through the shifting lens of photographic objectivity, modes of dissemination, and the passions animating documentary projects.
While the public's acceptance of photographs as visual evidence made documentary photography possible, canny interventions employed by image makers and their editors alternately exploit and dismantle assumptions of the medium's transparency, testing our wish to see pictures inspire social change.
Among the photographers included in the exhibition and book are Berenice Abbott, Max Alpert, William Castellana, Walker Evans, Larry Fink, LaToya Ruby Frazier, Lewis Hine, Boris Ignatovich, Dorothea Lange, Igor Moukhin, Gordon Parks, Alexander Rodchenko, Arthur Rothstein, Sebastião Salgado, Arkady Shaikhet, Aaron Siskind, W. Eugene Smith, Weegee et al.
With contributions by D. Gustafson, S. M. Miller, J. Tulovsky, A. M. Zervigón
http://www.hirmerverlag.de/us/titel-1-1/subjective_objective-1609/
---
Photography and Doubt
Edited by Sabine T. Kriebel, Andrés Mario Zervigón
Recent decades have seen photography's privileged relationship to the real come under question. Spurred by the postmodern critique of photography in the 1980s and the rise of digital technologies soon thereafter, scholars have been asking who and what built this understanding of the medium in the first place.

Photography and Doubt reflects on this interest in photography's referential power by discussing it in rigorously historical terms. How was the understanding of photographic realism cultivated in the first place? What do cases of staged and manipulated photography reveal about that realism's hold on audiences across the medium's history? Have doubts about photography's testimonial power stimulated as much knowledge as its realism?
Edited by Sabine T. Kriebel and Andrés Mario Zervigón, Photography and Doubt is the first multi-authored collection specifically designed to explore these questions. Its 13 original essays, illustrated with 73 color images, explore cases when the link between the photographic image and its referent was placed under stress, and whenphotography was as attuned to its myth-making capabilities as to its claims to authenticity.

Photography and Doubt will serve as a valuable resource for students and scholars in art history, visual and media studies, philosophy, and the history of science and technology.
https://www.routledge.com/Photography-and-Doubt/Kriebel-Zervigon/p/book/9781138914612
---
Photography and Germany
By Andrés Mario Zervigón
The meeting of photography and Germany evokes pioneering modernist pictures from the Weimar era and colossal digital prints that define the medium's art practice today. It also recalls horrifying documents of wartime atrocity and the relentless surveillance of East German citizens. Photography and Germany broadens these perceptions by examining photography's multi-faceted relationship with Germany's turbulent cultural, political and social history. It shows how many of the same phenomena that helped generate the country's most recognizable photographs also led to a range of lesser-known pictures that similarly documented or negotiated Germany's cultural identity and historical ruptures.
The book rethinks the photography we commonly associate with the country by focus­ing on how the medium heavily defined the notion of 'German'. As a product of the modern age, photography intervened in a fraught project of national imagining, largely productively but sometimes catastrophically. Photography and Germany covers this history chronologically, from early experiments in light-sensitive chemicals to the tension between analogue and digital technologies that have stimulated the famous contemporary art photography associated with the country.
Richly illustrated with many previously unpublished images, this is the first single-authored history of German photography.
http://www.reaktionbooks.co.uk/display.asp?ISB=9781780237480
---
Marianne Werefkin and the Women Artists in Her Circle
Edited by Tanja Malycheva and Isabel Wünsche
Marianne Werefkin and the Women traces the relationships between the modernist artists in Werefkin's circle, including Erma Bossi, Elisabeth Epstein, Natalia Goncharova, Elizaveta Kruglikova, Else Lasker-Schüler, Marta Liepiņa-Skulme, Elena Luksch-Makowsky, and Maria Marc. The book demonstrates that their interactions were dominated not primarily by national ties, but rather by their artistic ideas, intellectual convictions, and gender roles; it offers an analysis of the various artistic scenes, the places of exchange, and the artists' sources of inspiration. Specifically focusing on issues of cosmopolitan culture, transcultural dialogue, gender roles, and the building of new artistic networks, the collection of essays re-evaluates the contributions of these artists to the development of modern art. Contributors: Shulamith Behr, Marina Dmitrieva, Simone Ewald, Bernd Fäthke, Olga Furman, Petra Lanfermann, Tanja Malycheva, Galina Mardilovich, Antonia Napp, Carla Pellegrini Rocca, Dorothy Price, Hildegard Reinhardt, Kornelia Röder, Kimberly A. Smith, Laima Laučkaitė-Surgailienė, Baiba Vanaga, and Isabel Wünsche
Open Access: http://www.brill.com/products/book/marianne-werefkin-and-women-artists-her-circle
---
Friedrich Feigl, 1884-1965
Edited by Nicholas Sawicki, with contributions by Rachel Dickson, Zuzana Duchková, Arno Pařík, Sarah MacDougall, and Nicholas Sawicki
Friedrich Feigl was a pivotal figure in the history of modern art in the Czech lands and central Europe. A painter, printmaker, and illustrator of extraordinarily broad scope and vision, Feigl was among the most prolific and internationally connected modern artists to emerge from Prague in the first half of the twentieth century. Active in Prague and Berlin, Feigl exhibited widely and gained particular attention for his innovative graphic art and book illustrations, and his work on biblical motifs. As the political situation in Germany worsened in 1933, Feigl traveled briefly to Palestine before returning to Prague. He remained there until the German occupation in 1939, when he left Czechoslovakia for London. There he gradually rebuilt his artistic career, joining the large community of émigrés displaced to England by Nazi oppression, many of them Jewish like himself. The present monograph traces the complex, often turbulent story of Feigl's life and work, from his beginnings in Prague and Berlin through his later years in London. It is published in association with the exhibition Friedrich Feigl: The Eye Sees the World (Friedrich Feigl: Oko vidí svět), held at the Galerie výtvarného umění v Chebu (30 June-25 September 2016) and Alšova jihočeská galerie in České Budějovice (27 January-16 April 2017).
http://cupress.cuni.cz/ink2_ext/index.jsp?include=podrobnosti&id=312253
---
Practices of Abstract Art: Between Anarchism and Appropriation
Editors: Isabel Wünsche, Wiebke Gronemeyer. With contributions by Isabel Wünsche, Naomi Hume, Rose-Carol Washton Long, Viktoria Schindler, Aarnoud Rommens, Nieves Acedo del Barrio, Gordon Monro, Birgit Mersmann, Dorothea Schöne, Elena Korowin, Marilyn Martin, Wendy Kelly, Wiebke Gronemeyer, Pamela C. Scorzin
Recent decades have seen a renewed interest in the phenomenon of abstract art, particularly regarding its ability to speak to the political, social, and cultural conditions of our times. This collection of essays, which looks at historical examples of artistic practice from the early pioneers of abstraction to late modernism, investigates the ambivalent role that abstraction has played in the visual arts and cultures of the last hundred years. In addition, it explores various theoretical and critical narratives that seek to articulate new perspectives on its legacy in the visual arts. From metaphysical considerations and philosophical reflections to debates on interculturality and global perspectives, the contributors examine and reconsider abstraction in the visual arts from a contemporary point of view that acknowledges the many social, economic, cultural, and political aspects of artistic practice. As such, the volume progressively expands the boundaries of thinking about abstract art by engaging it in its increasingly diverse cultural environment.
http://www.cambridgescholars.com/practices-of-abstract-art
---
Dadaglobe Reconstructed
With Contributions by Adrian Sudhalter, Michel Sanouillet, Cathérine Hug, Samantha Friedman, Lee Ann Daffner, and Karl D. Buchberg
Dadaglobe was to be the definitive anthology of the Dada movement. Had it been published in 1921 as planned, it would have constituted more than one hundred artworks by some thirty artists from seven countries, showing Dada to be an artistic and literary movement with truly global reach. Yet, mainly due to a lack of funding, it remained unpublished, a remarkable void in the literature on this early-twentieth-century movement.
On the one-hundredth anniversary of the founding of Dada in Zurich, Dadaglobe Reconstructed restores this fascinating literary artifact with reproductions of the works of art received by the Romanian poet and cofounder of the Dada movement Tristan Tzara. Tzara's call for submissions in four categories—drawings, photographs of artworks, photographic self-portraits, and book layouts—was met not merely with existing works. In fact, the parameters for production also served as a catalyst for the creation of many new ones, including some of the Dada movement's most iconic works. For the first time, the collection is presented here in full color and alongside essays examining Tzara's concept and the history of Dada and Dadaglobe.
Based on years of extensive research by American scholar Adrian Sudhalter, Dadaglobe Reconstructed provides a remarkable view of Dada, with a wealth of previously unpublished material. It will be essential—and fascinating—reading for anyone interested in the first truly international avant-garde movement.
http://press.uchicago.edu/ucp/books/book/distributed/D/bo23398461.html
---
Futurist Painting Sculpture (Plastic Dynamism)
Umberto Boccioni, Introduction by Maria Elena Versari, Translation by Richard Shane Agin and Maria Elena Versari
Futurist Painting Sculpture (Plastic Dynamism), a truly radical book by Umberto Boccioni (1882–1916), claimed a central position in artistic debates of the 1910s and 1920s, exerting a powerful influence on the Italian Futurist movement as well as on the entire European historical avant-garde, including Dada and Constructivism.
Today, Boccioni is best known as an artist whose paintings and sculptures are prized for their revolutionary aesthetic by American and European museums. But Futurist Painting Sculpture demonstrates that he was also the foremost avant-garde theorist of his time. In his distinctive, exhilarating prose style, Boccioni not only articulates his own ideas about the Italian movement's underpinnings and goals but also systematizes the principles expressed in the vast array of manifestos that the Futurists had already produced. Featuring photographs of fifty-one key works and a large selection of manifestos devoted to the visual arts, Boccioni's book established the canon of Italian Futurist art for many years to come.
First published in Italian in 1914, Futurist Painting Sculpture has never been available in English—until now. This edition includes a critical introduction by Maria Elena Versari. Drawing on the extensive Futurist archives at the Getty Research Institute, Versari systematically retraces, for the first time, the evolution of Boccioni's ideas and arguments; his attitude toward contemporary political, racial, philosophical, and scientific debates; and his polemical view of Futurism's role in the development of modern art.


http://shop.getty.edu/products/futurist-painting-sculpture-plastic-dynamism-978-1606064757
---
Max Liebermann: Modern Art and Modern Germany
Marion F. Deshmukh
Max Liebermann: Modern Art and Modern Germany is the first English-language examination of this German impressionist painter whose long life and career spanned nine decades. Through a close reading of key paintings and by a discussion of his many cultural networks across Germany and throughout Europe, this study by Marion Deshmukh illuminates Liebermann's importance as a pioneer of German modernism. Critics and admirers alike saw his art as representing aesthetic European modernism at its best. His subjects included dispassionate depictions of the rural Dutch countryside, his colorful garden at the Wannsee, and his many portraits of Germany's cultural, political, and military elites. Liebermann was the largest collector of French Impressionism in Germany – and his cosmopolitan outlook and his art created strong antipathies towards both by political and cultural conservatives.

https://www.routledge.com/Max-Liebermann-Modern-Art-and-Modern-Germany/Deshmukh/p/book/9781472434159
---
The search for cultural identity in Eastern and Central Europe 1919-2014
Edited by Irena Kossowska
The topic of this volume was inspired by Milan Kundera's famous article published in 1983 under the title Un Occident kidnappé ou la tragédie de l'Europe Centrale: a text which revived the dispute over the geopolitical and geo-cultural concepts of Central Europe. "The search for cultural identity" is a polyphonic voice in this debate, though the articles included here do not offer any final conclusion to the boundaries and the character – historical, political, and cultural – of the macro-region in question.
The chronological frame of this volume opens up with the year 1919, when France, Italy and Germany adopted the "return to order" ideology, which rapidly spread in the newly established states of Central and Eastern Europe in a form of idiosyncratic nationalisms. The year 2014 was, in turn, a time of retrospection in the countries of the former Eastern Bloc, which (re)gained democracy being at the same time subject to the pressure of outside factors (economic, legal and cultural in the first place) that were different from the pre-1989 ones. The years of political and economic transformation in Europe after the Fall of Berlin Wall were marked by a renewal of interest in the paradigm of national/regional/local identity and the return of traditions which were abandoned/lost during the Cold War as well as the time of worldwide globalization and cultural integration of the Continent. On the opposite side of the national/ethnic/religious self-identification, feminism, Gender and Queer Studies have strengthened their positions, and the tension emerging among the aforementioned stances generates a wide field for discourse on the contemporary condition of a human being, and the idioms of activity/contestation within the democratic society.
"The search for cultural identity" diagnoses diverse attempts to revive or create national/local narratives, as well as various formulae of emphasizing sexual identity with regard to the interwar period, the time of the Iron Curtain and the twenty-five years which have gone by since the abolition of the Cold War demarcation of Europe. What is of equal importance for the discourse of this book is the individual artistic experience, perceived here in the context of increasingly conspicuous resistance to global homogenization and neocolonialism in the cultural sphere. The phenomena of glocalization, to use the terminology of the social sciences, cushioning the effects of the dominance of western cultural models, constitute an important point of reference in the articles incorporated into this volume: a point which enables enhancing the value of local specificity and cultural distinctiveness.

---
Roman Vishniac Rediscovered
by Maya Benton
Drawn from the International Center of Photography's vast holdings of work by Roman Vishniac (1897–1990), this generously illustrated and expansive volume offers a new and profound consideration of this key modernist photographer. In addition to featuring Vishniac's best-known work—the iconic images of Jewish life in Eastern Europe before the Holocaust—this publication also introduces many previously unpublished photographs spanning more than six decades of Vishniac's work. These include newly discovered images of prewar Berlin, rare film footage from rural Jewish communities in Carpathian Ruthenia, documentation of postwar ruins and Displaced Persons' camps, and vivid coverage of Jewish life in America in the 1940s and '50s.
Essays by world-renowned scholars of photography, Jewish history and culture address these newfound images and consider them in the context of modernist tendencies in Berlin in the 1920s and '30s; the rise of Nazi power in Germany and Eastern Europe; the uses of social documentary photography for relief organizations; the experiences of exile, displacement, and assimilation; and the impact of Vishniac's pioneering scientific research in color photomicroscopy in the 1950s and '60s. This first retrospective monograph on Roman Vishniac offers many new perspectives on the work and career of this important photographer, positioning him as one of the great modernists and social documentary photographers of the last century.


http://www.randomhouse.de/book/Roman-Vishniac-Rediscovered/Maya-Benton/e466540.rhd?pub=58500
---
The Views of Albion: The Reception of British Art and Design in Central Europe, 1890–1918
by Andrzej Szczerski
Views of Albion is the first comprehensive study of the reception of British art and design in Central Europe at the turn of the twentieth century. The author proposes a new map of European Art Nouveau, where direct contacts between peripheral cultures were more significant than the influence of Paris. These new patterns of artistic exchange, often without historic precedence, gave art during this period its unique character and dynamism. Beginning with an analysis of the concept of Central Europe, the book examines knowledge about British art and design in the region. In subsequent chapters the author looks at the reception of the Pre-Raphaelites in painting and graphic arts as well as analysing diverse responses to the Arts and Crafts Movement in Germany, Austria, Poland, Bohemia, Slovakia, Hungary and Southern Slavic countries. The epilogue reveals the British interest in Central Europe, echoed in the designs Walter Crane, Charles Robert Ashbee and publications of The Studio. The book questions the insularity of British culture and offers new insights into art and design of Central Europe at the fin de siècle. It presents the region as a vital part of the international Art Nouveau, but also shows its specific features, visible in the works of artists such as Alfons Mucha, Gustav Klimt and Stanisław Wyspiański.

http://www.peterlang.com/index.cfm?event=cmp.ccc.seitenstruktur.detailseiten&seitentyp=produkt&pk=77860&cid=448&concordeid=431742
---
The Paintings of Moholy-Nagy: The Shape of Things to Come
by Joyce Tsai
László Moholy-Nagy (1895–1946) became notorious for the declarations he made about the end of painting, encouraging artists to exchange brush, pigment, and canvas for camera, film, and searchlight. Even as he made these radical claims, he painted throughout his career. The practice of painting enabled Moholy-Nagy to imagine generative relationships between art and technology, and to describe the shape that future possibilities might take. Joyce Tsai illuminates the evolution of painting's role for Moholy-Nagy through key periods in his career: at the German Bauhaus in the 1920s, in the Netherlands and the United Kingdom in the early 1930s, and as director of the New Bauhaus in Chicago in the last decade of his life. The book also includes an introduction to the history, qualities, and significance of plastic materials that Moholy-Nagy used over the course of his career, and an essay on how his project of shaping habitable space in his art and writing resonated with artists and industrial designers in the 1960s and 1970s.
http://yalepress.yale.edu/book.asp?isbn=9780300209976.html
---
Paul Klee: The Visible and the Legible
by Annie Bourneuf
The fact that Paul Klee (1879–1940) consistently intertwined the visual and the verbal in his art has long fascinated commentators from Walter Benjamin to Michel Foucault. However, the questions it prompts have never been satisfactorily answered—until now. In Paul Klee, Annie Bourneuf offers the first full account of the interplay between the visible and the legible in Klee's works from the 1910s and 1920s.
Bourneuf argues that Klee joined these elements to invite a manner of viewing that would unfold in time, a process analogous to reading. From his elaborate titles to the small scale he favored to his metaphoric play with materials, Klee created forms that hover between the pictorial and the written. Through his unique approach, he subverted forms of modernist painting that were generally seen to threaten slow, contemplative viewing. Tracing the fraught relations among seeing, reading, and imagining in the early twentieth century, Bourneuf shows how Klee reconceptualized abstraction at a key moment in its development.

http://press.uchicago.edu/ucp/books/book/chicago/P/bo17239318.html
---
Heimat Photography in Austria: A Politicized Vision of Peasants and Skiers / Heimatfotografie in Österreich: eine politisierte Sicht von Bauern und Skifahren
by Elizabeth Cronin
Photographs of peasants, churchgoers, skiers, and alpine landscapes in magazines, books, and exhibitions informed the visual culture of Austria in the 1930s. Used by the authoritarian Ständestaat to glorify traditional values and establish a backward-looking Austrian identity, the same pictures of pristine mountain idylls, picturesque work in the fields, and local costume groups also served to massively propagate Austria as a tourist destination. Aesthetically demanding and partly influenced by the New Vision movement, the Heimat photographs of the main protagonists—Rudolf Koppitz, Peter Paul Atzwanger, Simon Moser, Stefan Kruckenhauser, Adalbert Defner, and Wilhelm Angerer—were, irrespective of political discontinuities, widely disseminated well into postwar Austria.
German-language edition translated by Wolfgang Astelbauer

http://www.fotohof.at/content.php?id=29&buchid=878 (English); http://www.fotohof.at/content.php?id=29&buchid=879 (German)
---
The Exile of George Grosz: Modernism, America, and the One World Order
by Barbara McCloskey
The Exile of George Grosz examines the life and work of George Grosz after he fled Nazi Germany in 1933 and sought to re-establish his artistic career under changed circumstances in New York. It situates Grosz's American production specifically within the cultural politics of German exile in the United States during World War II and the Cold War. Basing her study on extensive archival research and using theories of exile, migrancy, and cosmopolitanism, McCloskey explores how Grosz's art illuminates the changing cultural politics of exile. She also foregrounds the terms on which German exile helped to define both the limits and possibilities of American visions of a one world order under U.S. leadership that emerged during this period. This book presents Grosz's work in relation to that of other prominent figures of the German emigration, including Thomas Mann and Bertolt Brecht, as the exile community agonized over its measure of responsibility for the Nazi atrocity German culture had become and debated what Germany's postwar future should be. Important too at this time were Grosz's interactions with the American art world. His historical allegories, self-portraits, and other works are analyzed as confrontational responses to the New York art world's consolidating consensus around Surrealism and Abstract Expressionism during and after World War II. This nuanced study recounts the controversial repatriation of Grosz's work, and the exile culture of which it was a part, to a German nation perilously divided between East and West in the Cold War.

http://www.ucpress.edu/book.php?isbn=9780520281943
---
Sensing the Future: Moholy-Nagy, Media and the Arts
by Oliver Botar
Life in the digital economy of information and images enriches us but often induces a sense of being overwhelmed. Sensing the Future: Moholy-Nagy, Media and the Arts considers the impact of technology by exploring ways it was addressed in the practice of the Hungarian polymath artist László Moholy-Nagy (1895-1946), a prominent professor at the Bauhaus and a key fi gure in the history of Modernism. Moholy-Nagy felt that people needed guidance to cope with the onslaught of sensory input in an increasingly technologized, mediatized, hyper-stimulating environment. His ideas informed media theorists such as Walter Benjamin, John Cage, Sigfried Giedion, and Marshall McLuhan, who anticipated digital culture as it emerged. Should we then regard Moholy-Nagy as a pioneer of the digital? His aesthetic engagement with the technology/body problematic broached the notions of immersion, interactivity and bodily participation, innately offering a critique of today's disembodiment. Was he then both a pioneer and a proto-critic of the digital? This book is intended to introduce this seminal fi gure of post-medial practices to younger generations and, by including responses to his work by contemporary artists, to refl ect on the ways in which his work is relevant to artistic practice now.

http://www.lars-mueller-publishers.com/en/sensing-the-future
---
Architecture, Politics, and Identity in Divided Berlin
by Emily Pugh
On August 13, 1961, under the cover of darkness, East German authorities sealed the border between East and West Berlin using a hastily constructed barbed wire fence. Over the next twenty-eight years of the Cold War, the Berlin Wall grew to become an ever-present physical and psychological divider in this capital city and a powerful symbol of Cold War tensions. Similarly, stark polarities arose in nearly every aspect of public and private life, including the built environment.
In Architecture, Politics, and Identity in Divided Berlin Emily Pugh provides an original comparative analysis of selected works of architecture and urban planning in both halves of Berlin during the Wall era, revealing the importance of these structures to the formation of political, cultural, and social identities. Pugh uncovers the roles played by organizations such as the Foundation for Prussian Cultural Heritage and the Building Academy in conveying the political narrative of their respective states through constructed spaces. She also provides an overview of earlier notable architectural works, to show the precursors for design aesthetics in Berlin at large, and considers projects in the post-Wall period, to demonstrate the ongoing effects of the Cold War.
Overall, Pugh offers a compelling case study of a divided city poised between powerful contending political and ideological forces, and she highlights the effort expended by each side to influence public opinion in Europe and around the World through the manipulation of the built environment.

http://www.upress.pitt.edu/BookDetails.aspx?bookId=36407
---
Max Klinger and Wilhelmine Culture: On the Threshold of German Modernism
by Marsha Morton
The Wilhelmine Empire's opening decades (1870s – 1880s) were crucial transitional years in the development of German modernism, both politically and culturally. Here Marsha Morton argues that no artist represented the shift from tradition to unsettling innovation more compellingly than Max Klinger. The author examines Klinger's early prints and drawings within the context of intellectual and material transformations in Wilhelmine society through an interdisciplinary approach that encompasses Darwinism, ethnography, dreams and hypnosis, the literary Romantic grotesque, criminology, and the urban experience. His work, in advance of Expressionism, revealed the psychological and biological underpinnings of modern rational man whose drives and passions undermined bourgeois constructions of material progress, social stability, and class status at a time when Germans were engaged in defining themselves following unification.
This book is the first full-length study of Klinger in English and the first to consistently address his art using methodologies adopted from cultural history. With an emphasis on the popular illustrated media, Morton draws upon information from reviews and early books on the artist, writings by Klinger and his colleagues, and unpublished archival sources. The book is intended for an academic readership interested in European art history, social science, literature, and cultural studies.

http://www.ashgate.com/default.aspx?page=637&calcTitle=1&title_id=1208920900&edition_id=1208925602
---
Na cestě k modernosti: Umělecké sdružení Osma a její okruh v letech 1900-1910 (On a Path to Modernity: The Eight and Its Circle in the Years 1900-1910)
by Nicholas Sawicki
Formed in the first decade of the 20th century, the modernist group known as the 'Eight', which referred to itself by the Czech name 'Osma' and the German 'Die Acht', was one of the most influential artistic movements in Prague before the First World War. Comprising artists of Czech, German and Jewish backgrounds, it included such prominent painters as Vincenc Beneš, Friedrich Feigl, Emil Filla, Max Horb, Otakar Kubín, Bohumil Kubišta, Willi Nowak, Emil Pittermann, Antonín Procházka and Linka Scheithauerová. The Eight played a fundamental role in the development of modern art and modernism in Prague and its environs, and its members and affiliates have long been recognized as foundational figures in the history of 20th-century Czech art.
Relying on new archival, textual and visual sources, "On a Path to Modernity," presents a close examination of the artists and their work, and of the social and cultural context in which they operated. The book traces the shared practices, beliefs and concerns that brought the Eight together, and considers aspects of the group's history that have not yet been documented in scholarship. In particular, it examines the relationship that the Eight had with the public, critics and institutions of Prague, and the reception that the group garnered from audiences and the press. It also investigates the group's mixed ethnic composition, which voluntarily brought together artists of both Czech and German identity, Christian as well as Jewish, at a time when Prague and late imperial Austria-Hungary were strongly divided along national lines.

http://www.cupress.cuni.cz/ink2_ext/index.jsp?include=podrobnosti&id=232209
---
Kurt Schwitters: Space, Image, Exile
by Megan Luke
German artist Kurt Schwitters (1887–1948) is best known for his pioneering work in fusing collage and abstraction, the two most transformative innovations of twentieth-century art. Considered the father of installation art, Schwitters was also a theorist, a Dadaist, and a writer whose influence extends from Robert Rauschenberg and Eva Hesse to Thomas Hirschhorn. But while his early experiments in collage and installation from the interwar period have garnered much critical acclaim, his later work has generally been ignored. In the first book to fill this gap, Megan R. Luke tells the fascinating, even moving story of the work produced by the aging, isolated artist under the Nazi regime and during his years in exile.
Combining new biographical material with archival research, Luke surveys Schwitters's experiments in shaping space and the development of his Merzbau, describing his haphazard studios in Scandinavia and the United Kingdom and the smaller, quieter pieces he created there. She makes a case for the enormous relevance of Schwitters's aesthetic concerns to contemporary artists, arguing that his later work provides a guide to new narratives about modernism in the visual arts. These pieces, she shows, were born of artistic exchange and shaped by his rootless life after exile, and they offer a new way of thinking about the history of art that privileges itinerancy over identity and the critical power of humorous inversion over unambiguous communication. Packed with images, Kurt Schwitters completes the narrative of an artist who remains a considerable force today.

http://press.uchicago.edu/ucp/books/book/chicago/K/bo16956324.html
---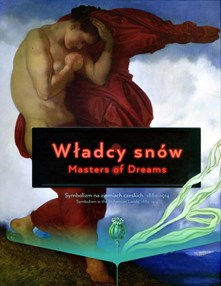 Władcy snów. Symbolizm na ziemiach czeskich 1880-1914 / Masters of Dreams: Symbolism in the Bohemian Lands 1880-1914
by Otto M. Urban, Irena Kossowska, and Adam Hnojil
"Masters of Dreams" has been published on the occasion of a comprehensive presentation of Bohemian art of the turn of the 19th century at the gallery of the International Cultural Centre in Krakow, being an effect of a long-lasting cooperation between the Centre and the Olomouc Museum of Art. The narrative of the book emphasizes the contribution of numerous artists active in the Bohemian lands to the complex mapping of the art scene in Europe of the late 1890s and the first two decades of the 20th century. The authors' discourse contextualizes Bohemian Symbolism in relation to the West European art trends as well as confronts Czech developments with the exponents of Young Poland. Thus both the special cultural position of Prague seen in the context of the Austria-Hungary Empire and the interconnections with the artistic milieu in Krakow have been open to question.
"Masters of Dreams" expounds the idiosyncratic features, the richness and the universal dimension of Bohemian Symbolism, an important chapter of the European avant-garde, at the threshold of the First World War. Symbolism paved the way for Czech artists to the salons of Europe – a path followed by Alfons Mucha and Karel Hlaváček, Jan Preisler and František Kupka. Around 1900 the Bohemian lands exemplified economic success on a European scale, and the wealthy Bohemian bourgeois eagerly supported the buoyant burgeoning of artistic life. Prague – the scene of rivalry between Bohemian and German cultures; Prague – one of the key artistic metropolises of contemporary Europe – also became the center of the Czech national awakening.

http://www.mck.krakow.pl/exhibitionPage/about-the-exhibition-15
---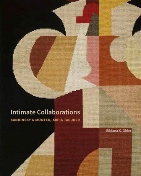 Intimate Collaborations: Kandinsky and Münter, Arp and Taeuber
by Bibiana K. Obler
This compelling examination of the work and lives of Expressionist artists Wassily Kandinsky and Gabriele Münter and Dadaists Hans Arp and Sophie Taeuber illuminates the roles of gender and the applied arts in abstraction's early days. Both couples, like Expressionism and Dada more generally, strived to transcend the fragmented individualism promoted by capitalism. Through abstraction and by unsettling the boundaries between the decorative and fine arts, they negotiated tensions between the philosophical and commercial aspects of their production. Both pairs were feminist—the women ambitious and the men supportive of their work—but theirs was a feminism that embraced differences between the sexes. This innovative look at the personal relationships of two influential artist couples shows how everyday life—mundane concerns along with spiritual and intellectual endeavors—informed the development of abstraction.

http://yalepress.yale.edu/yupbooks/book.asp?isbn=9780300195798
---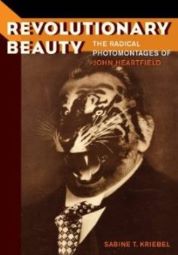 Revolutionary Beauty: The Radical Photomontages of John Heartfield
by Sabine T. Kriebel
Revolutionary Beauty offers the first sustained study of the German artist John Heartfield's groundbreaking political photomontages, published in the left-wing weekly Arbeiter Illustrierte Zeitung (AIZ) during the 1930s. Sabine T. Kriebel foregrounds the critical artistic practices with which Heartfield directly confronted the turbulent, ideologically charged currents of interwar Europe, exposing the cultural politics of the crucial historical moment that witnessed the consolidation of National Socialism. In this period of radicalization and mass mobilization, the medium of photomontage—the cut-and-paste assemblage of photograph and text—offered a way to deconstruct the visual world and galvanize beholders on a mass scale.

http://www.ucpress.edu/book.php?isbn=9780520276185
---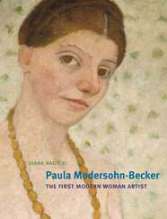 Paula Modersohn-Becker: The First Modern Woman Artist
by Diane Radycki
Considered one of the most important of the early German modernists, the painter Paula Modersohn-Becker (1876–1907) challenged traditional representations of the female body in art. She was the first modern woman artist to paint herself nude, as well as mothers and children nude. She also created the first self-portrait while pregnant in the history of art. Modersohn-Becker painted the life she was living as a woman and artist and led the way for generations of women artists. Tragically, her life and career were cut short at age thirty-one, following complications from childbirth.
Diane Radycki examines the artist's fascinating biography, highlighting her friendships with poet Rainer Maria Rilke and sculptor Clara Rilke-Westhoff as well as her personal anguish, including years in an unconsummated marriage, a disappointing affair, and irresolution about motherhood. Radycki also details the genres of Modersohn-Becker's work: figure (especially nudes), still life, and landscape; and the reception of her work following her death. This new book is an authoritative source on Modersohn-Becker, who Radycki convincingly portrays as the first significant woman artist in the history of modernism.

http://yalepress.yale.edu/yupbooks/book.asp?isbn=9780300185300
Reviews:
"Compelling," Roberta Smith, New York Times, 2016
"Livre d'une rare intelligence," Stephane Guegan, Le Monde, 2016
---
Telehor: the International New Vision, Facsimile reprint and Commentary
edited by Klemens Gruber and Oliver Botar
In 1936 the first and only issue of the magazine telehor (Greek for tele-vision) was released in four languages, as a special edition on and by László Moholy-Nagy. The facsimile reprint of the magazine is accompanied by a commentary volume. The reprint makes the magazine accessible again in terms of its artistic and theoretical-historical dimensions. Particular attention has been paid to the production process. Thus the volume appears spiral-bound, an ultramodern technique in the mid-1930s. The commentary contains an editorial statement that places the magazine, telehor, in the context of the art and media of the 1920s and 1930s and unlocks the position of the artistic avant-garde at the intersection of two epochs.
It also contains new translations of the original texts: in Mandarin, Russian, Hungarian and Spanish.
http://www.lars-mueller-publishers.com/en/catalogue-art/telehor
---
After Dada: Marta Hegemann and the Cologne avant-garde
by Dorothy Rowe
What happened in 1920s Cologne 'after Dada'? Whilst most standard accounts of Cologne Dada simply stop with Max Ernst's departure from the city for a new life as a surrealist in Paris, this book reveals the untold stories of the Cologne avant-garde that prospered after Dada but whose legacies have been largely forgotten or neglected. It focuses on the little-known Magical Realist painter Marta Hegemann (1894–1970). By re-inserting her into the histories of avant-garde modernism, a fuller picture of the gendered networks of artistic and cultural exchange within Weimar Germany can be revealed. This book embeds her activities as an artist within a gendered network of artistic exchange and influence in which Ernst continues to play a vital role amongst many others including his first wife, art critic Lou Straus-Ernst; photographers August Sander and Hannes Flach; artists Angelika Fick, Heinrich Hoerle, Willy Fick and the Cologne Progressives and visitors such as Kurt Schwitters and Katherine Dreier.
The book offers a significant addition to research on Weimar visual culture and will be invaluable to students and specialists in the field.
http://www.manchesteruniversitypress.co.uk/cgi-bin/indexer?product=9780719090073
---
The Oxford Critical and Cultural History of Modernist Magazines Volume III: Europe 1880 – 1940
edited by Peter Brooker, Sascha Bru, Andrew Thacker, and Christian Weikop
The third of three volumes devoted to the cultural history of the modernist magazine in Britain, North America, and Europe, this collection contains fifty-six original essays on the role of 'little magazines' and independent periodicals in Europe in the period 1880-1940. It demonstrates how these publications were instrumental in founding and advancing developments in European modernism and the avant-garde.
Expert discussion of approaching 300 magazines, accompanied by an illuminating variety of cover images, from France, Italy, Germany, Spain and Portugal, Scandinavia, Central and Eastern Europe will significantly extend and strengthen the understanding of modernism and modernity. The chapters are organised into six main sections with contextual introductions specific to national, regional histories, and magazine cultures. Introductions and chapters combine to elucidate the part played by magazines in the broader formations associated with Symbolism, Expressionism, Futurism, Dada, Surrealism, and Constructivism in a period of fundamental social and geo-political change. Individual essays, situated in relation to metropolitan centres bring focussed attention to a range of celebrated and less well-known magazines, including Le Chat Noir, La Revue blanche, Le Festin d'Esope, La Nouvelle Revue Française, La Révolution Surréaliste, Documents,De Stijl, Ultra, Lacerba, Energie Nouve, Klingen, Exlex, flamman, Der Blaue Reiter, Der Sturm, Der Dada, Ver Sacrum, Cabaret Voltaire, 391, ReD, Zenit, Ma, Contemporanul, Formisci, Zdroj, Lef, and Novy Lef.
The magazines disclose a world where the material constraints of costs, internal rivalries, and anxieties over censorship ran alongside the excitement of new work, collaboration on a new manifesto and the birth of a new movement. This collection therefore confirms the value of magazine culture to the expanding field of modernist studies, providing a rich and hitherto under-examined resource which helps bring to life the dynamics out of which the modernist avant-garde evolved.

http://ukcatalogue.oup.com/product/9780199659586.do#.UYE1XLVlnNs
---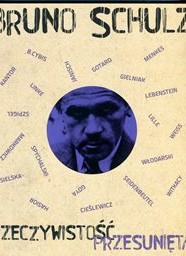 Bruno Schulz: rzeczywistość przesunięta / Bruno Schulz: Shifted Reality
by Jan Gondowicz, Jerzy Jarzębski, Irena Kossowska, and Łukasz Kossowski
The Museum of Literature in Warsaw houses the largest collection of Bruno Schulz's works worldwide. A selection of the artits's prints and drawings has already been shown in many important centers, such as the museums of Paris, Nancy, Madrid, London, Dusseldorf, Trieste, Genoa, Istanbul, Brussels and Jerusalem. The year 2012 marked the 120th anniversary of Schulz's birth and the 70th of his death. On this occasion the Museum of Literature organized a special exhibition meant to show for the first time the work of the great visionary in the context of Polish interwar art. The exhibition embraced over 200 paintings, prints and drawings as well as assemblages, visualizations and films by a significant body of artists.
When writing about the Polish version of surrealism – or rather about the not quite definable trend of the Polish interwar art which occupied a borderland between magical realism, grotesque and expressionism – Joanna Pollakówna called it "the painting of a shifted reality". This strange realism was a peculiar equivalent of the Italian pittura metafisica and German Neue Sachlichkeit. It seems that only a "shifted reality" makes it possible to place Schulz in the framework of his epoch. By stepping out of the usual interpretational patterns and reaching beyond the time when he lived and worked, the book looks for antecedents and followers and immerses him in the poetics of photomontage and film.
The essays in this exhibition catalogue define the "shifted reality" created by Schulz in various ways. Jerzy Jarzębski locates it in a discontinuity, in the tension between a center and a periphery. Irena Kossowska discusses its European background, pointing out the metaphysical paintings and drawings by Giorgio de Chirico and Carlo Carrà as the missing link in the interpretational contexts of Schulz's work. Jan Gondowicz shows how Schulz tried to tame the cosmic perspective of the predicted apocalypse by viewing it through the anachronistic raster of 19th-century engravings. Thus the reality questioned by the artist is analyzed from three different points of view. 
http://muzeumliteratury.pl/bruno-schulz-rzeczywistosc-przesunieta-%E2%80%93-katalog-wystawy/
---
Meanings of Abstract Art: Between Nature and Theory
edited by Paul Crowther and Isabel Wünsche
Traditional art is based on conventions of resemblance between the work and that which it is a representation "of." Abstract art, in contrast, either adopts alternative modes of visual representation or reconfigures mimetic convention. This book explores the relation of abstract art to nature (taking nature in the broadest sense—the world of recognisable objects, creatures, organisms, processes, and states of affairs), covering three categories: classical modernism (Mondrian, Malevich, Kandinsky, Arp, early American abstraction); post-war abstraction (Pollock, Still, Newman, Smithson, Noguchi, Arte Povera, Michaux, postmodern developments); and the broader historical and philosophical scope.

http://www.routledge.com/books/details/9780415899932/ 
---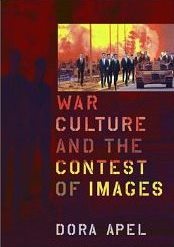 War Culture and the Contest of Images
by Dora Apel
Series: New Directions in International Studies
War Culture and the Contest of Images analyzes the relationships among contemporary war, documentary practices, and democratic ideals. Dora Apel examines a wide variety of images and cultural representations of war in the United States and the Middle East, including photography, performance art, video games, reenactment, and social media images. Simultaneously, she explores the merging of photojournalism and artistic practices, the effects of visual framing, and the construction of both sanctioned and counter-hegemonic narratives in a global contest of images. As a result of the global visual culture in which anyone may produce as well as consume public imagery, the wide variety of visual and documentary practices present realities that would otherwise be invisible or officially off-limits. In our digital era, the prohibition and control of images has become nearly impossible to maintain. Using carefully chosen case studies—such as Krzysztof Wodiczko's video projections and public works in response to 9/11 and the wars in Iraq and Afghanistan, the performance works of Coco Fusco and Regina Galindo, and the practices of Israeli and Palestinian artists—Apel posits that contemporary war images serve as mediating agents in social relations and as a source of protection or refuge for those robbed of formal or state-sanctioned citizenship. While never suggesting that documentary practices are objective translations of reality, Apel shows that they are powerful polemical tools both for legitimizing war and for making its devastating effects visible. In modern warfare and in the accompanying culture of war that capitalism produces as a permanent feature of modern society, she asserts that the contest of images is as critical as the war on the ground.
 October 2012
http://rutgerspress.rutgers.edu/product/War-Culture-and-the-Contest-of-Images,1199.aspx
---
John Heartfield and the Agitated Image: Photography, Persuasion, and the Rise of Avant-Garde Photomontage
by Andrés Mario Zervigón
Working in Germany in the interwar era, John Heartfield (born Helmut Herzfeld, 1891–1968) developed an innovative method of appropriating and reusing photographs to powerful political effect. A pioneer of modern photomontage, he assembled images that transformed the meaning of the mass-media photos from which they were taken. In John Heartfield and the Agitated Image, Andrés Mario Zervigón explores this crucial period in the life and work of this brilliant, radical artist whose desire to disclose the truth obscured by the mainstream press and the propaganda of politicians made him a de facto prosecutor of Germany's visual culture.
Zervigón charts the evolution of Heartfield's photomontage from an act of antiwar resistance into a formalized and widely disseminated political art in the Weimar Republic, when his work appeared on everything from campaign posters to book covers. He explains how Heartfield's engagement with montage arose from dissatisfaction with photography's capacity to represent the modern world, and the result was likely the most important combination of avant-garde art and politics in the twentieth century. A rare look at Heartfield's early and middle years as an artist and designer, this book provides a new understanding of photography's role at this critical juncture in history.
November 2012
http://press.uchicago.edu/ucp/books/book/chicago/J/bo12953902.html
---
Art & Life: Mikhail Matiushin and the Russian Avant-Garde in St. Petersburg
by Isabel Wünsche
Mikhail Matiushin (1861-1934), best known as composer of the music for the Cubo-Futurist opera Victory over the Sun (1913), was not only a successful musician but also an influential painter and theoretician. Together with Elena Guro he founded the artists' group Union of Youth in 1910, and the couple's house became a central meeting place of the pre-revolutionary St. Petersburg avant-garde. Matiushin developed his organic approach to art together with Nikolai Kulbin, Pavel Filonov, and Kazimir Malevich. After the 1917 October Revolution, he established the Studio of Spatial Realism at the Art Academy and organized the Department of Organic Culture at the State Institute of Artistic Culture in Leningrad. In the 1930s, he worked in the field of color theory and its practical application in art, architecture, and design. This monograph is the first comprehensive study of Matiushin's multifaceted artistic and theoretical œuvre.
http://www.boehlau-verlag.com/978-3-412-20730-4.html
---