---
CALL FOR PARTICIPATION
"Gender Politics and the Art of European Socialist States"
Travelling Research Seminar
Poznań, Zagreb, Timișoara
2019/2020
"Gender Politics and the Art of European Socialist States," is a new project launched with the support of the Getty Foundation as part of its Connecting Art Histories initiative. Doctorate students from East-Central Europe are encouraged to apply for this travelling research seminar that will take place during the academic year 2019/2020 and will consist of three one-week seminars organized in Poznań, Zagreb and Timișoara.
SEMINAR DESCRIPTION
The project aims to provide a space for established researchers and scholars at a very early stage of their careers to network academically on a topic of mutual interest. This course structure not only enables the dissemination of new knowledge gained through the participants' research and exchange of information relevant to the seminar's theme (available resources, events, etc.), but also creates the potential for joint projects in the future.
The "Gender Politics and the Art of Eastern Socialist States" research seminar will cover the period between 1945–1989. The "Gender Politics and Art" formulation refers to our interest in relationships between the visual arts and various discourses related to gender that circulated in socialist states, including debates about education, sexuality, architecture, health, state security, etc., all of which contributed to how gender roles were conceptualized. The seminar will focus on the way artists addressed, examined, and questioned the socio-political construction of gender (masculinity and femininity) and heteronormativity. It will also examine how private lives and intimacy were regulated by communist governments as well as the ideas of home and family propagated by communist governments, but also supported by national and religious traditions, along with gender relations in education and the workplace. It will also offer a study on the way feminist art (history) discourse functioned in communist countries and how it manifested itself in individual works and women's collective action.
The seminar will consist of three one-week meetings—September 2019 in Poznań at the Adam Mickiewicz University, January 2020 in Zagreb at the Institute of Art History, and May 2020 in Timișoara at the West University of Timișoara. All these seminar meetings will be co-taught by three senior researchers—Agata Jakubowska (Adam Mickiewicz University, Poznań, Poland), Ljiljana Kolešnik (Institute of Art History, Zagreb), Ileana Pintilie Teleagă (West University of Timișoara), with the help of their teaching assistants.
Each one-week meeting will comprise a varied set of activities: lectures, discussions of the readings (and, possibly, documentary films), presentations of the participants' research, meetings with faculties from the host institutions and study visits to galleries, museums, and artists' studios. Guest speakers from countries other than those of the senior researchers will be invited for single lectures. Each guest session will consist of presentations by two guest speakers, one from East-Central Europe and one from South America/Asia/Africa
The research seminar will maintain an interactive e-learning site where each participant and faculty member can create a personal profile, post learning materials, and circulate information relevant to the subject of the seminar before and during the course.
PARTICIPATION
The seminar will gather a group of graduate students working on various aspects of "Gender Politics in the Art of European Socialist States". Graduate students from the countries of Central and Eastern Europe and the post-Soviet republics are encouraged to apply. Mainly PhD candidates are expected to participate, but the seminar is also be open to MA students conducting advanced research.
Travel, accommodation and meals will be arranged and covered by the organizing institution.
APPLICATION
To apply, please submit:
1. Your name, email address,institutional affiliation, and postal address;
a curriculum vitae, including a list of publications, if any;
a statement of purpose, which should describe how the seminar is relevant to your research and in what way you expect to benefit from it (approximately 2-3 pages)
the names and contact details of two faculty members or thesis supervisors who can attest to your academic performance.
Optional attachment – a copy of an article in English published recently (if available) and/or a master's/doctoral research project (up to 5 pages)
Please email the documents specified above (as a single PDF document to cah@amu.edu.pl by March 31, 2019.
ORGANIZER
Department of Art History and the Piotr Piotrowski Research Center on East-Central European Art History, Adam Mickiewicz University in Poznań, Poland
For enquiries, please contact Maryna Płuchator (Program administrative assistant) cah@amu.edu.pl or Agata Jakubowska (Program director) jagata@amu.edu.pl
This program is made possible with support from the Getty Foundation through its Connecting Art Histories initiative.
---
Moravian Gallery, Brno, September 12 – 14, 2019
Deadline: May 1, 2019
Proposals are invited for papers at the conference
In the Shadow of the Habsburg Empire? Art and Culture in Interwar Central Europe
The First World War is often held to have brought about not merely political and social disruption, but also a profound caesura in artistic and cultural life. Nowhere was this more evident than in Austria-Hungary, where Vienna and Budapest lost their pre-eminent status as cultural capitals, and the creation of new states transformed the political and artistic status of cities such as Prague, Brno, Salzburg and Košice. The disruption to artistic life was dramatically symbolised in the deaths in 1918 of some of the leading figures of pre-war modernism: Otto Wagner, Gustav Klimt, Bohumil Kubišta and Egon Schiele.
Post-war nostalgia for the Habsburg Empire amongst writers such as Joseph Roth, Stefan Zweig and Miklós Bánffy is well known and, as Marjorie Perloff has suggested, the collapse of Austria-Hungary left its imprint on what might be termed a specific 'austro-modernism.' But what was the impact of the events of 1918 on the visual arts? How did artists, designers and architects negotiate the changed terrain of the post-war social and political world? To what extent did the memory of the Habsburg Empire continue to shape artistic life? To what extent did artists and architects actively seek to consign it to oblivion?
As part of the ERC-funded project "Continuity / Rupture? Art and Architecture in Central Europe 1918-1939" (https://craace.com) this conference examines the ways in which the visual arts shaped and were shaped by new aesthetic, political and ideological currents, with particular reference to Austria, Hungary and Czechoslovakia.
Proposals (300 words) are invited for 30-minute papers that examine topics such as:
1. Cultural memory of the Habsburg Empire
2. Formation and reformation of the avant-gardes
3. Exile and migration
4. The destruction, creation and renewal of artistic networks
5. The art market, galleries, museums and other institutions of the art world
6. Artistic, architectural and broader cultural policies of the new states
Confirmed keynote speakers are: Pieter Judson (EUI, Florence); Eve Blau (Harvard University); Milan Bartlová (Academy of Art and Design, Prague) and Enikő Róka (Kiscelli Museum, Budapest).
The deadline for submission of proposals is Wednesday 1 May 2019. Submissions should be sent to: craace1918@outlook.com
---
Dietrich School Diversity Postdoctoral Fellowship: Art History and Curatorial Studies
The University of Pittsburgh's Kenneth P. Dietrich School of Arts and Sciences invites applications for a two-year postdoctoral fellowship in the Department of History of Art and Architecture (HAA), beginning August 1, 2019.
For more information: HAA AY19 Diversity postdoc job ad
To be considered, please submit by February 22, 2019 via https://pats.as.pitt.edu/apply/index/MTMx: curriculum vitae; dissertation table of contents; two- page statement of research and curatorial interests outlining your goals for the term of the fellowship; two-page statement of teaching interests and philosophy; one-to-two-page diversity statement, discussing how your past, planned, or potential contributions or experiences relating to diversity, equity, and inclusion will advance the University of Pittsburgh's commitment to inclusive
excellence; one writing sample or excerpt of no more than 20 pages including references and appendices; one course proposal and syllabus for a 15-week course directed towards advanced undergraduate or graduate students; and email contacts for three recommenders. For each reference, you will have the opportunity to input a personal email address or an email address generated through Interfolio's Online Application Delivery. In either case, an email notification will be sent to the designated address with instructions for uploading letters to our system by March 1, 2019.
The University of Pittsburgh and HAA are strongly committed to fostering equity, inclusion, and diversity at all levels, in institutional culture, curriculum, programming, and student and faculty recruitment. The University of Pittsburgh is an Affirmative Action/Equal Opportunity Employer and values equality of opportunity, human dignity and diversity. EEO/AA/M/F/Vets/Disabled.
---
Call for papers: International conference at the Statens Museum for Kunst, Copenhagen
Co-hosted by the Department of Art and Cultural Studies, University of Copenhagen and funded by the Novo Nordisk Foundation
Date: 8 March 2019
 She is no gentle lamb in the cave of the werewolf: Women artists in Scandinavia, 1900-1960
This international conference is held in conjunction with the exhibition Sonja Ferlov Mancoba (9 February – 5 May 2019) at the Statens Museum for Kunst, Copenhagen and Centre Pompidou, Paris—the largest ever showcase of the work of the pioneering Danish artist Sonja Ferlov Mancoba (1911-1984).
Keynote speaker: Griselda Pollock, Professor, University of Leeds, UK
For Ferlov Mancoba, who was an important contributor to several avant-garde movements, including French and Danish Surrealism and Cobra, it was "only by virtue of each other can we live and breathe, and no one creates alone." Such a humanistic ideal lay behind the Cobra approach to art, and implies a certain relationship between artists, as well as the artist and viewer, which relies on cooperation and equality irrespective of gender. This was something the Cobra figures themselves recognized at the time, or as the poet Edouard Jaguer described it in his Cobra Library monograph on Ferlov Mancoba's friend, the painter Else Alfelt, in relation to her male Cobra counterparts: "She is no gentle lamb in the cave of the werewolf." Why then, do progressive women artists such as Ferlov Mancoba and Alfelt continue to remain less visible than the male artists of the movements with which they were associated? The conference seeks to address the persistent inequality in the dissemination, reception, and art historical scholarship treating Scandinavian women artists active during the first half of the twentieth century before the advent of the feminist movement in the 1960s. We invite papers that consider: how Scandinavian women artists formulated artistic subjectivity, identity, and autonomy within art movements; how their work advanced or challenged the criteria of the movements with which they were involved; the strategies they developed in order to navigate environments that restricted their professional access; the critical reception of their work and the conditions surrounding their later art historical treatment, and the impact of a specifically Scandinavian context on the contribution of women modern art professionals. We especially encourage papers that present new research, methodological approaches, and subjects. Selected papers will be published in English as part of a scholarly anthology on the subject in 2020.
Proposals for this conference must include (in English)
An abstract of maximum 300 words
An academic resume with full contact information including email
Papers will be 20 minutes in length and followed by discussion.
Proposals should be sent to Kerry Greaves at lapaix0509@gmail.com by 25 January 2019. You will be notified by 1 February 2019 of your acceptance.
---
GSA 2019 Seminar CfP 
German Studies Association Annual Conference, Oct. 3-6, 2019, Portland, Oregon
"Nietzsche and the Birth of Modernism"
Conveners: Sharon Jordan (Associate Professor, Lehman College, CUNY); Benjamin Schluter (PhD Student, New York University)
SEMINAR DESCRIPTION: 
On the 175th anniversary of Friedrich Nietzsche's birth, we seek to revalue the influence of the philosopher's publications, not only within the field of philosophy and literature, but especially in the visual and performing arts. To do this, we will pay special attention to the initial reception of Nietzsche's corpus during early 20th century Modernism. While Nietzsche's influence on the leading German writers of this time is well established, we aim to broaden our understanding by considering other aesthetic disciplines and media (especially the plastic arts, music, and dance).Nietzsche's polar notions of the Apollonian and Dionysian, as well his broader lexicon of archetypes and topoi, will help construct a framework for analyzing the incorporation of his thought into various artistic practices of Modernism.Yet beyond reading the modernists as faithful heirs and popularizers of Nietzsche, we will also negotiate the ways they challenge, rework, and overcome his legacy.
The goal of the seminar is to bring together multi-disciplinary interpretations of the ways Nietzsche's motifs and ideas have influenced the development of Modernism across various disciplines. The head convener, Sharon Jordan, is an art historian who focuses on German Expressionism. She is in the early stages of a monograph on Nietzsche's influence among leading German visual artists.
FORMAT:
Individual participants will submit a prospective presentation on a Modernist work of their choice in any medium, along with suggested reading materials from Nietzsche's work or related secondary literature. The conveners will use this information to help develop a syllabus and reader, which will be shared digitally with participants at least one month in advance of the conference. During the seminar, participant and convener presentations will be used as the impulse for discussion, which the conveners will moderate. 
SUBMISSIONS: 
Please submit applications through the GSA by January 26, 2019. Any questions may be directed to the conveners at sharon.jordan@lehman.cuny.eduand bds381@nyu.edu. We invite scholars at all levels and from all disciplines to participate.
---
Call for Abstracts: German Studies Association 2019 (Portland, October 3-6, 2019)
Revisiting Lustmord in the #MeToo Era
Sponsored by the Visual Culture Network
Deadline for Submissions: January 26, 2019
Description: Maria Tatar's Lustmord (1995) called into question the ubiquity of the mutilated female body in Weimar's artistic productions, exposing the centrality of sexual violence in modern culture. With Lustmord as a point of departure, this interdisciplinary seminar moves beyond Weimar, employing its imagery and texts as tools with which to consider the entanglements of sexual violence with power, gender, race, sexuality, religion, and class.
We take Tatar's use of case studies as a model for this interdisciplinary seminar. Shedding light on the "drive to disfigure the female body" in Otto Dix's depictions of eviscerated corpses; locating the concealed body of the victim in Fritz Lang's M; and tracing the "confluence of literary modernism and sexual violence" in Alfred Döblin's Berlin Alexanderplatz, Tatar problematized these representations and called attention to their transformative power and complicitous nature.
Together, we will consider the representation — and even aestheticization — of sexual violence in German visual art, film, and literature, and history. Amidst a #MeToo culture of accountability, how can we expand upon formal, biographical, and psychological analyses to confront the political, educational, and cultural stakes of pervasive sexual violent imagery throughout history? This seminar is sponsored by the German Studies Association's Visual Culture Network. Colleagues working with visual media are especially encouraged to apply.
Goals and Procedures: Our objectives are to analyze past and present representations of sexual violence and to process the impact of the #MeToo movement on our research and teaching. Participants will read reviews and selections of Maria Tatar's Lustmord; select a relevant case study (image, text, film clip, short play, archival document, etc.); and prepare a 1,000-1,500-word descriptive analysis of their case study in relation to the assigned readings.
Conveners will circulate required readings three months in advance of the seminar. Participants will submit descriptive analyses one month before the seminar, which conveners will divide into thematic categories and make available to all participants in a shared Dropbox. Each day of the seminar will consist of convener introductions, participant presentations, and thematic group discussions
Format: Participants will read reviews and selections of Lustmord and prepare and circulate a 1,000-1,500-word descriptive analysis of their case study in relation to the assigned readings. Time in the seminar will consist of group exploration and close reading.
Proposals: To be considered, please submit a 250-word abstract along with your CV to the GSA application portal at https://www.xcdsystem.com/gsa. Seminar enrollment opens on January 5th and closes January 26th. We will inform applicants of our decisions on January 31st. Please contact conveners, Kristin Schroeder (kas2cg@virginia.edu), Mary Hennessy (mhennes@umich.edu), or Katy Holihan (kholihan@umich.edu), with any questions. For more information about the 2019 GSA conference, please see: https://www.thegsa.org/conference/current-conference
---
Call for Session Proposals for CAA 2020
The HGSCEA Board is soliciting proposals from members for its sponsored ninety-minute session at the annual conference in 2020, taking place in Chicago. The proposed session may be on any topic having to do with German, Scandinavian, or Central European art, architecture, design, or visual culture of any period; sessions focusing on theory, criticism, or historiography are also welcome. Proposals may be geographically and chronologically tightly focused or broadly defined. They may be for complete sessions, in which case the names of participants should be included, or for sessions soliciting contributors. To see the topics of recent HGSCEA sessions, go to: http://hgscea.org/hgcea-at-caa/ and http://hgscea.org/hgcea-at-caa-archive/
The proposal should consist of a brief letter indicating interest and expertise, a description of the topic (no longer than 300 words), and a condensed c.v. (no longer than three pages). These materials should be submitted electronically to Juliet Koss (jkoss@scrippscollege.edu) no later than February 8, 2019. Notification of the Board's decision will be sent in March.
---
Request for Research Proposals on 
Advanced German and European Studies
The program accepts applications from U.S. and Canadian nationals, permanent and long-term residents. Applicants for a dissertation fellowship must be full-time graduate students enrolled at a North American university who have achieved ABD status by the time the proposed research stay in Berlin begins. Also eligible are U.S. and Canadian Ph.D.s who have received their doctorates within the past two calendar years from a North American university.

 
Located in one of the densest and most innovative academic regions in Europe, a Berlin Program Fellowship offers extraordinary research opportunities. Each semester, our colloquium serves as the central meeting point to share, discuss and support each other's work.
The Berlin Program is administered in close cooperation with our North American partner and co-sponsor, the

 
German Studies Association
 

(GSA), the largest organization of scholars, professionals, and students who focus on the study of German-speaking Europe from all periods of history and all relevant disciplines.
Deadline:

 

December 1, 2018.
Competition opening: November 1, 2018.
For application information, visit our website at
---
German Studies Association: Call for Seminar Proposals 2019
The 43rd German Studies Association Conference in Portland, OR from October 3-6, 2019 will continue to host a series of seminars in addition to conference sessions and roundtables.
Seminars meet for all three days of the conference. They explore new avenues of academic exchange and foster extended discussion, rigorous intellectual debate, and intensified networking. Seminars are typically proposed and led by two to three conveners and they consist of a total of 10 to 20 participants, including the conveners themselves. (In special cases there may be four conveners.) Conveners are expected to make every effort to aim for broad diversity and include scholars from different disciplines and at different career stages, including graduate students. Seminars may enable extended discussion of a recent academic publication; the exploration of a promising new research topic; engagement with pre-circulated papers; an opportunity to debate the work of scholars with different approaches; the coming together of scholars seeking to develop an anthology; or the in-depth discussion of a political or public policy issue, novel, film, poem, musical piece, painting, or other artwork.
In order to facilitate extended discussion, seminar conveners and participants are required to participate in all three seminar meetings. Please note that both seminar conveners and seminar applicants who have been accepted for seminar participation will not be allowed to submit a paper in a regular panel session. However, they may take on one additional role in the conference as moderator or commentator on another session independent of their enrollment in a seminar, or they may participate in and/or organize a roundtable.
Although we accept proposals from conveners who have directed a seminar during the past two consecutive years, we give preference to newcomers and thus encourage the rotation of seminar conveners in similarly-themed seminars. We further recommend that conveners contact the coordinators of the Interdisciplinary Network Committee, Professors Pamela Potter (pmpotter@wisc.edu) and Winson Chu (wchu@uwm.edu), to establish an official GSA Network on their topic.
The application process has two steps. Initially, we invite you to submit a preliminary proposal that includes the following items:
Title of proposed seminar
Names, ranks, and institutional affiliations of conveners
A 150-word description of the seminar's subject (which will eventually be used in the call for participants, the printed program, and the online program/mobile app)
A 50-word description of the seminar's format (which will appear in the call for participants, etc.)
These items are due by November 9, 2018. Please submit your application online at https://www.xcdsystem.com/gsa. Your username and password are the same as those you use to log in to your GSA profile at https://thegsa.org/members/profile. Please note that you must be a current member of the GSA to submit a proposal. If your password needs to be reset, please contact Ms. Ursula Gray (UG@press.jhu.edu) at Johns Hopkins University Press. If technical questions or problems arise with the submission interface itself, please contact Elizabeth Fulton (techsupport@thegsa.org).
Following the submission of preliminary proposals, the GSA Seminar Committee will provide suggestions and assistance for the final submission, which is due by December 7, 2018, to the same website. The Committee will then review seminar proposals and post a list of approved seminars and their topics on the GSA website by January 5, 2019.  A call for auditors will be issued later in the year, once the final conference program has been published.
The GSA Seminar Committee consists of:
Margaret Eleanor Menninger (Texas State University) mm48@txstate.edu (Chair)
Maria Mitchell (Franklin & Marshall College) maria.mitchell@fandm.edu
Joe Perry (Georgia State University) jbperry@gsu.edu
Inga Pollmann (University of North Carolina – Chapel Hill) ipoll@email.unc.edu
Please direct inquiries to all four committee members.
You can also view the call at https://www.thegsa.org/blog/call-seminar-proposals-2019
---
2019 German Studies Association Call for Proposals
GSA 2019 German Studies Association
GERMAN STUDIES ASSOCIATION ANNUAL CONFERENCE
The German Studies Association (GSA) will hold its 43rd Annual Conference from 3 to 6
October 2019 at the Hilton Portland Downtown in Portland, Oregon (USA).
The Program Committee cordially invites proposals on any aspect of German, Austrian, or Swiss
studies, including (but not limited to) history, Germanistik, film, art history, political science,
anthropology, musicology, religious studies, sociology, and cultural studies.
Proposals for entire sessions, for interdisciplinary presentations, and for series of panels are
strongly encouraged (though we discourage thematic series of more than four panels). Individual
paper proposals are also welcome. The call for seminar proposals has been distributed separately.
Please see the GSA website for information about the submission process for 'traditional' papers,
sessions, and roundtables, which will open on 5 January 2019. The deadline for proposals is 15
February 2019.
Please note that all proposed presenters must be members of the German Studies Association.
Information on membership is available on the GSA website (www.thegsa.org).
In order to avoid complications later, the Program Committee would like to reiterate two
extremely important guidelines here (the full list of guidelines is available on the GSA website):
1. No individual at the GSA conference may give more than one paper or appear on the program
in more than two separate roles. (Participating in a seminar counts as delivering a paper.)
2. If a paper proposal requires high quality sound equipment, that justification must be made in
detail at the time of submission.
For more information, visit the GSA website, where previous conference programs and a
detailed list of submission guidelines may be found (www.thegsa.org), or contact members of the
2019 Program Committee:
https://www.thegsa.org/conference/program-committee-2019
---
CALL FOR PAPERS
The Vigeland Seminar 2019:
Towards modernity in sculpture – Gustav Vigeland and his contemporaries
Date: 23 and 24 May 2019
Place: Sentralen, Oslo, Norway
On the occasion of the Vigeland Jubilee 2019, the Vigeland Museum, in partnership with the Department of Philosophy, Classics, History of Art and Ideas at the University of Oslo, is extending an invitation for a two-day seminar on the evolution of sculpture in the period 1890 – 1920, with a special focus on Gustav Vigeland and his French contemporaries.
The seminar will be held in conjunction with the Jubilee Exhibition staged in the Vigeland Museum (12 April – 15 September 2019). In the exhibition, Vigeland is presented together with Constantin Meunier (1831-1905), Auguste Rodin (1840-1917), Aristide Maillol (1861-1944) and Antoine Bourdelle (1861-1929). These artists contributed to the evolution of modern sculpture in different ways, while also being of special interest to Vigeland. The purpose of the exhibition is to present the development of Vigeland's work in an art historical context, thus enriching our understanding of its various aspects.
A shift within European sculpture took place towards the end of the 19th Century, comparable to what had happened in the field of painting a few decades earlier. This was mainly a break with the preceding academic tradition, or salon sculpture, where subject matter was commonly related to mythological and allegorical topics and execution was characterized by a delicate flair. In this transitional context, Auguste Rodin is considered the leading figure. His break with the past was not radical, but his extensive experimentation with form and movement was liberating. Another pioneer was the Belgian artist Constantin Meunier. In his realistic representations of workers, one finds a simplification of form and exclusion of details, which points forward. In the early 19th Century, further development went in different directions, but a (gradual or radical) simplification can be said to be a common denominator.
The seminar will shed light on the various aspects of this development. What was the impact of Greek (Archaic and Classical), Egyptian and so-called Primitive art in this context? What formal and topical considerations engaged the artists? In what way were they influenced by current ideologies and changes in society? What characterizes the monumental sculpture of the period – and the new monuments? How did sculpture become an international concern in this period?
Submission of papers
We want papers to explore individual practices, networks, theoretical perspectives and ideologies. Contributions that shed light on the period from a social and philosophical perspective are welcome.
Proposals should contain:
a) a 300-word summary
b) academic CV
c) contact information
Presentations are 20 minutes, followed by a discussion.
Proposals should be sent to both guri.skuggen@kul.oslo.kommune.no and erik.morstad@ifikk.uio.no by 1 March 2019.
---
CAA-Getty International Program
Ongoing
Research Forum for German Visual Culture (RFGVC)
The Research Forum for German Visual Culture (RFGVC) is a network organisation that exists under the auspices of the Visual Arts Research Institute, Edinburgh (VARIE) based at the University of Edinburgh, and involving VARIE consortium partners – Edinburgh College of Art, the National Galleries of Scotland, National Museums Scotland, National Library of Scotland, University of Glasgow, and the University of St Andrews, as well as other partner institutions in the UK and abroad.
The RFGVC is inter- and multi- disciplinary, inter-school, inter-institutional, and international in orientation. The scope of research interest encompasses Germany, Austria, and Switzerland, and while the central focus is likely to be on modern and contemporary visual culture, the forum does not exclude coverage of earlier periods.
In the first instance, the forum is designed to cohere and draw upon the considerable expertise and research networks of Germanists based in Scottish academic and art institutions, and to create various opportunities for knowledge transfer. Beyond this goal, it is intended as a key research exchange point encouraging Anglo-American-German relations within a matrix of international research institutions, centres, associations, and societies.
The RFGVC will encourage contact between British, American, and German art historians and curators, fostering and contributing to the development of national and international collaborative, cross-disciplinary and cross-cultural research by means of seminars, conferences, colloquia, and lectures. In due course, the RFGVC will also develop an active programme of film screenings and other events.
For information about the forum, and for details about forum events, visit the RFGVC website at http://rfgvc.tumblr.com/ 
---
The Research Center "Humanities, Modernity, Globalization" at Jacobs University in Bremen, Germany invites applications for Postdoctoral Fellowships in the Humanities
The position allows for independent research, but the successful applicant will be expected to contribute to the center's research agenda; be involved in ongoing research initiatives; assist in project management, fund raising, and third-party funding applications. In addition, s/he will teach one course per semester, either a seminar related to topics of his/her expertise and/or an introductory course.
The research center is particularly interested in applicants whose scholarship focuses on contemporary issues, intercultural concepts, and global perspectives in fields such as art history, literature, cultural history, religious studies, media studies, anthropology, and philosophy. For further information regarding the research center, visit our website: http://www.jacobs-university.de/hmg
Successful applicants will hold a Ph.D. degree or equivalent in a humanities discipline. S/he will be responsible, self-motivated, and enjoy working in an international academic environment. In addition to excellent writing and presentation skills, organization and management skills are essential. Proven experience with project management and/or the acquisition of third party funds will be considered a definite plus. Fluency in English is a must, knowledge of other languages in as much as it is required by the candidate´s research interests. Candidates who do not speak German are encouraged to take part in the German courses offered by Jacobs University. Experience with ehumanities is especially welcome.
Jacobs University is a private, international, English-language University in Northern Germany. It is an equal opportunity employer and is certified "Family Friendly" by the Hertie Foundation. For further information see www.jacobs-university.de
Please sent your application as one PDF document to hmg@jacobs-university.de and include the following items:
Curriculum Vitae with list of publications
Names and contact information of three references
A short description of three courses the candidate could teach, with indication of whether the course would be taught at an introductory or advanced level

)
In addition to the PDF application, we ask you to provide us with electronic copies of two published articles or book chapters.
All correspondence should be addressed to:
Prof. Dr. Isabel Wünsche
Research Center "Humanities, Modernity, Globalization"
School of Humanities and Social Sciences
Jacobs University gGmbH
Campus Ring 1, Research IV
28759 Bremen
Germany
---
Call for Manuscript Proposals: German History in Context
Camden House is pleased to launch a new series in German history entitled GERMAN HISTORY IN CONTEXT. We especially encourage submissions of monographs and edited collections on any aspect of post-1945 cultural, political, and social history. Investigations of the Third Reich, the Weimar Republic, and Imperial Germany are also welcomed. Of particular interest to the series editors are studies that explore their given historical topic in a wider perspective: for instance, by comparing cultural developments in East and West Germany; by seeking to understand developments in Germany in a transnational or global context; or by analyzing the degree to which events in postwar Germany were shaped by the legacy of earlier eras. All manuscripts will be peer reviewed and, if accepted for publication, copyedited and produced in line with the highest standards in academic publishing.
Series editor is BILL NIVEN, Professor of History at the Nottingham Trent University, UK.
Members of the editorial advisory board are Professor Stefan Berger of the University of Bochum, Professor Atina Grossmann of The Cooper Union, New York, and Professor Andrew Port of Wayne State University.
Proposal forms in both Word and pdf formats are found at: http://www.camden-house.com/authors_proposalform_camden.asp
Our preference is for the Word form, sent as an email attachment to Camden House Editorial Director Jim Walker at jwalker8751@charter.net.
CAMDEN HO– USE, an imprint of BOYDELL & BREWER
www.camden-house.com
---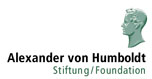 The Alexander von Humboldt Foundation, "promote[s] academic cooperation between excellent scientists and scholars from abroad and from Germany."

The German Academic Exchange Service (DAAD) is the largest funding organisation in the world supporting the international exchange of students and scholars. Since it was founded in 1925, more than 1.5 million scholars in Germany and abroad have received DAAD funding. It is a registered association and its members are German institutions of higher education and student bodies.

The Gerda Henkel Foundation was established in 1976 by Lisa Maskell (1914 – 1998) in memory of her mother Gerda Henkel. Headquartered in Düsseldorf, the Gerda Henkel Foundation is a charitable organisation under private law that is independent of today's Henkel Group. The Foundation supports national and international academic projects in the following subjects: Archaeology, History, Historical Islamic Studies, Art History, History of Law, and Pre- and Protohistory. The Foundation is active both inside and outside Germany.