---
Smithsonian Institution
Provenance Research Exchange Program
Washington, D.C.
FOR IMMEDIATE RELEASE provenance@si.edu
2019 PREP — CALL for APPLICATIONS
The German/American Provenance Research Exchange Program (PREP) for Museum Professionals, 2017-2019
5th Exchange: Dresden State Art Collections (March 17-22, 2019)
6th Exchange: Smithsonian Institution, Washington, D.C. (October 20-26, 2019)
Applications are open until September 28, 2018
The German/American Provenance Research Exchange Program (PREP) brings together, for the first time, museum professionals from both sides of the Atlantic who specialize in World War II-era provenance projects for a three-year, systematic exchange that expands and elaborates on the methods and practices through which both countries have approached the issues pertaining to Holocaust-era art looting. PREP is also widening the scope of WWII-era provenance research, which to date has prioritized painting, sculpture, and Judaica, by including Asian art, decorative arts, and works on paper.
2019 is the final year of PREP, which brings together researchers, curators, collections managers, archivists, lawyers, and IT specialists to establish a transatlantic network to accelerate research on WWII-era art loss. PREP introduces participants to resources and experts at institutions in both countries; provides a forum for professional growth and networking; facilitates collaborative research projects; and increases public awareness of the work of museum communities in both countries to widen access to provenance resources and results through the development of new technologies.
PREP launched in 2017 with the 1st Exchange, hosted by The Metropolitan Museum of Art in New York, followed by the 2nd Exchange, hosted by the Berlin State Museums. In 2018, PREP began with the 3rd Exchange in Los Angeles, hosted by the Getty Research Institute, and the 4th Exchange will be in Munich, hosted by the Zentralinstitut für Kunstgeschichte, October 8-12, 2018.
The application to participate in BOTH the 5th and 6th Exchanges is now open: the first, hosted by the Dresden State Art Collections in Dresden (March 17-22, 2019), and the second, hosted by the Smithsonian Institution, in Washington, D.C. (October 20-26, 2019). Travel, lodging, and meals will be covered for the 21 participants. Selection announcements will go out mid-November 2018.
PREP is co-organized by the Smithsonian Institution and the Stiftung Preußischer Kulturbesitz (Prussian Cultural Heritage Foundation—Berlin State Museums). Its five partner institutions are the Metropolitan Museum of Art in New York, The Getty Research Institute in LA, the Dresden State Art Collections, the Zentralinstitut für Kunstgeschichte in Munich, and the German Center for Lost Art in Magdeburg.
The PREP Steering Committee, comprised of nine experts from the seven PREP partner institutions, will select 21 museum professionals in Germany and the U.S. who specialize in WWII-era art loss, to form the 2019 PREP Cohort.
Smithsonian Institution – PO Box 37012 MRC 741 Washington, D.C. 20013-7012 provenance.si.edu
Major support for PREP comes through a German government grant funded by the German Program for Transatlantic Encounters, with additional financial support from Germany's Federal Commission for Culture and Media, the program's six key partners, and the Smithsonian Women's Committee.
For information about the background and goals of PREP: provenance.si.edu/jsp/prep.aspx
Read about PREP participant's experiences:
http://blog.smb.museum/?s=PREP http://blogs.getty.edu/iris/the-german-american-provenance-research-exchange-program-an- international-autobahn-for-provenance-research/ https://www.smithsonianmag.com/smithsonian-institution/how-us-and-german-art-experts-are- teaming-solve-nazi-era-mysteries-180964955/
PREP Public Programs:
New York City: https://www.facebook.com/metmuseum/videos/10154456105202635/
Berlin: https://voicerepublic.com/talks/warum-dauert-das-so-lange-einblicke-in-die-praxis-der- provenienzforschung-zur-ns-raubkunst
Los Angeles: https://www.youtube.com/watch?v=iJ8be7me44c
The Smithsonian Institution is the largest museum/research complex in the world. In order to aid in the identification and discovery of objects in its collections that may have been subject to questionable transfer of ownership or unlawful appropriation during the World War II Era, Smithsonian museums are working to identify all objects in their collections that were created before 1946, were acquired after 1932, that underwent a change of ownership during 1933-1945, and that were, or might have been, in continental Europe between those dates. The Smithsonian Institution is committed to making information on these objects available to the public, as for example, with its Asian Arts Provenance Connections Project.
The Stiftung Preußischer Kulturbesitz (Prussian Cultural Heritage Foundation/Berlin State Museums), with its museums, libraries, archives and research institutes, is one of the most important cultural institutions in the world. Its outstanding collections include all areas of worldwide cultural traditions: from archaeological and ethnological objects by way of the visual arts to literature and music. The combination of art and culture with science and research is an unmistakable hallmark of the foundation. The foundation supports in-depth scholarly and educational work, and the Central Archives of the Staatliche Museen zu Berlin (National Museums in Berlin) is a critical resource for provenance research.
The Staatliche Kunstsammlungen Dresden (Dresden State Art Collections) are among the foremost museums of the world, its 15 museums offering exceptional thematic diversity. Among its collections that address the focus of PREP are the Dresden Kupferstich-Kabinett, one of the oldest and most significant collections of prints, drawings, and photographs; the Green Vault in Dresden's Royal Palace, the Porcelain Collection at the Zwinger and the Museum of Decorative Arts in Pillnitz. Since 2008, the SKD has conducted comprehensive provenance research, registration, and inventory of its collections. A key instrument of the research project is the development of the museum's "Daphne" database, to register all 1.2 million objects in SKD holdings and to facilitate the systematic provenance research of all acquisitions since 1933.
2019 PREP Press Release-Call for Apps
---
XXXV Congress of German Art Historians
Göttingen, Georg-August-Universität, 27 – 31 March 2019
Call for Papers
As part of the call for papers for the XXXV Congress of German Art His­to­rians (Göttingen, 27 – 31 March 2019) applications for a total of 64 lec­tures can now be sub­mitted. Interested colleagues are invited to sub­mit their proposals for lectures relating to ten sessions, to three of the four sessions of the professional groups as well as to two sessions of the working groups of the association using the online application portal.
The complete Call for Papers is available on our congress website: http://www.kunsthistorikertag.de/en/
The deadline for applications is 25 May 2018.
Funding is provided for travel expenses (rail or air) for roundtrip travel to the meeting as well as maintenance costs for each day of the event.
Conference languages are German and English.
---
Call For Papers
CFP: What Is to Be Done? – Discussions in Russian Art Theory and Criticism I
6th Graduate Workshop of the Russian Art and Culture Group
Jacobs University Bremen, September 20–21, 2018
Guest Speaker: Stepan Sergeevich Vaneyan, Moscow State University
Language: English
Deadline for submission: May 31, 2018
The 6th and 7th graduate workshops of the Russian Art and Culture Group will focus on the
main tendencies in Russian art theory. The 6th workshop will be dedicated to the period from
the 18th to the early 20th century; the 7th workshop, which will take place in March 2019, will
trace the developments from Russian modernism to the present day.
At the 6th workshop, we want to explore the responses to the question What Is to Be Done? (Что
делать?) in academic circles as well as by art critics, writers, impresarios, and other members of
the Russian intelligentsia. Furthermore, we wish to discuss Russian cosmism (Nikolai Fedorov)
and sophiology (Vladimir Solovyov) and how these concepts were applied by Russian artists.
We also want to examine how Romanticist ideas, German idealism, positivism, naturalism,
essentialism, nihilism, and symbolism were mirrored in Russian artistic theory and practice.
Papers' topics might include:
– the goals and methods of the Academy and its opponents (e.g. the Peredvizhniki and
Vladimir Stasov)
– the role of museums in the preservation, presentation, and education of art
– the pilgrimage of Russian artists to Italy, France, or ancient cultural sites
– reactions to Western aesthetic/philosophical ideas (e.g. Winckelmann, Lessing, Goethe,
Schiller, Kant, Hegel, Berliner and Wiener Schule, Ruskin, Nietzsche, etc.)
– the promotion of plein air painting as an essential part of artistic work
– the arguments of followers and opponents of l'art pour l'art (Dostoyevsky, Tolstoy,
Gorky, Benois, Diaghilev, etc.)
– Nicholas Roerich's theosophical concepts
– the shaping of the image of Russian art beyond Russia (Benois, Grabar, Ettinger)
– the role of art critics in public and artistic education (Khudozhestvenny zhurnal, Apolon,
Zolotoye runo, Mir iskusstva, Puni, Jaremich, Radlov, Tugendhold, Efros)
We invite doctoral students, postgraduate researchers, and established academics to submit
proposals for 30-minute presentations. Interdisciplinary approaches are very welcome. Please
send an abstract of no more than 250 words along with a short biographical note of 100 words
by May 31, 2018 to RACG.bremen2018@gmail.com
For further questions, please do not hesitate to contact the organizers Tanja Malycheva and
Ludmila Piters-Hofmann using the email address above. You will receive notification of the
acceptance of paper proposals by mid-June 2018.
Please understand that travel expanses cannot be reimbursed by the organizers.
Initial idea and organization: Prof. Dr. Isabel Wünsche, Jacobs University Bremen; Tanja
Malycheva and Ludmila Piters-Hofmann.
---
Call for Papers: International Conference at the University of Oslo
Organized by the "Munch, Modernism, and Modernity" research group
DATE:  November 30, 2018
DUE: 15 May 2018.
Surrealisms in and of Scandinavia
Surrealism is without question one of the most influential and mutating intellectual and aesthetic practices emerging from the twentieth century. But "when" was Surrealism and "where" was Surrealism?
The movement was codified in Paris in the 1920s and '30s with André Breton's Manifesto of Surrealism (1924) as its foundational marker. For Breton, a revolutionary condition of Surrealism was its internationalism, Its participants held a wide range of nationalities; and throughout the 1930s, with Paris as a node, it appeared as an artistic and cultural movement on every continent due to the applicability of its revolutionary ideals and artistic practices to a variety of political and cultural circumstances. As a global movement it is often measured against, or understood within, the evolving thinking and artistic strategies of Parisian Surrealism. Recent studies have called attention to the culturally specific practices that constitute Surrealism as a global movement, drawing attention to more complex narratives within a multitude of manifestations and activities, challenging the canonical notion of Parisian Surrealism.
What were the specific entanglements of Surrealism and Scandinavia?  For example, in a neglected passage of the First Manifesto of Surrealism (1924), André Breton paid homage to Knut Hamsun. Quoting at length from his novel Hunger (1890), Breton attributed the notion of automatic delirium to the Norwegian author, thus championing his prose as a quintessential precursor to Surrealism. In 1894 August Strindberg, whom Breton inArcane 17 (1944) proclaimed to belong to a lineage of prominent revolutionary thinkers, published an essay in the Parisian magazine La revue des revues, declaring the need for a new art through the application of chance in artistic creation. In 1934, Vilhelm Bjerke-Petersen declared the need for a Surrealist revolution in Scandinavia, and a number of artists joined the movement, organizing talks and exhibitions, publishing books and periodicals as well as adapting Surrealist strategies into their own practices.
This conference seeks to invigorate these intersections, and to ponder how Scandinavia has been surrealist and vice versa. We wish to probe historical, aesthetic, formal and cultural discourses, – French and Scandinavian, or of other origin for that matter – which may shed light on the productive intersection of Surrealism and Scandinavia. We hope to complicate the traditional historical narrative of "Scandinavian Surrealism" and to re-open and expand the question of Surrealism's broader relevance to art and culture in and of Scandinavia.
Papers are invited that consider the visual arts, cinema, literature, theater and performance, and common cultural sites; and that examine individual practices, networks, sites of diffusion, theory, ideology, patronage, genealogy, achronicity and legacy.
Proposals for this conference must include (in English)
a) an abstract of maximum 300 words summarizing your argument;
b) your academic resume; and
c) your full contact information including email.
Papers will be 20 minutes in length and will be followed by discussion.
Proposals should be sent to both pberman@wellesley.edu and   oystein.sjastad@hf.uio.no by 15 May 2018.
You will be notified by 10 June 2018 of your acceptance.
This is the eighth conference organized and sponsored by the Munch, Modernism, and Modernity Research Group at the University of Oslo, the Munch Museum, and the National Museum of Art, Architecture and Design in Oslo.
The selection committee consists of Mai Britt Guleng and Øystein Ustvedt of the National Museum; Ute Kuhlemann Falck and Jon-Ove Steihaug of the Munch Museum; Øivind Storm Bjerke and Øystein Sjåstad of the University of Oslo; and Patricia Berman of Wellesley College (US).
For questions, please contact oystein.sjastad@hf.uio.no
---
CFP: Arrival Cities: Migrating Artists and New Metropolitan Topographies
Munich, 30 November – 1 December 2018
Deadline: 15 April 2018
Arrival Cities: Migrating Artists and New Metropolitan Topographies
Focusing on the intersections of exile, artistic practice and urban space, this international conference will bring together researchers committed to revising the historiography of 'modern' art. Part of the ERC research project Relocating Modernism: Global Metropolises, Modern Art and Exile (METROMOD), it will address metropolitan areas that were settled by migrant artists in the first half of the 20th century. These so-called "arrival cities" (Doug Saunders, 2011), were hubs of artistic activities and transcultural contact zones where ideas circulated, collaborations emerged and concepts developed. Taking cities as a starting point, this conference will explore how urban topographies and artistic landscapes were modified by exiled artists re-establishing their practices in metropolises across the world. It will address questions such as: How did the migration of artists to different urban spaces impact their work and the historiography of art? How did the urban environments in which the artists moved and worked affect professional negotiations as well as cultural and linguistic exchange?
While papers addressing METROMOD's six focus cities—Bombay (now Mumbai) Buenos Aires, Istanbul, London, New York and Shanghai—are welcome, we also encourage contributions that expand the project's geographical reach and explore diverse urbanities. Similarly, while METROMOD studies European exile, we are also interested in cases of exile and migration from other geographic areas that demonstrate connections with developing artistic concepts of 'modernism'. We invite contributions that consider mobilities and trajectories, neighbourhoods and networks, social spaces and artscapes, as well as infrastructures and artistic practices. Neighbourhoods such as Belgrano in Buenos Aires, Hampstead in London, or Washington Heights in New York, which became home to a large number of migrants, could be examined in relation to how they supported segregation, exchange and inclusion. How accessible were these areas in terms of public transit? What institutions and social spaces did they offer? Did the foreign artists create their own informal gallery structures, or rely on existing venues? While authors should direct their studies toward the first half of the 20th century, papers dealing with methodological issues and comparative questions can address a longer period.
"Arrival Cities: Migrating Artists and New Metropolitan Topographies" aims to encourage the discussion between international scholars from different research fields, such as Exile Studies, Art History, History of Sociology, Architectural History, Architecture and Urban Studies. We invite empirically grounded papers on a range of topics that will contribute to expanding the historiography of modern art, urbanism and architecture. Extended versions of selected presentations will be published in an edited volume in late 2019. Contributions for the book must be submitted in complete form by 1 March,2019.
Proposals in English of up to 300 words along with a half-page CV should be submitted in one document (pdf) to laura.karp.lugo@kunstgeschichte.uni-muenchen.de by 15 April 2018. Accommodation and return travel costs within Europe, and a significant portion of return flights for overseas participants will be covered.
The conference, which will be held in English, is convened by the METROMOD research team: Burcu Dogramaci, Laura Karp Lugo, Rachel Lee, and Helene Roth.
For more information about METROMOD, please consult the LMU website: http://www.kunstgeschichte.uni-muenchen.de/forschung/erc-projekt_-metromod/index.html
---
RETHINKING KIRCHNER. AN INTERDISCIPLINARY APPROACH, 28 June – 1 July 2018, Davos Switzerland
This is the first international and interdisciplinary conference on the work and life of Ernst Ludwig Kirchner. We aim to bring together the various international clusters of Kirchner research.
The conference was conceived as a prelude to the retrospective exhibition on Ernst Ludwig Kirchner at the Bundeskunsthalle in Bonn, Germany. Opening on 15 November 2018 this exhibition entitled Ernst Ludwig Kirchner: Imaginary Travels will present more than 180 artworks and takes the motif of 'the search' as its starting point. The exhibition follows the stages of Kirchner's life and the artistic developments implied. It seeks to demonstrate how Kirchner, through the synthesis of different non- Western artistic influences, achieved a blend of art, life and work which materialised itself within his oeuvre as exotic Gesamtkunstwerk. The exhibition is curated by Katharina Beisiegel (Art Centre Basel) in cooperation with Dr. Thorsten Sadowsky (Kirchner Museum Davos).
Call for Papers:
We invite scholars, experts and interested parties to participate in the conference and visit Kirchner's chosen home in Davos. On the 18th of June we commemorate the 80th anniversary of Kirchner's death. The conference takes this occasion to revisit previous assumptions on Kirchner's work. New approaches to the Kirchner discourse will be presented and new research introduced. Topics from the exhibition as well as from other fields of current research interest will be discussed by leading scholars. By deliberately opening the conference to many academic disciplines we aim to open the discussion on Kirchner and welcome new insights and theses.
Paper submission
We invite proposals for 30-minute presentations (20 minutes presentation and 10 minutes for discussion) from various disciplines such as: art history and theory, visual sociology, anthropology, museology, conservation, philosophy, ethnography, gender studies, cultural studies, medicine, psychology, literature, fine arts and others.Your abstract must clearly explain the topic and theses of your presentation, in no more than 3500 characters / 500 words. The language of the Kirchner conference is English. Please submit your abstract as well as a short résumé no later than 2 May 2018. Paper submission is possible on the conference website www.kirchner2018.ch.
Submitted proposals will be reviewed by the conference organizing committee and speakers will be notified of the acceptance of their proposals by 20 May 2018. Abstracts will be selected for publishing in the conference proceedings.
Travel Grants for Students and PhD Candidates
Students and PhD candidates may apply for a grant to help cover expenses associated with travel and accommodation. The organizers offer two kinds of grants:
20 travel grants for European applicants of CHF 500
8 travel grants for non-European applicants of CHF 1000To apply for a travel grant, candidates are required to write a letter of motivation, highlighting their special interest in the work and life of Ernst Ludwig Kirchner, as well as submit a résumé and a verification of their status (certificate of study or certificate of PhD candidature).Deadline for applications is February 19, 2018.The conference committee will select the stipendiaries. Recipients of the scholarships will be notified before March 6, 2018.Please submit your application to info@kirchner2018.chOrganizersThe conference is hosted by the Kirchner Museum Davos, Switzerland, in cooperation with the Art Centre Basel, Switzerland and the University of Constance, Germany.

For further information please visit the conference website www.kirchner2018.ch.
---
University of Copenhagen, NORDIK conference, October 25 – 27, 2018
Deadline: Mar 23, 2018
NORDIK conference 2018: No title
Session: "Futures from the Past? Nordic Exhibition Histories"
Session convenors:
Anne Gregersen / Postdoc, University of Copenhagen and J.F. Willumsens Museum, annegregersen@hum.ku.dk
Kristian Handberg / University of Copenhagen and Louisiana Museum of Modern Art, handberg@hum.ku.dk
Michael Kjær / Postdoc, University of Copenhagen and Vejle Kunstmuseum, michaelk@hum.ku.dk
These years we witness an increasing interest in exhibition history. As an object of research and even re-enactment, the exhibition can be seen as a prism comprising various elements, e.g. the work of art, the curatorial presentation and the institutional and sociocultural context. The exhibition often marks the first point of contact between art(work) and audience. Particularly during the second half of the 20th century it has been constructed and understood as an art(ificial) event in itself and has often become a spectacular showroom and laboratory for the present, expressing the contemporary condition and creating models for the future.
While exhibition histories flourish as an international trend, there is still a lack of research concerning Nordic exhibitions and how they influenced and shaped the understanding of the past as well as the contemporary. Which exhibitions stand out as important today and how do we methodologically go about inscribing these in the exhibition history(ies) of the Northern countries?
Papers can consider questions such as:
How have exhibitions in the Nordic countries been performing national identities, contributed to the celebrated Scandinavian modern(ism) or participated in forming alternative models such as the New Institutionalism?
How has exhibition making in the Nordic countries interacted with an international scene?
Who have been the main figures and key institutions in Nordic exhibition making since the late 19th century?
What "futures from the past" might appear when developing an exhibition history of the Nordic countries?
Please submit your proposal via a form on the conference website, http://nordik2018.org/, where you will need to fill in personal information, an abstract no more than 1800 characters, a brief c.v. of no more than 360 characters, and full contact information by March 23 2018, the latest.
---
CAA-Getty International Program
Ongoing
Research Forum for German Visual Culture (RFGVC)
The Research Forum for German Visual Culture (RFGVC) is a network organisation that exists under the auspices of the Visual Arts Research Institute, Edinburgh (VARIE) based at the University of Edinburgh, and involving VARIE consortium partners – Edinburgh College of Art, the National Galleries of Scotland, National Museums Scotland, National Library of Scotland, University of Glasgow, and the University of St Andrews, as well as other partner institutions in the UK and abroad.
The RFGVC is inter- and multi- disciplinary, inter-school, inter-institutional, and international in orientation. The scope of research interest encompasses Germany, Austria, and Switzerland, and while the central focus is likely to be on modern and contemporary visual culture, the forum does not exclude coverage of earlier periods.
In the first instance, the forum is designed to cohere and draw upon the considerable expertise and research networks of Germanists based in Scottish academic and art institutions, and to create various opportunities for knowledge transfer. Beyond this goal, it is intended as a key research exchange point encouraging Anglo-American-German relations within a matrix of international research institutions, centres, associations, and societies.
The RFGVC will encourage contact between British, American, and German art historians and curators, fostering and contributing to the development of national and international collaborative, cross-disciplinary and cross-cultural research by means of seminars, conferences, colloquia, and lectures. In due course, the RFGVC will also develop an active programme of film screenings and other events.
For information about the forum, and for details about forum events, visit the RFGVC website at http://rfgvc.tumblr.com/ 
---
The Research Center "Humanities, Modernity, Globalization" at Jacobs University in Bremen, Germany invites applications for Postdoctoral Fellowships in the Humanities
The position allows for independent research, but the successful applicant will be expected to contribute to the center's research agenda; be involved in ongoing research initiatives; assist in project management, fund raising, and third-party funding applications. In addition, s/he will teach one course per semester, either a seminar related to topics of his/her expertise and/or an introductory course.
The research center is particularly interested in applicants whose scholarship focuses on contemporary issues, intercultural concepts, and global perspectives in fields such as art history, literature, cultural history, religious studies, media studies, anthropology, and philosophy. For further information regarding the research center, visit our website: http://www.jacobs-university.de/hmg
Successful applicants will hold a Ph.D. degree or equivalent in a humanities discipline. S/he will be responsible, self-motivated, and enjoy working in an international academic environment. In addition to excellent writing and presentation skills, organization and management skills are essential. Proven experience with project management and/or the acquisition of third party funds will be considered a definite plus. Fluency in English is a must, knowledge of other languages in as much as it is required by the candidate´s research interests. Candidates who do not speak German are encouraged to take part in the German courses offered by Jacobs University. Experience with ehumanities is especially welcome.
Jacobs University is a private, international, English-language University in Northern Germany. It is an equal opportunity employer and is certified "Family Friendly" by the Hertie Foundation. For further information see www.jacobs-university.de
Please sent your application as one PDF document to hmg@jacobs-university.de and include the following items:
Letter of application

Curriculum Vitae with list of publications

Names and contact information of three references

A short description of three courses the candidate could teach, with indication of whether the course would be taught at an introductory or advanced level

)
In addition to the PDF application, we ask you to provide us with electronic copies of two published articles or book chapters.
All correspondence should be addressed to:
Prof. Dr. Isabel Wünsche
Research Center "Humanities, Modernity, Globalization"
School of Humanities and Social Sciences
Jacobs University gGmbH
Campus Ring 1, Research IV
28759 Bremen
Germany
---
Call for Manuscript Proposals: German History in Context
Camden House is pleased to launch a new series in German history entitled GERMAN HISTORY IN CONTEXT. We especially encourage submissions of monographs and edited collections on any aspect of post-1945 cultural, political, and social history. Investigations of the Third Reich, the Weimar Republic, and Imperial Germany are also welcomed. Of particular interest to the series editors are studies that explore their given historical topic in a wider perspective: for instance, by comparing cultural developments in East and West Germany; by seeking to understand developments in Germany in a transnational or global context; or by analyzing the degree to which events in postwar Germany were shaped by the legacy of earlier eras. All manuscripts will be peer reviewed and, if accepted for publication, copyedited and produced in line with the highest standards in academic publishing.
Series editor is BILL NIVEN, Professor of History at the Nottingham Trent University, UK.
Members of the editorial advisory board are Professor Stefan Berger of the University of Bochum, Professor Atina Grossmann of The Cooper Union, New York, and Professor Andrew Port of Wayne State University.
Proposal forms in both Word and pdf formats are found at: http://www.camden-house.com/authors_proposalform_camden.asp
Our preference is for the Word form, sent as an email attachment to Camden House Editorial Director Jim Walker at jwalker8751@charter.net.
CAMDEN HOUSE, an imprint of BOYDELL & BREWER
www.camden-house.com
---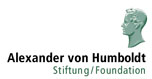 The Alexander von Humboldt Foundation, "promote[s] academic cooperation between excellent scientists and scholars from abroad and from Germany."

The German Academic Exchange Service (DAAD) is the largest funding organisation in the world supporting the international exchange of students and scholars. Since it was founded in 1925, more than 1.5 million scholars in Germany and abroad have received DAAD funding. It is a registered association and its members are German institutions of higher education and student bodies.

The Gerda Henkel Foundation was established in 1976 by Lisa Maskell (1914 – 1998) in memory of her mother Gerda Henkel. Headquartered in Düsseldorf, the Gerda Henkel Foundation is a charitable organisation under private law that is independent of today's Henkel Group. The Foundation supports national and international academic projects in the following subjects: Archaeology, History, Historical Islamic Studies, Art History, History of Law, and Pre- and Protohistory. The Foundation is active both inside and outside Germany.