---
Call For Papers
---
106th College Art Association Annual Conference Los Angeles, February
21 – 24, 2018
Deadline: Aug 14, 2017
Session sponsored by the Historians of German, Scandinavian, and Central European Art (HGSCEA)
Critical Race Art Histories in Germany, Scandinavia, and Central Europe
Chair: Allison Morehead, Queen's University, morehead@queensu.ca
Critical race theory, which entered art history through postcolonial analyses of representations of black bodies, has remained relatively peripheral to art historical studies of Germany, Scandinavia, and Central Europe, whose colonial histories differ from those of countries such as Britain, France, and the United States. At the same time, art historical examinations of white supremacy in the Nazi period are frequently sectioned off from larger histories of claims to white superiority and privilege. Centering critical race theory in the art histories of Germany, Scandinavia, and Central Europe, this panel will consider representations of race in the broadest of terms — including "white makings of whiteness," in the words of Richard Dyer. We invite papers that together will explore the imagination and construction of a spectrum of racial and ethnic identities, as well as marginalization and privilege, in and through German, Scandinavian, and Central European art, architecture, and visual culture in any period. How have bodies been racialized through representation, and how might representations of spaces, places, and land — the rural or wilderness vs. the urban, for instance — also be critically analyzed in terms of race? Priority will be given to papers that consider the intersections of race with other forms of subjectivity and identity.
Please send 250-word proposals, a completed session participation proposal form, and a short academic CV to Allison Morehead (morehead@queensu.ca) by 14 August 2017. Please consult the guidelines at the end of the CAA Call for Participation (http://www.collegeart.org/pdf/call-for-participation.pdf) for further details.
---
Dada Futures: Circulations, Replicants, Surrogates, Participants
The University of Iowa
Iowa City, IA
February 16-17, 2018
The 1978 University of Iowa symposium on Dada was the first major conference on the subject to be held in North America, and the first anywhere to integrate literature and the performing arts in the study of a movement then associated almost exclusively with the visual arts. The conference introduced new interdisciplinary methods and advanced the study of the avant-garde in several fields. Equally transformative was Iowa's establishment in 1979 of the International Dada Archive, which would go on to become one of the world's first digitally accessible repositories of avant-garde artifacts.
In February 2018, the University of Iowa celebrates the four-decade history of Dada on campus with a two-day symposium on Dada Futures, held in tandem with an exhibition at the University of Iowa Museum of Art. We seek to highlight how museums, libraries, universities, and the general public have shaped our understanding of avant-garde movements. Through a hybrid format of keynote addresses, themed panels, film screenings, and group discussions held on campus and in downtown Iowa City, this meeting considers the power of interdisciplinary art and research evident in our past, and aims to develop the practices that will sustain its future on campus and beyond.
We invite participants to consider how different modes of presentation and interpretation can enliven or petrify the radical dissent that often motivates avant-garde practice. How might various forms of engagement with these practices and works activate the past, and also transform the present – as all vanguards intend to do? We further encourage participants to take up theoretical and technical conversations on the documentation and preservation of avant-garde art (especially time-based arts); on the conservation of works made using ephemeral or residual media (tape, early film and video, etc.); and on the promise and pitfalls of digital surrogacy. The symposium will conclude, as did the 1978 conference, with an evening of live performance.
We invite 250-word abstracts for talks on the following subjects:
Dada temporalities
Dada genders
Dada's disciplinary histories
the near-simultaneous emergence of Dada/avant-garde studies and African art history at the University of Iowa
Dada archives as interfaces
Avant-garde infrastructures
sustainable models for supporting avant-garde activities, pedagogies, and repositories
Please send abstracts to jennifer-buckley@uiowa.edu by 1 October 2017.
---
CFP: Collage, Montage, Assemblage: Collected and Composite Forms, 1700-Present
(University of Edinburgh, 18-19 April 2018)
Deadline for abstracts: 1 December 2017
This two-day multidisciplinary conference will explore the medium of collage across an unprecedentedly broad chronological range, considering its production and consumption over a period of more than three hundred years. While research on paper collage plays a key role in histories of modern art, particularly of the 1920s and 1930s, its longer history and diverse range of manifestations are often overlooked within art historical scholarship. Though important work is being done on collage at both the level of the individual work and the medium more broadly, this has often overlooked collage's multitudinous forms and assorted temporal variants. This conference accordingly aims to tackle this oversight by thinking about collage across history, medium, and discipline. Employing an inclusive definition of the term, the conference invites papers discussing a variety of material, literary, and musical forms of collage, including traditional papier collé alongside practices such as writing, making music and commonplacing, and the production of composite objects such as grangerized texts, decoupage, quilts, shellwork, scrapbooks, assemblage, and photomontage.
In so doing, the conference will situate histories of modernist collage in relation to a much broader range of cultural practices, allowing for productive parallels to be drawn between the cultural productions of periods that are often subject to rigid chronological divisions. Reciprocally, the conference will encourage a consideration of collage made in the eighteenth and nineteenth centuries against key concepts and methodologies from the study of modernism and postmodernism, such as the objet trouvé or assemblage. From papier collé to the digital age, the conference will highlight collage's rich history and crucial role in cultural production over the last three hundred years.
We invite contributions from scholars working in the fields of art history, history, music, material culture studies, and literature. We also welcome and encourage papers from practitioners working in any medium whose practice is influenced by collage, assemblage, and/or montage. Potential topics could include, but are not limited to:
• Collage as medium
• Collage, assemblage, montage: terminologies and categories
• Defining/redefining collage
• Making/viewing collage
• Collage and identity
• Collage and intention: chance, agency, intentionality
• Collage and the modern/pre-modern/postmodern
• Collage in art historical writing/literary criticism
• Object biographies
• Collage as political tool
• Collage in space
• Collage in the digital age
• Collage and collaboration
• Processes: collecting, collating, compiling, combining
• Collage in/as music
• Writing/reading collage
• Collage and geography
Please send abstracts of no more than 300 words, and biographies of no more than 100 words, to Cole Collins and Freya Gowrley at collage.assemblage.montage@gmail.com by 1 December 2017.

The conference is supported by Edinburgh College of Art's Dada and Surrealist Research Group with the University of Edinburgh's Institute for Advance Studies in the Humanities.
For further information, please contact the above email address; check out our website at https://collagemontageassemblage.wordpress.com; or follow us on Twitter for updates @Collage_Conf.
---
CAA-Getty International Program
---
Call For Papers
---
The organizers of the international conference State (Re)construction and Art in Central and Eastern Europe 1918-2018 would like to invite you to respond the Call for Papers attached below and to consider active participation in an interdisciplinary debate devoted to identity idioms and models, to be held in November 2018 at the Royal Castle in Warsaw. Due Sept. 1
---
CfP: Russian Art on the Rise
5th Graduate Workshop of the Russian Art & Culture Group
Berlin, September 22–23, 2017
Working languages: English and German  |  Arbeitssprachen: Englisch und Deutsch
Deadline for submission: May 15, 2017
The fifth graduateth and early 20th centuries by its contemporaries, positioning it in the cultural discourses of the period that ranged from national appreciation to scientific approaches. Thanks to the collaboration of Jacobs University Bremen and Freie Universität Berlin, the workshop will take place in Berlin for the first time.
The workshop will examine the development of Russian art during the period from 1870 to the 1920s. Questioning the self-imposed requirements for their creative work, artistic movements such as the Peredvizhniki and Mir iskusstva addressed subjects specific to Russian culture. The artists not only strove to capture a Russian cultural identity in their works but utilized folk art and crafts to establish a specific Russian style.
Modernist artistic styles of western European origin, e.g. French impressionism, were well received by Russian artists. Furthermore, the Russian avant-garde proclaimed a pure form of painting free from historical or literary context and the forms of nature. In this process, new academies were created, their aim was to establish a scientific approach to art and to research various artistic principles in interdisciplinary laboratories.
Papers might explore the following topics:
–        artistic colonies of the late 19th century
–        artistic movements (e.g. the Peredvizhniki, Mir iskusstva, etc.), their aims and programs
–        the Russian style in art and architecture
–        the impact of European styles on Russian art (e.g. impressionism, expressionism, cubism, etc.)
–        the establishment of artistic academies (e.g. VChUTEMAS, GAChN/RAChN etc.), their aims, ideals and programs
–        suprematism and non-objective art: polemics and discourse
The workshop wishes to broaden the research on the aforementioned subjects and to stimulate new discourses and perspectives. We invite doctoral students, postgraduate researchers, and established academics to submit proposals, in German or English, for 30-minute presentations. Please, send an abstract of no more than 500 words along with a short biographical note by May 15, 2017, to: RACG-berlin2017@web.de
For further questions, please do not hesitate to contact the organizers using the email address above. You will receive notification of the panel decision by June 8, 2017.
Please understand that travel expanses cannot be reimbursed by the organizers.
Initial idea and organization: Prof. Dr. Isabel Wünsche, Jacobs University Bremen; Prof. Dr. Werner Busch, Freie Universität Berlin; Ludmila Piters-Hofmann and Viktoria Schindler
---
Tweezers and Squeezers: Methodological Approaches and Research Methods in Art, Design and Architecture
Third Nida Doctoral School intensive course for DA and PhD students in art, design, architecture, humanities and the social sciences
21-26 August 2017
Nida Art Colony of Vilnius Academy of Arts, Lithuania
Application deadline: 31 March 2017
The third Nida Doctoral School (NDS) will bring together a multidisciplinary group of practice and theory-based doctoral candidates researching different topics in the context of the visual and performing arts, design and architecture, sharing the common goal of completing a doctoral degree, to discuss and develop the methodological framework of their research projects. NDS will provide a platform for dialogue and the exchange of ideas, as well as a space for sharing feedback and peer support. The aim of NDS 2017 is to focus on research methods and on the development of methodological skills and approaches, and to provide critical feedback from distinguished international tutors.
Finding suitable methods and framing the methodological approach is one of the biggest sources of anxiety and uncertainty for doctoral researchers, especially practice-based, when developing and implementing a research plan.Could I treat my art or design practice as the main method? How should I write about my methodology? Or, as Henk Slager calls it, 'methodicy'*? How should I safeguard myself and my audience from methodological excess? Does my methodological approach help or limit me in doing my research? When should I think about it: when starting or when concluding my research and thesis? What is the relationship between theory and practice in my research, and which philosophical/theoretical school should I refer to in order to base my argument?
http://nidacolony.lt/en/nida-doctoral-school/methodological-approaches-2017
---
Visual and Material Culture Exchange Across the Baltic Sea Region, 1772-1918
Tallinn, Estonia
2-5 November 2017 
Borders and identity are currently issues of intense public debate. This conference seeks to explore the complex relationships among individuals, nations, identities, and factors creative, economic, political, and social in the Baltic Sea Region during the turbulent era 1772-1918. Twentieth-century history has resulted in our thinking of this region in a fragmented way despite the linkage among the ten nations bordering the Baltic Sea through cultural and linguistic ties, political/religious alliances and conflicts, and trade routes. We invite papers addressing all aspects of this complex web of relationships in theory and practice, microcosmic and macrocosmic. Topics might include: artists' colonies, exhibitions, collaborations, exile and exploration, reception and performance, and identity.
Proposals for this conference should include (in English):
a) abstract of maximum 150 words summarizing your argument,
b) academic resume, and
c) full contact information, including e-mail.
Send to Michelle Facos (mfacos@indiana.edu) and Bart Pushaw (bcpushaw@gmail.com) by 15 May. Notification of acceptance will be by 15 June.
Join us for our first conference in Greifswald, Germany 15-18 June 2017. Keynote speakers are: Michael North (University of Greifswald), Thor Mednick (University of Toledo, OH), and Tiina Abel (Estonian Academy of Arts, Tallin).
---
Ongoing
Research Forum for German Visual Culture (RFGVC)
The Research Forum for German Visual Culture (RFGVC) is a network organisation that exists under the auspices of the Visual Arts Research Institute, Edinburgh (VARIE) based at the University of Edinburgh, and involving VARIE consortium partners – Edinburgh College of Art, the National Galleries of Scotland, National Museums Scotland, National Library of Scotland, University of Glasgow, and the University of St Andrews, as well as other partner institutions in the UK and abroad.
The RFGVC is inter- and multi- disciplinary, inter-school, inter-institutional, and international in orientation. The scope of research interest encompasses Germany, Austria, and Switzerland, and while the central focus is likely to be on modern and contemporary visual culture, the forum does not exclude coverage of earlier periods.
In the first instance, the forum is designed to cohere and draw upon the considerable expertise and research networks of Germanists based in Scottish academic and art institutions, and to create various opportunities for knowledge transfer. Beyond this goal, it is intended as a key research exchange point encouraging Anglo-American-German relations within a matrix of international research institutions, centres, associations, and societies.
The RFGVC will encourage contact between British, American, and German art historians and curators, fostering and contributing to the development of national and international collaborative, cross-disciplinary and cross-cultural research by means of seminars, conferences, colloquia, and lectures. In due course, the RFGVC will also develop an active programme of film screenings and other events.
For information about the forum, and for details about forum events, visit the RFGVC website at http://rfgvc.tumblr.com/ 
---
The Research Center "Humanities, Modernity, Globalization" at Jacobs University in Bremen, Germany invites applications for Postdoctoral Fellowships in the Humanities
The position allows for independent research, but the successful applicant will be expected to contribute to the center's research agenda; be involved in ongoing research initiatives; assist in project management, fund raising, and third-party funding applications. In addition, s/he will teach one course per semester, either a seminar related to topics of his/her expertise and/or an introductory course.
The research center is particularly interested in applicants whose scholarship focuses on contemporary issues, intercultural concepts, and global perspectives in fields such as art history, literature, cultural history, religious studies, media studies, anthropology, and philosophy. For further information regarding the research center, visit our website: http://www.jacobs-university.de/hmg
Successful applicants will hold a Ph.D. degree or equivalent in a humanities discipline. S/he will be responsible, self-motivated, and enjoy working in an international academic environment. In addition to excellent writing and presentation skills, organization and management skills are essential. Proven experience with project management and/or the acquisition of third party funds will be considered a definite plus. Fluency in English is a must, knowledge of other languages in as much as it is required by the candidate´s research interests. Candidates who do not speak German are encouraged to take part in the German courses offered by Jacobs University. Experience with ehumanities is especially welcome.
Jacobs University is a private, international, English-language University in Northern Germany. It is an equal opportunity employer and is certified "Family Friendly" by the Hertie Foundation. For further information see www.jacobs-university.de
Please sent your application as one PDF document to hmg@jacobs-university.de and include the following items:
Letter of application

Curriculum Vitae with list of publications

Names and contact information of three references

A short description of three courses the candidate could teach, with indication of whether the course would be taught at an introductory or advanced level

)
In addition to the PDF application, we ask you to provide us with electronic copies of two published articles or book chapters.
All correspondence should be addressed to:
Prof. Dr. Isabel Wünsche
Research Center "Humanities, Modernity, Globalization"
School of Humanities and Social Sciences
Jacobs University gGmbH
Campus Ring 1, Research IV
28759 Bremen
Germany
---
Call for Manuscript Proposals: German History in Context
Camden House is pleased to launch a new series in German history entitled GERMAN HISTORY IN CONTEXT. We especially encourage submissions of monographs and edited collections on any aspect of post-1945 cultural, political, and social history. Investigations of the Third Reich, the Weimar Republic, and Imperial Germany are also welcomed. Of particular interest to the series editors are studies that explore their given historical topic in a wider perspective: for instance, by comparing cultural developments in East and West Germany; by seeking to understand developments in Germany in a transnational or global context; or by analyzing the degree to which events in postwar Germany were shaped by the legacy of earlier eras. All manuscripts will be peer reviewed and, if accepted for publication, copyedited and produced in line with the highest standards in academic publishing.
Series editor is BILL NIVEN, Professor of History at the Nottingham Trent University, UK.
Members of the editorial advisory board are Professor Stefan Berger of the University of Bochum, Professor Atina Grossmann of The Cooper Union, New York, and Professor Andrew Port of Wayne State University.
Proposal forms in both Word and pdf formats are found at: http://www.camden-house.com/authors_proposalform_camden.asp
Our preference is for the Word form, sent as an email attachment to Camden House Editorial Director Jim Walker at jwalker8751@charter.net.
CAMDEN HOUSE, an imprint of BOYDELL & BREWER
www.camden-house.com
---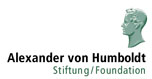 The Alexander von Humboldt Foundation, "promote[s] academic cooperation between excellent scientists and scholars from abroad and from Germany."

The German Academic Exchange Service (DAAD) is the largest funding organisation in the world supporting the international exchange of students and scholars. Since it was founded in 1925, more than 1.5 million scholars in Germany and abroad have received DAAD funding. It is a registered association and its members are German institutions of higher education and student bodies.

The Gerda Henkel Foundation was established in 1976 by Lisa Maskell (1914 – 1998) in memory of her mother Gerda Henkel. Headquartered in Düsseldorf, the Gerda Henkel Foundation is a charitable organisation under private law that is independent of today's Henkel Group. The Foundation supports national and international academic projects in the following subjects: Archaeology, History, Historical Islamic Studies, Art History, History of Law, and Pre- and Protohistory. The Foundation is active both inside and outside Germany.