---
Call for Applications
 NEH Summer Institute | June 17-July 14, 2018
 Culture in the Cold War:
East German Art, Music, and Film
This four-week NEH Summer Institute for College and University Teachers will explore the role of the visual arts, music and film in socialist modernity. Selected topics—such as censorship and artistic freedom, the role of the state and surveillance, and race and gender in art and politics—present a compelling historical perspective on issues being raised in classrooms today. Held at UMass Amherst, the inter-disciplinary program will break new ground in the study of culture during the Cold War, applying a sustained examination of the role of arts and artists to the case of East Germany. (NB: German language skills are not required.)
At the Institute, participants will:
Focus on learning and teaching about culture in the Cold War in dynamic seminar discussions
Compare canonical and new approaches in art history, musicology, and German and film studies
Critically assess a wide selection of primary and secondary materials for teaching
Build lasting communities of inquiry and develop future projects
Participants will comprise a robust mix of college and university teachers in multiple disciplines, including film studies, art history, musicology, German studies, history, performance studies, and library, museum and archival studies. Contingent faculty, independent scholars and advanced graduate students are welcome to apply, as are professionals working in cultural institutions and libraries.
The application deadline for NEH summer programs is March 1, 2018. Participants receive a stipend of $3,300 to help cover costs, and must be US citizens or have resided in the U.S. since March 1, 2015. Please see our websitefor more information: cultureinthecoldwar.com/how-to-apply
For questions, please email us at   coldwarculture@german.umass.edu
---
Call For Papers
---
RETHINKING KIRCHNER. AN INTERDISCIPLINARY APPROACH, 28 June – 1 July 2018, Davos Switzerland
This is the first international and interdisciplinary conference on the work and life of Ernst Ludwig Kirchner. We aim to bring together the various international clusters of Kirchner research.
The conference was conceived as a prelude to the retrospective exhibition on Ernst Ludwig Kirchner at the Bundeskunsthalle in Bonn, Germany. Opening on 15 November 2018 this exhibition entitled Ernst Ludwig Kirchner: Imaginary Travels will present more than 180 artworks and takes the motif of 'the search' as its starting point. The exhibition follows the stages of Kirchner's life and the artistic developments implied. It seeks to demonstrate how Kirchner, through the synthesis of different non- Western artistic influences, achieved a blend of art, life and work which materialised itself within his oeuvre as exotic Gesamtkunstwerk. The exhibition is curated by Katharina Beisiegel (Art Centre Basel) in cooperation with Dr. Thorsten Sadowsky (Kirchner Museum Davos).
Call for Papers:
We invite scholars, experts and interested parties to participate in the conference and visit Kirchner's chosen home in Davos. On the 18th of June we commemorate the 80th anniversary of Kirchner's death. The conference takes this occasion to revisit previous assumptions on Kirchner's work. New approaches to the Kirchner discourse will be presented and new research introduced. Topics from the exhibition as well as from other fields of current research interest will be discussed by leading scholars. By deliberately opening the conference to many academic disciplines we aim to open the discussion on Kirchner and welcome new insights and theses.
Paper submission
We invite proposals for 30-minute presentations (20 minutes presentation and 10 minutes for discussion) from various disciplines such as: art history and theory, visual sociology, anthropology, museology, conservation, philosophy, ethnography, gender studies, cultural studies, medicine, psychology, literature, fine arts and others.

Your abstract must clearly explain the topic and theses of your presentation, in no more than 3500 characters / 500 words. The language of the Kirchner conference is English. Please submit your abstract as well as a short résumé no later than 2 May 2018. Paper submission is possible on the conference website www.kirchner2018.ch.
Submitted proposals will be reviewed by the conference organizing committee and speakers will be notified of the acceptance of their proposals by 20 May 2018. Abstracts will be selected for publishing in the conference proceedings.
Travel Grants for Students and PhD Candidates
Students and PhD candidates may apply for a grant to help cover expenses associated with travel and accommodation. The organizers offer two kinds of grants:
20 travel grants for European applicants of CHF 500
8 travel grants for non-European applicants of CHF 1000To apply for a travel grant, candidates are required to write a letter of motivation, highlighting their special interest in the work and life of Ernst Ludwig Kirchner, as well as submit a résumé and a verification of their status (certificate of study or certificate of PhD candidature).

Deadline for applications is February 19, 2018.

The conference committee will select the stipendiaries. Recipients of the scholarships will be notified before March 6, 2018.

Please submit your application to info@kirchner2018.ch

Organizers

The conference is hosted by the Kirchner Museum Davos, Switzerland, in cooperation with the Art Centre Basel, Switzerland and the University of Constance, Germany.

For further information please visit the conference website www.kirchner2018.ch.
---
Call for Papers: GSA 2018 – Authenticity and Artifice in German Visual Culture
For the 2018 Annual Conference of the German Studies Association (September 27th – September 30th in Pittsburgh, PA), the Visual Culture Network invites paper proposals on the role of authenticity and artifice in German visual culture.
Within contemporary media culture, news and knowledge are regularly contested and summarily dismissed as "fake;" claims of "post-truth" destabilize the status of the truthful, the factual, and the authentic. But visual culture's relationship to truth claims has a rich and tortured history. In the Early Modern period, popular broadsheets circulated news about miraculous events and monstrous births. 19th century photographers anticipated Photoshop by adding supernatural or credulity-straining visual effects to positives and negatives. And even before Walter Benjamin's famous essay on mechanical reproducibility, art historians in the 1920s were debating the status of originals versus reproductions.
How, from contemporary perspectives, might we re-evaluate historical representations of the authentic, the artificial, the truthful, and the fake in German visual culture across the centuries? Are there meaningful differences between the purposeful production of misinformation and willful disregard of facts? How do certain media, forms of representation, and aesthetic strategies anchor and undermine truth claims?
Through a limited number of linked panels at the 2018 Annual Conference of the German Studies Association, the Visual Culture Network seeks contributions that explore these and other questions related to conceptions of artifice and authenticity in visual representation. We welcome proposals from across different media, genres, and historical periods of German-speaking visual culture – from medieval to contemporary, portraiture to photography, and from film to digital culture.
Please submit brief proposals of approximately 500 words to Heather Mathews (hmathews(at)plu.edu) and Daniel H. Magilow (dmagilow(at)utk.edu) by January 29th, 2018. Selected participants will be notified by February 5th.
---
Call for Papers sponsored by the GDR and Socialisms Network for the 42nd Annual Conference of the German Studies Association, Pittsburgh, Pennsylvania, September 27-30, 2018.
Deadline for abstracts: Thursday, January 18, 2018
Forever Young? Marx at 200
In 2018, Germany will celebrate the 200th anniversary of Karl Marx's birth with more than 120 events, including a major exhibition spread across two museums in Trier (Marx's birthplace): "Karl Marx 1818-1883 – Life, Work, Times" will reflect upon the cultural and societal context in which Marx wrote his books through 300 artworks and archival documents from the day. Other events include a new, permanent installation at the Karl Marx House, and a reading by Rolf Becker from the Communist Manifesto at the University of Bremen.
As these examples demonstrate, the interest in Marx remains strong today. While he did not think of himself as a "Marxist" and did not intend to develop a final socialist system, Marx did consider his theoretical reflections a contribution to the abolition of capitalism. Today, too, scholars, activists, political parties and NGOs all over the world build on Marxist ideas in their endeavor to create a changed, better, more reasonable and more humane society.
In order to celebrate Marx' 200th birthday, the GDR and Socialisms Network seeks papers that engage with:
– Marx's legacy in various historical periods – from his lifetime to the 20th century, including the Weimar, Third Reich, and the Cold War eras. How was he presented and interpreted by politicians, theorists, and artists alike? What roles did he serve in their work? Particularly encouraged are papers that engage with cultural representations of Marx, from theatrical and literary works to the visual arts, music, and film.
– Marx's significance today – ten years after the global financial crisis, and two years after the resurgence of populism from Brexit and Trump to the more-recent AfD. After the seeming end of history, Marxist theory has experienced a resurgence in the work of David Harvey, Terry Eagleton, and Slavoj Zizek, among others, gaining a relevance few could have predicted after the collapse of State Socialism in Germany and Europe nearly three decades ago. Particularly encouraged are papers that address the relevance of Marx for radical perspectives of emancipation and liberation in today's cultural and political contexts: What is the role of Marx and Marxism in a world characterized by globalization and neoliberalism? What insight can Marxism offer politics of migration and in endeavors to counter racism? Can Marx be of significance for communities such as the LGBTQ community or for feminists? Are there Marxist-inspired ecological movements? What can Marx teach us in the digital age of increasing alienation and commodification?
Please submit a 200 to 250-word abstract and a short CV (no more than two pages) to April Eisman (eismana@iastate.edu) and Sonja Klocke (sklocke@wisc.edu) by Thursday, January 18, 2018. We expect to create a sequence of 2-4 panels.
The GDR and SOCIALISMS NETWORK is a vehicle for connecting the diversity of current scholarship on the GDR with a broader academic base that explores the impact and meanings of Socialism in all of its manifestations, from its beginnings in the 19th century to the present. Encouraging both speculative and empirical methodologies, the Network seeks to bring together scholars operating in all fields and time periods for a productive exchange that questions the world in which we live and the political machinations that created it.
---
University of Copenhagen, NORDIK conference, October 25 – 27, 2018
Deadline: Mar 23, 2018
NORDIK conference 2018: No title
Session: "Futures from the Past? Nordic Exhibition Histories"
Session convenors:
Anne Gregersen / Postdoc, University of Copenhagen and J.F. Willumsens Museum, annegregersen@hum.ku.dk
Kristian Handberg / University of Copenhagen and Louisiana Museum of Modern Art, handberg@hum.ku.dk
Michael Kjær / Postdoc, University of Copenhagen and Vejle Kunstmuseum, michaelk@hum.ku.dk
These years we witness an increasing interest in exhibition history. As an object of research and even re-enactment, the exhibition can be seen as a prism comprising various elements, e.g. the work of art, the curatorial presentation and the institutional and sociocultural context. The exhibition often marks the first point of contact between art(work) and audience. Particularly during the second half of the 20th century it has been constructed and understood as an art(ificial) event in itself and has often become a spectacular showroom and laboratory for the present, expressing the contemporary condition and creating models for the future.
While exhibition histories flourish as an international trend, there is still a lack of research concerning Nordic exhibitions and how they influenced and shaped the understanding of the past as well as the contemporary. Which exhibitions stand out as important today and how do we methodologically go about inscribing these in the exhibition history(ies) of the Northern countries?
Papers can consider questions such as:
How have exhibitions in the Nordic countries been performing national identities, contributed to the celebrated Scandinavian modern(ism) or participated in forming alternative models such as the New Institutionalism?
How has exhibition making in the Nordic countries interacted with an international scene?
Who have been the main figures and key institutions in Nordic exhibition making since the late 19th century?
What "futures from the past" might appear when developing an exhibition history of the Nordic countries?
Please submit your proposal via a form on the conference website, http://nordik2018.org/, where you will need to fill in personal information, an abstract no more than 1800 characters, a brief c.v. of no more than 360 characters, and full contact information by March 23 2018, the latest.
---
CAA-Getty International Program
Ongoing
Research Forum for German Visual Culture (RFGVC)
The Research Forum for German Visual Culture (RFGVC) is a network organisation that exists under the auspices of the Visual Arts Research Institute, Edinburgh (VARIE) based at the University of Edinburgh, and involving VARIE consortium partners – Edinburgh College of Art, the National Galleries of Scotland, National Museums Scotland, National Library of Scotland, University of Glasgow, and the University of St Andrews, as well as other partner institutions in the UK and abroad.
The RFGVC is inter- and multi- disciplinary, inter-school, inter-institutional, and international in orientation. The scope of research interest encompasses Germany, Austria, and Switzerland, and while the central focus is likely to be on modern and contemporary visual culture, the forum does not exclude coverage of earlier periods.
In the first instance, the forum is designed to cohere and draw upon the considerable expertise and research networks of Germanists based in Scottish academic and art institutions, and to create various opportunities for knowledge transfer. Beyond this goal, it is intended as a key research exchange point encouraging Anglo-American-German relations within a matrix of international research institutions, centres, associations, and societies.
The RFGVC will encourage contact between British, American, and German art historians and curators, fostering and contributing to the development of national and international collaborative, cross-disciplinary and cross-cultural research by means of seminars, conferences, colloquia, and lectures. In due course, the RFGVC will also develop an active programme of film screenings and other events.
For information about the forum, and for details about forum events, visit the RFGVC website at http://rfgvc.tumblr.com/ 
---
The Research Center "Humanities, Modernity, Globalization" at Jacobs University in Bremen, Germany invites applications for Postdoctoral Fellowships in the Humanities
The position allows for independent research, but the successful applicant will be expected to contribute to the center's research agenda; be involved in ongoing research initiatives; assist in project management, fund raising, and third-party funding applications. In addition, s/he will teach one course per semester, either a seminar related to topics of his/her expertise and/or an introductory course.
The research center is particularly interested in applicants whose scholarship focuses on contemporary issues, intercultural concepts, and global perspectives in fields such as art history, literature, cultural history, religious studies, media studies, anthropology, and philosophy. For further information regarding the research center, visit our website: http://www.jacobs-university.de/hmg
Successful applicants will hold a Ph.D. degree or equivalent in a humanities discipline. S/he will be responsible, self-motivated, and enjoy working in an international academic environment. In addition to excellent writing and presentation skills, organization and management skills are essential. Proven experience with project management and/or the acquisition of third party funds will be considered a definite plus. Fluency in English is a must, knowledge of other languages in as much as it is required by the candidate´s research interests. Candidates who do not speak German are encouraged to take part in the German courses offered by Jacobs University. Experience with ehumanities is especially welcome.
Jacobs University is a private, international, English-language University in Northern Germany. It is an equal opportunity employer and is certified "Family Friendly" by the Hertie Foundation. For further information see www.jacobs-university.de
Please sent your application as one PDF document to hmg@jacobs-university.de and include the following items:
Letter of application

Curriculum Vitae with list of publications

Names and contact information of three references

A short description of three courses the candidate could teach, with indication of whether the course would be taught at an introductory or advanced level

)
In addition to the PDF application, we ask you to provide us with electronic copies of two published articles or book chapters.
All correspondence should be addressed to:
Prof. Dr. Isabel Wünsche
Research Center "Humanities, Modernity, Globalization"
School of Humanities and Social Sciences
Jacobs University gGmbH
Campus Ring 1, Research IV
28759 Bremen
Germany
---
Call for Manuscript Proposals: German History in Context
Camden House is pleased to launch a new series in German history entitled GERMAN HISTORY IN CONTEXT. We especially encourage submissions of monographs and edited collections on any aspect of post-1945 cultural, political, and social history. Investigations of the Third Reich, the Weimar Republic, and Imperial Germany are also welcomed. Of particular interest to the series editors are studies that explore their given historical topic in a wider perspective: for instance, by comparing cultural developments in East and West Germany; by seeking to understand developments in Germany in a transnational or global context; or by analyzing the degree to which events in postwar Germany were shaped by the legacy of earlier eras. All manuscripts will be peer reviewed and, if accepted for publication, copyedited and produced in line with the highest standards in academic publishing.
Series editor is BILL NIVEN, Professor of History at the Nottingham Trent University, UK.
Members of the editorial advisory board are Professor Stefan Berger of the University of Bochum, Professor Atina Grossmann of The Cooper Union, New York, and Professor Andrew Port of Wayne State University.
Proposal forms in both Word and pdf formats are found at: http://www.camden-house.com/authors_proposalform_camden.asp
Our preference is for the Word form, sent as an email attachment to Camden House Editorial Director Jim Walker at jwalker8751@charter.net.
CAMDEN HOUSE, an imprint of BOYDELL & BREWER
www.camden-house.com
---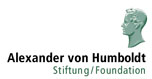 The Alexander von Humboldt Foundation, "promote[s] academic cooperation between excellent scientists and scholars from abroad and from Germany."

The German Academic Exchange Service (DAAD) is the largest funding organisation in the world supporting the international exchange of students and scholars. Since it was founded in 1925, more than 1.5 million scholars in Germany and abroad have received DAAD funding. It is a registered association and its members are German institutions of higher education and student bodies.

The Gerda Henkel Foundation was established in 1976 by Lisa Maskell (1914 – 1998) in memory of her mother Gerda Henkel. Headquartered in Düsseldorf, the Gerda Henkel Foundation is a charitable organisation under private law that is independent of today's Henkel Group. The Foundation supports national and international academic projects in the following subjects: Archaeology, History, Historical Islamic Studies, Art History, History of Law, and Pre- and Protohistory. The Foundation is active both inside and outside Germany.