HGSCEA at CAA 2020
A Foreign Eye: Photography, Women, and Global Encounters in the Twentieth Century
Jordan Troeller (Humboldt Universität, Berlin; Freie Universität, Berlin)
Hyewon Yoon (University of New Hampshire)
In the decades after the First World War, shaped by changing conceptions of gender and by the institutions and discourses of interwar photography, women such as Lotte Errell, Anne Fischer, Lucia Moholy, and Annemarie Schwarzenbach traveled and worked around the world, producing travel reportages for illustrated magazines, experiencing emigration and exile, and responding to political upheavals. This session seeks papers that employ the methods of feminism and critical race studies to examine how the subject position of these and other remarkable German and Central European women shaped their work outside Europe, as their careers in journalism, publishing, advertising, and studio photography unfolded in Africa, Asia, the Middle East, and elsewhere. Papers might address techniques of picturing difference, the relationship between representations of race and ethnicity abroad and struggles with discrimination and marginalization at home, the move beyond the exoticism of travel reportages and tourist photography, and the capacity of the visual languages of the New Objectivity and the New Vision to speak to the possibilities and problems of the new global era after the Second World War. In considering such questions, we wish to extend the history of modern European photography geographically and to illuminate its role in shaping discourses of race, ethnicity, gender, and cultural difference.
The deadline for paper proposals is July 23, 2019. For instructions on how to submit a proposal: https://caa.confex.com/caa/2020/webprogrampreliminary/meeting.html
To submit a proposal or ask a question, contact Jordan Troeller and Hyewon Yoon at:
---
Call for Papers: Special Issue of the Yale University Art Gallery Bulletin Celebrating the Centennial of the Founding of the Société Anonyme in 2020
To celebrate the 100th anniversary of the founding of the Société Anonyme, Inc., the Yale University Art Gallery Bulletin, an annual scholarly journal published by the Yale University Art Gallery, will dedicate a special issue to new research on the Société's collection, artists, and artworks, to be published in December 2020.
Founded in 1920 by Katherine S. Dreier, Marcel Duchamp, and Man Ray, the Société Anonyme, Inc., set out to introduce modern art to the United States by amassing an important collection of artworks that was shown across the country. In its desire to promote cutting-edge artistic movements, the project was ambitious, but it was also original, as the selection of objects was made by artists. Bringing together works by the international avant-garde—notably Josef Albers, Jean Arp, Giorgio de Chirico, Marthe Donas, Duchamp, Max Ernst, Juan Gris, Marsden Hartley, Jacoba van Heemskerck, Wassily Kandinsky, Paul Klee, El Lissitzky, Kasimir Malevich, Roberto Matta Echaurren, Joan Miró, Piet Mondrian, Francis Picabia, Kurt Schwitters, and Joseph Stella—the Société Anonyme organized numerous exhibitions across the country and gave several of these artists their first monographic show in the United States. Presenting the movements of the day through these exhibitions as well as artists' talks, symposia, and publications, the Société Anonyme set a precedent for and inspired various other institutions.
Dreier and Duchamp created an extensive network around the Société Anonyme and, in addition to mounting exhibitions and programs, solicited gifts from artists whom they thought were essential in presenting a broad array of modern art movements, thus forming a large collection. Many of the artists were either friends of one of the founders or became close associates and supporters over the years. Spanning styles as varied as Abstraction, Constructivism, Cubism, Dada, Expressionism, Futurism, Neoplasticism, and Surrealism, the Société Anonyme Collection is a unique testimony to artistic production in the first half of the 20th century due to both its depth and the variety of artists represented. Dreier included in the collection not only renowned names but also numerous lesser-known artists such as Louis M. Eilshemius, Angelika Hoerle, Ragnhild Keyser, Erika Giovanna Klien, Liubov Popova, Victor Servranckx, and Nadezhda Udaltsova, thus fulfilling the Société Anonyme's mandate to display a comprehensive overview of modern art.
The bulk of the Société Anonyme Collection was given to Yale University in 1941. It has since become a central part of the Yale University Art Gallery's holdings of modern art and has inspired artists, students, and visitors for decades. The collection has triggered intensive research on both its artists and founders, as well as the role that it has played in American modern art. Numerous exhibitions, catalogues, and scholarly publications have focused on artists or movements represented in the collection; a catalogue raisonné, published by Robert L. Herbert in 1984, made a fundamental contribution to scholarship by drawing from the Société Anonyme Archive and the Katherine S. Dreier Papers; and in 2006 the Gallery organized the traveling exhibition The Société Anonyme: Modernism for America, curated by Jennifer Gross (with accompanying catalogue). Approaching the centennial anniversary of the Société Anonyme in 2020, the collection and its artists are ripe for reconsideration.
For the 2020 Bulletin, we invite proposals for articles that focus on various aspects of the Société Anonyme Collection and its founders. Proposals may address, but are not limited to:
a specific artist or artwork in the collection, especially female artists and South American or Eastern European artists;
the European networks of Dreier and Duchamp and their contacts with galleries and art dealers in cities such as Berlin, Munich, or Paris;
the various traveling exhibitions of the collection during the early years of its existence.
Please submit an abstract of up to 300 words, in English, along with a short CV (1–2 pages, as a PDF) by August 30, 2019, to the guest editor of the volume, Frauke V. Josenhans, at frauke.josenhans@yale.edu. Authors of accepted proposals will be notified in September. Completed manuscripts (2,500 words; 4–5 illustrations) will be due by February 1, 2020. If necessary, accepted articles will be translated.
---
Call for Papers: States of Emergency: Architecture and Urbanism during the First World War
Erin Sassin, Assistant Professor of History of Art & Architecture, Middlebury College and Sophie Hochhäusl, Assistant Professor for Architectural History & Theory, University of Pennsylvania
Abstract
"Far greater than the infamy of war is that of men who want to forget that it ever took place, although they exulted in it at the time," wrote the Austrian journalist Karl Kraus in 1918 in The Last Days of Mankind, revealing humanity's abyss on the eve of World War One. Histories of architecture and design have long emphasized the wartime advances in mechanization and standardization that opened new fields of inquiry in the aftermath of World War One. They often foreground how conflict created the technological frameworks for the emergence of interwar modern architecture with its widespread use of material developments in concrete, steel, and communication infrastructures. However, in-depth studies of the architecture and urbanism of the First World War itself are still rare, and even more so are civilian responses to the state of emergency. Indeed, the first industrialized global war of trenches, tanks, and submarines was also one of food banks, bread lines, and ration cards.
At the centennial of the conclusion of the First World War, the anticipated collection of essays reassesses what this cataclysmic global conflict meant for architecture and urbanism from a human, social, economic, and cultural perspective. It probes how underdevelopment and economic collapse manifested spatially, how military technologies were repurposed by civilians, and how cultures of education, care, and memory emerged from battle. The projected volume places an emphasis on the everyday tragedy of war as experienced by combatants and civilians across five continents—from refugee camps to military installations, and villages to capital cities.
Call for Papers
The demands of World War I necessitated the rapid development of military-architectural knowledge that impacted all fronts and populations—eastern- and western-, battle- and home-fronts, military and civilian populations alike—often at great economic and human cost. While increasingly sophisticated systems and technologies were developed to allocate and distribute much-needed resources, mobile kitchens, field railways, and do-it-yourself objects designed by the military industrial complex for the state of emergency were often adapted by the civilian population. On multiple home fronts women, children, and institutions demanded the creation of food banks, victory gardens, and collective kitchens. Often technological systems were deployed under extreme pressure to extract last reserves of natural resources and people, particularly in European colonies, were subjected to horrific labor conditions. As mechanized trench warfare came to the brink of collapse, hyper-development was accompanied by the re-emergence of systems of underdevelopment in the form of barter and subsistence economies. Aside from the quotidian experiences of citizens (and subjects) with wartime architecture and urbanism, World War I reshaped the realm within which architects and designers worked, blurring the meaning of what constituted "architecture."
The projected volume contributes to the evolving, but still limited, discourse on what the First World War meant for architecture and urbanism writ large—pushing against and broadening what has traditionally been a narrow focus on individual biography, modular construction, prefabrication, and material technology. The edition highlights what it meant to practice or produce architecture within the state of emergency and which forms of association, production, and urbanism these circumstances created. In particular, we are interested in what types of architecture and urbanism emerged from or were transformed by the war and which role the makeshift and the ephemeral played in this effort. This includes, but is not limited to, the role of women in the creation of alternative architectures, and how architectural agents mitigated, exacerbated, or actively resisted complicity in this human calamity. Questions we hope this collection will probe are; how did the war recast architectural tropes as they moved from the realm of high art into the everyday, and vice-versa; what were the capacities and limitations of this work as propaganda; and how did economic theories of the war and underdevelopment give rise to later political projects of socialization and cooperation?
By asking these questions, we seek to both push against and imbed our work within established narratives of interwar architectural networks and institutions. In order to deeply interrogate the often violent relationship between front and home front, we propose a broader history of architectural production–one spearheaded by governments, institutions, power-brokers, and, most importantly, everyday citizens and/or subjects. Histories of World War I have too long been colored by military romance or heroic tales of individuals fighting on the Western Front—from soldier-architects like Walter Gropius and Erich Mendelssohn to literary figures like Siegfried Sassoon, Erich Maria Remarque, and Ernst Jünger. Instead, our proposed volume seeks to shift the focus from well-known individuals, architectural oeuvres, imperial buildings, and monuments to the architecture of the everyday—including material and spatial developments between front and the home front, the creation of wartime state of emergency institutions, and how civilians (often women and children) forged wartime and postwar cultures of education, care, and memory from conditions of conflict.
Only very recently have historians (but not architectural historians) begun to consider the gendered dimensions of conflict (Home Fires Burning, UNC, 2000), the experiences of colonial subjects, including the millions of Indians and Africans who served in a variety of capacities, and the relationship of the war to Empire building (Empires and World War I, I.B. Tauris, 2014). In fact, a recent work such as the "The Head and the Load" (2018), a collaborative production between composers Thuthuka Sibisi and Philip Miller, performers Ann Masina, Nhlanhla Mahlangu, N'Faly Kouyaté, and artist William Kentridge, is a compelling reminder of how much remains to be done in excavating the relationship between colonialism and imperialist warfare. The production's title refers to a Ghanaian aphorism describing "the troubles of the neck" and speaks to the nearly two million African porters used by British, French, and German colonial powers, men who bore the brunt of casualties during the First World War. In a review of the performance Josephine Livingston writes "We hear snippets of military drills, Morse code, dogs barking, and Frantz Fanon translated into siSwati. We hear the famous letter from the Reverend John Chilembwe, who wrote a stinging open letter against the recruitment of Nyasa men into World War I, asking, 'Will there be any good prospects for the natives after […] the war?'"
Building on such work in art and popular culture, our volume focuses on how architecture and urbanism were complicit in both mitigating and exacerbating human tragedy during the first global war and immediately after the cessation of hostilities. We thus seek non-heroic narratives emphasizing themes of collective memory, mourning, and rebuilding. We hope to uncover links between the ephemeral and the formation of long lasting over-regional institutions such as the DIN and the League of Nations. We are interested how military-technological tactics deployed in the war were repurposed and adapted. We are particularly interested in papers engaging the intersecting histories of trauma, education, and institutionalized care, as well as other medical and educational initiatives. Papers to be included should explicate how the wartime state of emergency led to the creation of new institutions and how citizens were forced to contend with everyday scarcity on the ground, illustrating how both civilians and service members dealt with tragedy of war individually and collectively and how they sought to build new lives, institutions, and cities out of varied states of emergency. Importantly, while many histories of World War I focus on individual countries, our collection considers it in the global context. We therefore actively encourage papers that address theatres of war beyond Western Europe, and in particular, scholarly essays incorporating insights from colonial and postcolonial historiographies.
Information on Submission:
500 word abstracts (for preliminary inclusion) due by July 1, 2019.
7000 word articles due by Sept. 15, 2019.
Please include approximately five illustrations with captions suggestive of your work in the abstract.
Please contact Sophie Hochhäusl (hochhaus@upenn.edu) and Erin Sassin (esassin@middlebury.edu) with any questions.
---
The Association of Print Scholars invites submissions for the 2019 APS Publication Grant, supported by C.G. Boerner and Harris Schrank.
The APS Publication Grant supports the publication of innovative scholarly research about printmaking across all time periods and geographic regions. The grant carries a maximum award of $2,000 and is funded through the Association of Print Scholars and the generosity of C.G. Boerner and Harris Schrank.
Proposed projects should be feature-length articles, online publications or essays, exhibition catalogues, or books, which are nearing completion and publication. Examples of possible uses for an APS Publication Grant include, but are not limited to, the following:
-Travel expenses for research essential to the completion of a manuscript;
-Studio time or courses in printmaking that will contribute significantly to a scholar's understanding of their subject matter, or collaboration between printmakers and scholars;
-Funding assistance for photography and image permissions;
-Honoraria for contributors to edited volumes or other collaborative publications.
Applications are due August 31. Successful applicants will be notified by November 1 and the grant must be applied to publication costs within one year of notification.
Successful proposals must address all of the following criteria, which must be consolidated into a single PDF document (12 pt. font, black text):
1. Proposal narrative describing scholarly project. Projects will be evaluated based on the clarity of the proposal and the originality and innovation of the applicant's research (500-1000 words).
2. Budget and budget narrative (250 words or less) detailing how grant funding would be spent. Please list any other grants for which the applicant has applied, amounts, and the results (if known).
3. A detailed publishing plan, which should ideally include documentation of progress towards publication or the project's likelihood of publication. This documentation could take the form of a letter from an editor, press, or publisher, or an outline of possible publishers and contact made thus far. Please note that applications with a publisher's support will receive highest consideration for the grant.
4. CV for all participant(s), no longer than 3 pages for each participant.
Applicants should send the above materials in a single PDF by August 31 to the APS Grants Committee at grants@printscholars.org.
For additional information, please visit: https://printscholars.org/awards/aps-publication-grant/
---
Multiplying Modernity
Vernacular modernisms, nostalgia and the avant-garde
CRAACE workshop, 6–7 December 2019
East Slovak Gallery, Košice (Slovakia)
In the decades before 1918 there was a vibrant debate over the nature of 'national art' in Central Europe. For many this was embodied in folk art and culture. By 1914, this idea was increasingly challenged by avant-garde interests in the metropolis. After the War, however, a return to folk art and regionalism was revisited and gained increasing importance in the decades leading up the Second World War. Within a broad artistic landscape, folk art and culture was used to search for a fundamental essence of human culture, as in the case of the Hungarian painters Lajos Vajda and Dezső Korniss; to create a 'national style' with reinterpretations of folk art, as in 1920s Czechoslovakia; and to seek renewal outside a lost imperial capital, like in Austria.
Merged with modern culture, reinterpretations of folk art developed as manifold 'vernacular modernisms' which emphasised the importance of local tradition in the post-imperial environment. Which ideals formed the core of these 'vernacular modernisms'? What was the relationship between 'vernacular modernism' and the avant-garde? How did regional and cosmopolitan approaches to art and architecture overlap and influence each other?
As part of the ERC-funded project Continuity / Rupture? Art and Architecture in Central Europe 1918–1939 this workshop re-examines the place the avant-garde is granted in art history by looking at a broader artistic landscape that to a large extent engaged in folk art and culture. Considering intersections and overlaps between the avant-garde, 'moderate', and 'reactionary' developments in modern art and architecture, it challenges traditional hierarchies and assesses the role that a renewed attention to folk art played in the formation of a multi-faceted artistic environment across Central Europe.
Proposals (300 words) are invited for 30-minute papers that examine topics such as:
Folk art as a resource for Central European Modernism after 1918
Regionalism in interwar art and architecture
Folk art and identity politics in interwar modernism
The fragmentation of Central European cultural centres after 1918
The emancipation of regional galleries and museums
The relationship between regional and central artistic networks
Reactionary modernism vs. renewal through folk culture
Discussants will be confirmed shortly.
The deadline for submission of proposals is 1 July 2019. Submissions should be sent to: craace1918@outlook.com
---
Marxism(s) in Art Historiography
Organized by the Chair of Art History of Eastern Europe, Humboldt-Universität zu Berlin (Vert.-Prof. Dr. Katja Bernhardt) in cooperation with: the Institute of Art History and Visual Culture (Estonian Academy of Arts, Tallinn) and the Leibniz Institute for the History and Culture of Eastern Europe (GWZO, University of Leipzig)
Deadline: 12th July 2019
Dates of the conference: 31st Jan. – 2nd Feb. 2020
Venue: Humboldt-Universtiät zu Berlin
The historical and dialectical materialism of Karl Marx and Friedrich Engels provided a complex means of approaching the analysis of social processes that encouraged one to understand and analyse art as a moment integral to these processes. This approach presented an alternative worth taking seriously to art-historical models that had previously dominated discussion; models based on the idea of art as something that developed intrinsically. Nevertheless, it has always been a challenge to adapt Marxist theory for use in art-historical analysis and to link that theory to existing approaches to the subject. For art history, grappling with Marxism meant more than just a need for constant methodological reflection and updating. It was also necessary, and remains necessary, to define the Marxist conception of art itself within the various historical contexts in which it arose. Since Marxist theory aims at achieving social change, applying Marxism has demanded not only that art be set in relation to the social conditions that apply to it, but also to making a critical revision of the history of art and to revealing its social role in the relevant context in each case.
The conference sets out from these starting points. It aims to reflect on the history of Marxist approaches to Art History, hoping to reveal new insights for the wider discipline. It forms the third part in a series of conferences whose task was set as to investigate the history of art history in Eastern European countries formerly under socialist rule. In the wake of the first two conferences, "Art History and Socialism(s) after World War II" (2016, Estonian Academy of Arts, Tallinn) and "Socialist Internationalism and the Global Contemporary. Transnational Art Historiographies from Eastern and East-Central Europe" (2017, GWZO Leipzig), this third conference will make a programmatic break from the geopolitical framework set out up until now. It will thus bring together considerations on Marxist art history that have up until generally
been treated separately in accordance with the political systems within which they arose. We believe that the potentials of and the variations between the various different Marxist approaches to art history – both in relation to the concepts that they contribute to art history methodology and in terms of their socio-political functions – can be elaborated using a comparative approach and can thus be subjected to a differentiated critique. The historical beginning of the period for our observations is set roughly around 1945. We would like observations to extend into the period after 1989 and all the way up until the present day, so that we can include in our reflection the response made to what was a fundamentally transformed political situation.
We would like to examine how Marxism was adapted for the purposes of art-historical analysis in each specific historical moment under whatever political system under which it found itself.
–> What impulses and demands both from within and outside the subject of art history were available to tackle Marxist theories and/or to subject existing Marxist approaches to art history to criticism? What role did the relevant institutional, local, national and other contexts play in these processes?
–> What key points of theory were addressed, what pre-existing concepts were seized upon and what new ones were coined, and what aspects of theory became subject to criticism? How did the actors interlock their approaches with established strategies of art-historical interpretation and/or with discourses and discussions outside the field of art history (for example, on questions of nation, socialism, post-colonialism, feminist theory, etc.)?
–> To what extent did appeals to Marxist theories succeed in opening out potential insights into art history and in making a substantial contribution to the fruitful revision, critique and further development of models of art-historical analysis? Have any innovative new models emerged? What critiques were raised against art histories based on Marxism? In what contexts did the concept of 'Marxist art history' remain no more than a hollow formulation that responded to political requirements, inside which other conceptions could be concealed?
–> To what extent did the art-historical reflections of Marxist theory succeed in delivering an approach to the critique of the theory itself and/or to the historicization of Marx's understanding of art and/or of conceptions that followed on from Marx?
–> How was the concept of 'art' negotiated in this context? Is it possible to identify approaches to a theory of art through these processes? To what extent and on the basis of what theoretical premises were concepts of a comprehensive art theory, Kunstwissenschaft, discussed in connection with Marxism?
–> Who were the actors in these processes (from within the discipline and from people involved in culture policy, publishing, etc.)? What forms of institutionalization did such actors use to establish a Marxist history of art? What types of subject-related, social, political criticism were formulated or demanded by that institutionalization?
–> To what extent was political or ideological commitment derived from or required of art history on the basis of a Marxist concept of art? How was it, and how was it expected to be, practised?
These questions should be understood as suggestions: specific, object-related elaborations of the issues would be very much welcome. Case studies or cross-sectional presentations would also be positively received, as would reflections on theoretical models and methodological discussions.
The conference will take place in Berlin from 31 January to 2 February 2020 at the Department for Art and Visual History of the Humboldt-Universität zu Berlin.
Please send your exposé, with a length of approx. 2000 characters, by 12 July 2019 to: 
katja.bernhardt@culture.hu-berlin.de
---
Interdisciplinary Summer School
*German Heritage in Eastern Europe. Comparing Narratives, Finding New
Perspectives*
Ravila Manor and Tallinn, Estonia
5th–9th August 2019
Organised by:
Otto-Friedrich-Universität Bamberg, Kompetenzzentrum Denkmalwissenschaften
und Denkmaltechnologien, Dr. Stephanie Herold
Estonian Academy of Arts, Institute of Art History and Visual Culture,
Kristina Jõekalda
https://nam04.safelinks.protection.outlook.com/?url=https%3A%2F%2Fwww.uni-bamberg.de%2Ffileadmin%2Funi%2Ffakultaeten%2Fggeo_faecher%2Farch_bau_denkmal%2FKDWT%2FBilder%2FGerman_heriage_Estonia_CFP.pdf&data=02%7C01%7CHGCEA%40lsv.uky.edu%7C87126de8216349b0988408d6df912bfa%7C2b30530b69b64457b818481cb53d42ae%7C0%7C1%7C636942212523081597&sdata=JaSnzuJITj2zw%2BW26PkTXyZ11muEhYmCoom1Cv8DuAs%3D&reserved=0
---
Call for Papers
OPEN SET
call for papers
CANCELED.
"Canceling" is a mode of protest that usually originates in online spaces in which cultural capital is divested from someone or something that has come to represent unacceptable values. In recent years, practices of social criticism such as "canceling," "calling out," and "de-platforming" have become mechanisms by which to hold public figures and media sources accountable. Through the collective act of canceling, a group assumes the power to deny an outlet for harmful messages and people. Often emerging as a spontaneous response to public speech and acts, canceling centers voices in those marginal and interstitial spaces that hegemonic discourse ignores. No wonder, then, that we see so many attempts to label canceling a "toxic" and "anti-democratic" activity. But if it is indeed "non-deliberative" and "non-rational," does it necessarily follow that it is also undemocratic?
The 2019 Winter issue of Open Set will examine so-called "cancel culture" and the questions it raises for the arts, humanities, and creative practices. There are numerous examples of "cancellations" in popular culture, from Woody Allen and Taylor Swift to the NFL and, most recently, the makeup artist/youtuber James Charles. Less visible, but no less impactful, have been cancellations in the worlds of publishing, art, and the academy, with Junot Díaz, Chuck Close, The Whitney Museum of American Art, and Knight Landesman of Artforum suffering their own forms of being called-out and canceled. For this issue we ask for original essays, projects, reviews, and interviews that consider "cancel culture" as it relates to the arts and humanities. Possible questions and problems to consider include, but are not limited to the following: How are we to address the "problematic faves" in our fields?  Is it possible or beneficial to cancel the canon? How are the widely publicized abuses perpetrated by tenured faculty in the academy and high-ranking administrators in the museum and publishing industries differently affected by "cancel culture" and why? What motivates the critiques that it goes too far? What are possible differences between cancel culture and other modes of resistance, such as boycotting, demonstrating, and agitating? In this issue, we ask not only who and what gets canceled, but also who gets to cancel. We invite submissions from artists, activists, scholars, teachers, creative writers, and theorists who are interested in these questions and more. Proposals of 500-800 words should be sent to openset.editors@gmail.com no later than 1 August 2019. Final papers/projects will be due 15 October, 2019.
---
CALL FOR PARTICIPATION
"Gender Politics and the Art of European Socialist States"
Travelling Research Seminar
Poznań, Zagreb, Timișoara
2019/2020
"Gender Politics and the Art of European Socialist States," is a new project launched with the support of the Getty Foundation as part of its Connecting Art Histories initiative. Doctorate students from East-Central Europe are encouraged to apply for this travelling research seminar that will take place during the academic year 2019/2020 and will consist of three one-week seminars organized in Poznań, Zagreb and Timișoara.
SEMINAR DESCRIPTION
The project aims to provide a space for established researchers and scholars at a very early stage of their careers to network academically on a topic of mutual interest. This course structure not only enables the dissemination of new knowledge gained through the participants' research and exchange of information relevant to the seminar's theme (available resources, events, etc.), but also creates the potential for joint projects in the future.
The "Gender Politics and the Art of Eastern Socialist States" research seminar will cover the period between 1945–1989. The "Gender Politics and Art" formulation refers to our interest in relationships between the visual arts and various discourses related to gender that circulated in socialist states, including debates about education, sexuality, architecture, health, state security, etc., all of which contributed to how gender roles were conceptualized. The seminar will focus on the way artists addressed, examined, and questioned the socio-political construction of gender (masculinity and femininity) and heteronormativity. It will also examine how private lives and intimacy were regulated by communist governments as well as the ideas of home and family propagated by communist governments, but also supported by national and religious traditions, along with gender relations in education and the workplace. It will also offer a study on the way feminist art (history) discourse functioned in communist countries and how it manifested itself in individual works and women's collective action.
The seminar will consist of three one-week meetings—September 2019 in Poznań at the Adam Mickiewicz University, January 2020 in Zagreb at the Institute of Art History, and May 2020 in Timișoara at the West University of Timișoara. All these seminar meetings will be co-taught by three senior researchers—Agata Jakubowska (Adam Mickiewicz University, Poznań, Poland), Ljiljana Kolešnik(Institute of Art History, Zagreb), Ileana Pintilie Teleagă (West University of Timișoara), with the help of their teaching assistants.
Each one-week meeting will comprise a varied set of activities: lectures, discussions of the readings (and, possibly, documentary films), presentations of the participants' research, meetings with faculties from the host institutions and study visits to galleries, museums, and artists' studios. Guest speakers from countries other than those of the senior researchers will be invited for single lectures. Each guest session will consist of presentations by two guest speakers, one from East-Central Europe and one from South America/Asia/Africa
The research seminar will maintain an interactive e-learning site where each participant and faculty member can create a personal profile, post learning materials, and circulate information relevant to the subject of the seminar before and during the course.
PARTICIPATION
The seminar will gather a group of graduate students working on various aspects of "Gender Politics in the Art of European Socialist States". Graduate students from the countries of Central and Eastern Europe and the post-Soviet republics are encouraged to apply. Mainly PhD candidates are expected to participate, but the seminar is also be open to MA students conducting advanced research.
Travel, accommodation and meals will be arranged and covered by the organizing institution.
APPLICATION
To apply, please submit:
1. Your name, email address,institutional affiliation, and postal address;
a curriculum vitae, including a list of publications, if any;
a statement of purpose, which should describe how the seminar is relevant to your research and in what way you expect to benefit from it (approximately 2-3 pages)
the names and contact details of two faculty members or thesis supervisors who can attest to your academic performance.
Optional attachment – a copy of an article in English published recently (if available) and/or a master's/doctoral research project (up to 5 pages)
Please email the documents specified above (as a single PDF document to cah@amu.edu.pl by March 31, 2019.
ORGANIZER
Department of Art History and the Piotr Piotrowski Research Center on East-Central European Art History, Adam Mickiewicz University in Poznań, Poland
For enquiries, please contact Maryna Płuchator (Program administrative assistant) cah@amu.edu.pl or Agata Jakubowska (Program director) jagata@amu.edu.pl
This program is made possible with support from the Getty Foundation through its Connecting Art Histories initiative.
---
Moravian Gallery, Brno, September 12 – 14, 2019
Deadline: May 1, 2019
Proposals are invited for papers at the conference
In the Shadow of the Habsburg Empire? Art and Culture in Interwar Central Europe
The First World War is often held to have brought about not merely political and social disruption, but also a profound caesura in artistic and cultural life. Nowhere was this more evident than in Austria-Hungary, where Vienna and Budapest lost their pre-eminent status as cultural capitals, and the creation of new states transformed the political and artistic status of cities such as Prague, Brno, Salzburg and Košice. The disruption to artistic life was dramatically symbolised in the deaths in 1918 of some of the leading figures of pre-war modernism: Otto Wagner, Gustav Klimt, Bohumil Kubišta and Egon Schiele.
Post-war nostalgia for the Habsburg Empire amongst writers such as Joseph Roth, Stefan Zweig and Miklós Bánffy is well known and, as Marjorie Perloff has suggested, the collapse of Austria-Hungary left its imprint on what might be termed a specific 'austro-modernism.' But what was the impact of the events of 1918 on the visual arts? How did artists, designers and architects negotiate the changed terrain of the post-war social and political world? To what extent did the memory of the Habsburg Empire continue to shape artistic life? To what extent did artists and architects actively seek to consign it to oblivion?
As part of the ERC-funded project "Continuity / Rupture? Art and Architecture in Central Europe 1918-1939" (https://craace.com) this conference examines the ways in which the visual arts shaped and were shaped by new aesthetic, political and ideological currents, with particular reference to Austria, Hungary and Czechoslovakia.
Proposals (300 words) are invited for 30-minute papers that examine topics such as:
1. Cultural memory of the Habsburg Empire
2. Formation and reformation of the avant-gardes
3. Exile and migration
4. The destruction, creation and renewal of artistic networks
5. The art market, galleries, museums and other institutions of the art world
6. Artistic, architectural and broader cultural policies of the new states
Confirmed keynote speakers are: Pieter Judson (EUI, Florence); Eve Blau (Harvard University); Milan Bartlová (Academy of Art and Design, Prague) and Enikő Róka (Kiscelli Museum, Budapest).
The deadline for submission of proposals is Wednesday 1 May 2019. Submissions should be sent to: craace1918@outlook.com
---
Dietrich School Diversity Postdoctoral Fellowship: Art History and Curatorial Studies
The University of Pittsburgh's Kenneth P. Dietrich School of Arts and Sciences invites applications for a two-year postdoctoral fellowship in the Department of History of Art and Architecture (HAA), beginning August 1, 2019.
For more information: HAA AY19 Diversity postdoc job ad
To be considered, please submit by February 22, 2019 via https://pats.as.pitt.edu/apply/index/MTMx: curriculum vitae; dissertation table of contents; two- page statement of research and curatorial interests outlining your goals for the term of the fellowship; two-page statement of teaching interests and philosophy; one-to-two-page diversity statement, discussing how your past, planned, or potential contributions or experiences relating to diversity, equity, and inclusion will advance the University of Pittsburgh's commitment to inclusive
excellence; one writing sample or excerpt of no more than 20 pages including references and appendices; one course proposal and syllabus for a 15-week course directed towards advanced undergraduate or graduate students; and email contacts for three recommenders. For each reference, you will have the opportunity to input a personal email address or an email address generated through Interfolio's Online Application Delivery. In either case, an email notification will be sent to the designated address with instructions for uploading letters to our system by March 1, 2019.
The University of Pittsburgh and HAA are strongly committed to fostering equity, inclusion, and diversity at all levels, in institutional culture, curriculum, programming, and student and faculty recruitment. The University of Pittsburgh is an Affirmative Action/Equal Opportunity Employer and values equality of opportunity, human dignity and diversity. EEO/AA/M/F/Vets/Disabled.
---
Call for papers: International conference at the Statens Museum for Kunst, Copenhagen
Co-hosted by the Department of Art and Cultural Studies, University of Copenhagen and funded by the Novo Nordisk Foundation
Date: 8 March 2019
 She is no gentle lamb in the cave of the werewolf: Women artists in Scandinavia, 1900-1960
This international conference is held in conjunction with the exhibition Sonja Ferlov Mancoba (9 February – 5 May 2019) at the Statens Museum for Kunst, Copenhagen and Centre Pompidou, Paris—the largest ever showcase of the work of the pioneering Danish artist Sonja Ferlov Mancoba (1911-1984).
Keynote speaker: Griselda Pollock, Professor, University of Leeds, UK
For Ferlov Mancoba, who was an important contributor to several avant-garde movements, including French and Danish Surrealism and Cobra, it was "only by virtue of each other can we live and breathe, and no one creates alone." Such a humanistic ideal lay behind the Cobra approach to art, and implies a certain relationship between artists, as well as the artist and viewer, which relies on cooperation and equality irrespective of gender. This was something the Cobra figures themselves recognized at the time, or as the poet Edouard Jaguer described it in his Cobra Library monograph on Ferlov Mancoba's friend, the painter Else Alfelt, in relation to her male Cobra counterparts: "She is no gentle lamb in the cave of the werewolf." Why then, do progressive women artists such as Ferlov Mancoba and Alfelt continue to remain less visible than the male artists of the movements with which they were associated? The conference seeks to address the persistent inequality in the dissemination, reception, and art historical scholarship treating Scandinavian women artists active during the first half of the twentieth century before the advent of the feminist movement in the 1960s. We invite papers that consider: how Scandinavian women artists formulated artistic subjectivity, identity, and autonomy within art movements; how their work advanced or challenged the criteria of the movements with which they were involved; the strategies they developed in order to navigate environments that restricted their professional access; the critical reception of their work and the conditions surrounding their later art historical treatment, and the impact of a specifically Scandinavian context on the contribution of women modern art professionals. We especially encourage papers that present new research, methodological approaches, and subjects. Selected papers will be published in English as part of a scholarly anthology on the subject in 2020.
Proposals for this conference must include (in English)
An abstract of maximum 300 words
An academic resume with full contact information including email
Papers will be 20 minutes in length and followed by discussion.
Proposals should be sent to Kerry Greaves at lapaix0509@gmail.com by 25 January 2019. You will be notified by 1 February 2019 of your acceptance.
---
GSA 2019 Seminar CfP 
German Studies Association Annual Conference, Oct. 3-6, 2019, Portland, Oregon
"Nietzsche and the Birth of Modernism"
Conveners: Sharon Jordan (Associate Professor, Lehman College, CUNY); Benjamin Schluter (PhD Student, New York University)
SEMINAR DESCRIPTION: 
On the 175th anniversary of Friedrich Nietzsche's birth, we seek to revalue the influence of the philosopher's publications, not only within the field of philosophy and literature, but especially in the visual and performing arts. To do this, we will pay special attention to the initial reception of Nietzsche's corpus during early 20th century Modernism. While Nietzsche's influence on the leading German writers of this time is well established, we aim to broaden our understanding by considering other aesthetic disciplines and media (especially the plastic arts, music, and dance).Nietzsche's polar notions of the Apollonian and Dionysian, as well his broader lexicon of archetypes and topoi, will help construct a framework for analyzing the incorporation of his thought into various artistic practices of Modernism.Yet beyond reading the modernists as faithful heirs and popularizers of Nietzsche, we will also negotiate the ways they challenge, rework, and overcome his legacy.
The goal of the seminar is to bring together multi-disciplinary interpretations of the ways Nietzsche's motifs and ideas have influenced the development of Modernism across various disciplines. The head convener, Sharon Jordan, is an art historian who focuses on German Expressionism. She is in the early stages of a monograph on Nietzsche's influence among leading German visual artists.
FORMAT:
Individual participants will submit a prospective presentation on a Modernist work of their choice in any medium, along with suggested reading materials from Nietzsche's work or related secondary literature. The conveners will use this information to help develop a syllabus and reader, which will be shared digitally with participants at least one month in advance of the conference. During the seminar, participant and convener presentations will be used as the impulse for discussion, which the conveners will moderate. 
SUBMISSIONS: 
Please submit applications through the GSA by January 26, 2019. Any questions may be directed to the conveners at sharon.jordan@lehman.cuny.eduand bds381@nyu.edu. We invite scholars at all levels and from all disciplines to participate.
---
Call for Abstracts: German Studies Association 2019 (Portland, October 3-6, 2019)
Revisiting Lustmord in the #MeToo Era
Sponsored by the Visual Culture Network
Deadline for Submissions: January 26, 2019
Description: Maria Tatar's Lustmord (1995) called into question the ubiquity of the mutilated female body in Weimar's artistic productions, exposing the centrality of sexual violence in modern culture. With Lustmord as a point of departure, this interdisciplinary seminar moves beyond Weimar, employing its imagery and texts as tools with which to consider the entanglements of sexual violence with power, gender, race, sexuality, religion, and class.
We take Tatar's use of case studies as a model for this interdisciplinary seminar. Shedding light on the "drive to disfigure the female body" in Otto Dix's depictions of eviscerated corpses; locating the concealed body of the victim in Fritz Lang's M; and tracing the "confluence of literary modernism and sexual violence" in Alfred Döblin's Berlin Alexanderplatz, Tatar problematized these representations and called attention to their transformative power and complicitous nature.
Together, we will consider the representation — and even aestheticization — of sexual violence in German visual art, film, and literature, and history. Amidst a #MeToo culture of accountability, how can we expand upon formal, biographical, and psychological analyses to confront the political, educational, and cultural stakes of pervasive sexual violent imagery throughout history? This seminar is sponsored by the German Studies Association's Visual Culture Network. Colleagues working with visual media are especially encouraged to apply.
Goals and Procedures: Our objectives are to analyze past and present representations of sexual violence and to process the impact of the #MeToo movement on our research and teaching. Participants will read reviews and selections of Maria Tatar's Lustmord; select a relevant case study (image, text, film clip, short play, archival document, etc.); and prepare a 1,000-1,500-word descriptive analysis of their case study in relation to the assigned readings.
Conveners will circulate required readings three months in advance of the seminar. Participants will submit descriptive analyses one month before the seminar, which conveners will divide into thematic categories and make available to all participants in a shared Dropbox. Each day of the seminar will consist of convener introductions, participant presentations, and thematic group discussions
Format: Participants will read reviews and selections of Lustmord and prepare and circulate a 1,000-1,500-word descriptive analysis of their case study in relation to the assigned readings. Time in the seminar will consist of group exploration and close reading.
Proposals: To be considered, please submit a 250-word abstract along with your CV to the GSA application portal at https://www.xcdsystem.com/gsa. Seminar enrollment opens on January 5th and closes January 26th. We will inform applicants of our decisions on January 31st. Please contact conveners, Kristin Schroeder (kas2cg@virginia.edu), Mary Hennessy (mhennes@umich.edu), or Katy Holihan (kholihan@umich.edu), with any questions. For more information about the 2019 GSA conference, please see: https://www.thegsa.org/conference/current-conference
---
Call for Session Proposals for CAA 2020
The HGSCEA Board is soliciting proposals from members for its sponsored ninety-minute session at the annual conference in 2020, taking place in Chicago. The proposed session may be on any topic having to do with German, Scandinavian, or Central European art, architecture, design, or visual culture of any period; sessions focusing on theory, criticism, or historiography are also welcome. Proposals may be geographically and chronologically tightly focused or broadly defined. They may be for complete sessions, in which case the names of participants should be included, or for sessions soliciting contributors. To see the topics of recent HGSCEA sessions, go to: http://hgscea.org/hgcea-at-caa/ and http://hgscea.org/hgcea-at-caa-archive/
The proposal should consist of a brief letter indicating interest and expertise, a description of the topic (no longer than 300 words), and a condensed c.v. (no longer than three pages). These materials should be submitted electronically to Juliet Koss (jkoss@scrippscollege.edu) no later than February 8, 2019. Notification of the Board's decision will be sent in March.
---
Request for Research Proposals on 
Advanced German and European Studies
The program accepts applications from U.S. and Canadian nationals, permanent and long-term residents. Applicants for a dissertation fellowship must be full-time graduate students enrolled at a North American university who have achieved ABD status by the time the proposed research stay in Berlin begins. Also eligible are U.S. and Canadian Ph.D.s who have received their doctorates within the past two calendar years from a North American university.

 
Located in one of the densest and most innovative academic regions in Europe, a Berlin Program Fellowship offers extraordinary research opportunities. Each semester, our colloquium serves as the central meeting point to share, discuss and support each other's work.
The Berlin Program is administered in close cooperation with our North American partner and co-sponsor, the

 
German Studies Association
 

(GSA), the largest organization of scholars, professionals, and students who focus on the study of German-speaking Europe from all periods of history and all relevant disciplines.
Deadline:

 

December 1, 2018.
Competition opening: November 1, 2018.
For application information, visit our website at
---
German Studies Association: Call for Seminar Proposals 2019
The 43rd German Studies Association Conference in Portland, OR from October 3-6, 2019 will continue to host a series of seminars in addition to conference sessions and roundtables.
Seminars meet for all three days of the conference. They explore new avenues of academic exchange and foster extended discussion, rigorous intellectual debate, and intensified networking. Seminars are typically proposed and led by two to three conveners and they consist of a total of 10 to 20 participants, including the conveners themselves. (In special cases there may be four conveners.) Conveners are expected to make every effort to aim for broad diversity and include scholars from different disciplines and at different career stages, including graduate students. Seminars may enable extended discussion of a recent academic publication; the exploration of a promising new research topic; engagement with pre-circulated papers; an opportunity to debate the work of scholars with different approaches; the coming together of scholars seeking to develop an anthology; or the in-depth discussion of a political or public policy issue, novel, film, poem, musical piece, painting, or other artwork.
In order to facilitate extended discussion, seminar conveners and participants are required to participate in all three seminar meetings. Please note that both seminar conveners and seminar applicants who have been accepted for seminar participation will not be allowed to submit a paper in a regular panel session. However, they may take on one additional role in the conference as moderator or commentator on another session independent of their enrollment in a seminar, or they may participate in and/or organize a roundtable.
Although we accept proposals from conveners who have directed a seminar during the past two consecutive years, we give preference to newcomers and thus encourage the rotation of seminar conveners in similarly-themed seminars. We further recommend that conveners contact the coordinators of the Interdisciplinary Network Committee, Professors Pamela Potter (pmpotter@wisc.edu) and Winson Chu (wchu@uwm.edu), to establish an official GSA Network on their topic.
The application process has two steps. Initially, we invite you to submit a preliminary proposal that includes the following items:
Title of proposed seminar
Names, ranks, and institutional affiliations of conveners
A 150-word description of the seminar's subject (which will eventually be used in the call for participants, the printed program, and the online program/mobile app)
A 50-word description of the seminar's format (which will appear in the call for participants, etc.)
These items are due by November 9, 2018. Please submit your application online at https://www.xcdsystem.com/gsa. Your username and password are the same as those you use to log in to your GSA profile at https://thegsa.org/members/profile. Please note that you must be a current member of the GSA to submit a proposal. If your password needs to be reset, please contact Ms. Ursula Gray (UG@press.jhu.edu) at Johns Hopkins University Press. If technical questions or problems arise with the submission interface itself, please contact Elizabeth Fulton (techsupport@thegsa.org).
Following the submission of preliminary proposals, the GSA Seminar Committee will provide suggestions and assistance for the final submission, which is due by December 7, 2018, to the same website. The Committee will then review seminar proposals and post a list of approved seminars and their topics on the GSA website by January 5, 2019.  A call for auditors will be issued later in the year, once the final conference program has been published.
The GSA Seminar Committee consists of:
Margaret Eleanor Menninger (Texas State University) mm48@txstate.edu (Chair)
Maria Mitchell (Franklin & Marshall College) maria.mitchell@fandm.edu
Joe Perry (Georgia State University) jbperry@gsu.edu
Inga Pollmann (University of North Carolina – Chapel Hill) ipoll@email.unc.edu
Please direct inquiries to all four committee members.
You can also view the call at https://www.thegsa.org/blog/call-seminar-proposals-2019
---
2019 German Studies Association Call for Proposals
GSA 2019 German Studies Association
GERMAN STUDIES ASSOCIATION ANNUAL CONFERENCE
The German Studies Association (GSA) will hold its 43rd Annual Conference from 3 to 6
October 2019 at the Hilton Portland Downtown in Portland, Oregon (USA).
The Program Committee cordially invites proposals on any aspect of German, Austrian, or Swiss
studies, including (but not limited to) history, Germanistik, film, art history, political science,
anthropology, musicology, religious studies, sociology, and cultural studies.
Proposals for entire sessions, for interdisciplinary presentations, and for series of panels are
strongly encouraged (though we discourage thematic series of more than four panels). Individual
paper proposals are also welcome. The call for seminar proposals has been distributed separately.
Please see the GSA website for information about the submission process for 'traditional' papers,
sessions, and roundtables, which will open on 5 January 2019. The deadline for proposals is 15
February 2019.
Please note that all proposed presenters must be members of the German Studies Association.
Information on membership is available on the GSA website (www.thegsa.org).
In order to avoid complications later, the Program Committee would like to reiterate two
extremely important guidelines here (the full list of guidelines is available on the GSA website):
1. No individual at the GSA conference may give more than one paper or appear on the program
in more than two separate roles. (Participating in a seminar counts as delivering a paper.)
2. If a paper proposal requires high quality sound equipment, that justification must be made in
detail at the time of submission.
For more information, visit the GSA website, where previous conference programs and a
detailed list of submission guidelines may be found (www.thegsa.org), or contact members of the
2019 Program Committee:
https://www.thegsa.org/conference/program-committee-2019
---
CALL FOR PAPERS
The Vigeland Seminar 2019:
Towards modernity in sculpture – Gustav Vigeland and his contemporaries
Date: 23 and 24 May 2019
Place: Sentralen, Oslo, Norway
On the occasion of the Vigeland Jubilee 2019, the Vigeland Museum, in partnership with the Department of Philosophy, Classics, History of Art and Ideas at the University of Oslo, is extending an invitation for a two-day seminar on the evolution of sculpture in the period 1890 – 1920, with a special focus on Gustav Vigeland and his French contemporaries.
The seminar will be held in conjunction with the Jubilee Exhibition staged in the Vigeland Museum (12 April – 15 September 2019). In the exhibition, Vigeland is presented together with Constantin Meunier (1831-1905), Auguste Rodin (1840-1917), Aristide Maillol (1861-1944) and Antoine Bourdelle (1861-1929). These artists contributed to the evolution of modern sculpture in different ways, while also being of special interest to Vigeland. The purpose of the exhibition is to present the development of Vigeland's work in an art historical context, thus enriching our understanding of its various aspects.
A shift within European sculpture took place towards the end of the 19th Century, comparable to what had happened in the field of painting a few decades earlier. This was mainly a break with the preceding academic tradition, or salon sculpture, where subject matter was commonly related to mythological and allegorical topics and execution was characterized by a delicate flair. In this transitional context, Auguste Rodin is considered the leading figure. His break with the past was not radical, but his extensive experimentation with form and movement was liberating. Another pioneer was the Belgian artist Constantin Meunier. In his realistic representations of workers, one finds a simplification of form and exclusion of details, which points forward. In the early 19th Century, further development went in different directions, but a (gradual or radical) simplification can be said to be a common denominator.
The seminar will shed light on the various aspects of this development. What was the impact of Greek (Archaic and Classical), Egyptian and so-called Primitive art in this context? What formal and topical considerations engaged the artists? In what way were they influenced by current ideologies and changes in society? What characterizes the monumental sculpture of the period – and the new monuments? How did sculpture become an international concern in this period?
Submission of papers
We want papers to explore individual practices, networks, theoretical perspectives and ideologies. Contributions that shed light on the period from a social and philosophical perspective are welcome.
Proposals should contain:
a) a 300-word summary
b) academic CV
c) contact information
Presentations are 20 minutes, followed by a discussion.
Proposals should be sent to both guri.skuggen@kul.oslo.kommune.no and erik.morstad@ifikk.uio.no by 1 March 2019.
---
CAA-Getty International Program
Ongoing
Research Forum for German Visual Culture (RFGVC)
The Research Forum for German Visual Culture (RFGVC) is a network organisation that exists under the auspices of the Visual Arts Research Institute, Edinburgh (VARIE) based at the University of Edinburgh, and involving VARIE consortium partners – Edinburgh College of Art, the National Galleries of Scotland, National Museums Scotland, National Library of Scotland, University of Glasgow, and the University of St Andrews, as well as other partner institutions in the UK and abroad.
The RFGVC is inter- and multi- disciplinary, inter-school, inter-institutional, and international in orientation. The scope of research interest encompasses Germany, Austria, and Switzerland, and while the central focus is likely to be on modern and contemporary visual culture, the forum does not exclude coverage of earlier periods.
In the first instance, the forum is designed to cohere and draw upon the considerable expertise and research networks of Germanists based in Scottish academic and art institutions, and to create various opportunities for knowledge transfer. Beyond this goal, it is intended as a key research exchange point encouraging Anglo-American-German relations within a matrix of international research institutions, centres, associations, and societies.
The RFGVC will encourage contact between British, American, and German art historians and curators, fostering and contributing to the development of national and international collaborative, cross-disciplinary and cross-cultural research by means of seminars, conferences, colloquia, and lectures. In due course, the RFGVC will also develop an active programme of film screenings and other events.
For information about the forum, and for details about forum events, visit the RFGVC website at http://rfgvc.tumblr.com/ 
---
The Research Center "Humanities, Modernity, Globalization" at Jacobs University in Bremen, Germany invites applications for Postdoctoral Fellowships in the Humanities
The position allows for independent research, but the successful applicant will be expected to contribute to the center's research agenda; be involved in ongoing research initiatives; assist in project management, fund raising, and third-party funding applications. In addition, s/he will teach one course per semester, either a seminar related to topics of his/her expertise and/or an introductory course.
The research center is particularly interested in applicants whose scholarship focuses on contemporary issues, intercultural concepts, and global perspectives in fields such as art history, literature, cultural history, religious studies, media studies, anthropology, and philosophy. For further information regarding the research center, visit our website: http://www.jacobs-university.de/hmg
Successful applicants will hold a Ph.D. degree or equivalent in a humanities discipline. S/he will be responsible, self-motivated, and enjoy working in an international academic environment. In addition to excellent writing and presentation skills, organization and management skills are essential. Proven experience with project management and/or the acquisition of third party funds will be considered a definite plus. Fluency in English is a must, knowledge of other languages in as much as it is required by the candidate´s research interests. Candidates who do not speak German are encouraged to take part in the German courses offered by Jacobs University. Experience with ehumanities is especially welcome.
Jacobs University is a private, international, English-language University in Northern Germany. It is an equal opportunity employer and is certified "Family Friendly" by the Hertie Foundation. For further information see www.jacobs-university.de
Please sent your application as one PDF document to hmg@jacobs-university.de and include the following items:
Curriculum Vitae with list of publications
Names and contact information of three references
A short description of three courses the candidate could teach, with indication of whether the course would be taught at an introductory or advanced level

)
In addition to the PDF application, we ask you to provide us with electronic copies of two published articles or book chapters.
All correspondence should be addressed to:
Prof. Dr. Isabel Wünsche
Research Center "Humanities, Modernity, Globalization"
School of Humanities and Social Sciences
Jacobs University gGmbH
Campus Ring 1, Research IV
28759 Bremen
Germany
---
Call for Manuscript Proposals: German History in Context
Camden House is pleased to launch a new series in German history entitled GERMAN HISTORY IN CONTEXT. We especially encourage submissions of monographs and edited collections on any aspect of post-1945 cultural, political, and social history. Investigations of the Third Reich, the Weimar Republic, and Imperial Germany are also welcomed. Of particular interest to the series editors are studies that explore their given historical topic in a wider perspective: for instance, by comparing cultural developments in East and West Germany; by seeking to understand developments in Germany in a transnational or global context; or by analyzing the degree to which events in postwar Germany were shaped by the legacy of earlier eras. All manuscripts will be peer reviewed and, if accepted for publication, copyedited and produced in line with the highest standards in academic publishing.
Series editor is BILL NIVEN, Professor of History at the Nottingham Trent University, UK.
Members of the editorial advisory board are Professor Stefan Berger of the University of Bochum, Professor Atina Grossmann of The Cooper Union, New York, and Professor Andrew Port of Wayne State University.
Proposal forms in both Word and pdf formats are found at: http://www.camden-house.com/authors_proposalform_camden.asp
Our preference is for the Word form, sent as an email attachment to Camden House Editorial Director Jim Walker at jwalker8751@charter.net.
CAMDEN HO– USE, an imprint of BOYDELL & BREWER
www.camden-house.com
---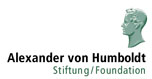 The Alexander von Humboldt Foundation, "promote[s] academic cooperation between excellent scientists and scholars from abroad and from Germany."

The German Academic Exchange Service (DAAD) is the largest funding organisation in the world supporting the international exchange of students and scholars. Since it was founded in 1925, more than 1.5 million scholars in Germany and abroad have received DAAD funding. It is a registered association and its members are German institutions of higher education and student bodies.

The Gerda Henkel Foundation was established in 1976 by Lisa Maskell (1914 – 1998) in memory of her mother Gerda Henkel. Headquartered in Düsseldorf, the Gerda Henkel Foundation is a charitable organisation under private law that is independent of today's Henkel Group. The Foundation supports national and international academic projects in the following subjects: Archaeology, History, Historical Islamic Studies, Art History, History of Law, and Pre- and Protohistory. The Foundation is active both inside and outside Germany.