Historians of German, Scandinavian and Central European Art, or HGSCEA, is an affiliated society of the College Art Association. It was founded in 1997 to foster study of visual and material culture of Central Europe and enhance communication and cooperation among scholars working on the art and architecture of the region. The society publishes regular updates of member news and activities, events and news items of interest to HGSCEA members on this website. HGSCEA also sponsors a session at the annual CAA conference, as well as organizes and supports scholarly endeavors and events focused on Central European topics. The society's members include American and European scholars (affiliated and independent) and graduate students. Join HGSCEA!

LATEST UPDATES:
---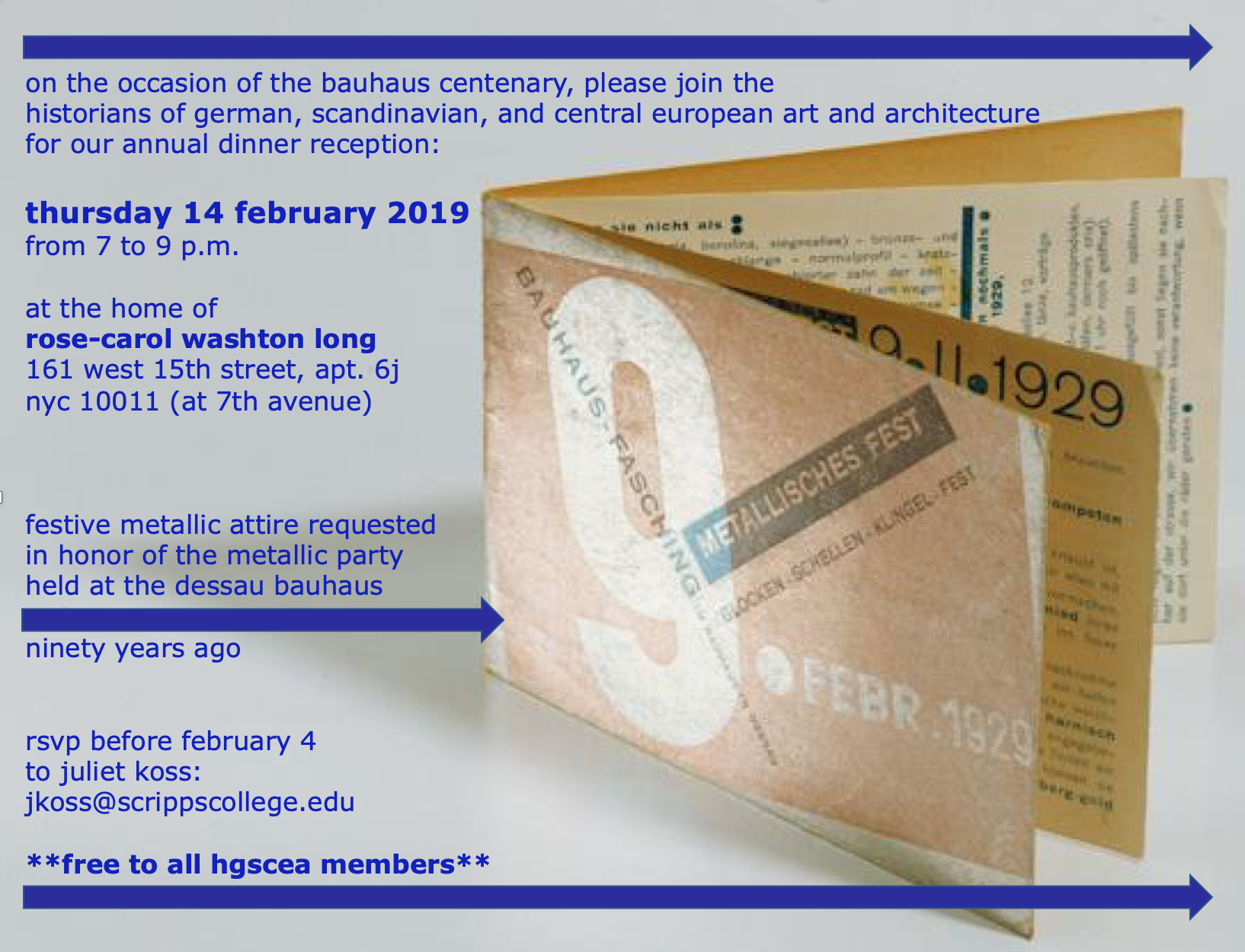 ---
HGSCEA at CAA, February 13-17, 2019
Members' Dinner, Thursday, February 14, 7–9 p.m.
Free to members; RSVP required. For further information, see invitation above.
Annual Business Meeting, Friday, February 15, 12:30–1:30 p.m.
New York Hilton Midtown, 4th Floor, Harlem Room
Members are encouraged to attend.
Sponsored Session:
"Women Artists in Germany, Scandinavia, and Central Europe, 1880-1960" Saturday, February 16, 10:30 a.m.–12:00 p.m.
New York Hilton Midtown, 2nd Floor, Gramercy West
Chaired by Kerry Greaves. Papers by Emil Leth Meilvang, Nora Butkovich, Lauren Hanson, and Lynette Roth. See: https://caa.confex.com/caa/2019/meetingapp.cgi/Session/1607
Special Event:
Curator's Tour of "Jan Tschichold and the New Typography" Sunday, February 17, 11:00 a.m.–12 p.m.
Bard Graduate Center Gallery, 18 West 86th Street, New York, NY 10024
Paul Stirton offers a closer look at his new exhibition, "Jan Tschichold and the New Typography."
RSVP required: (https://www.paperlesspost.com/flyer/go/MqWmJ3KHPWGLGQcVyBZk)
---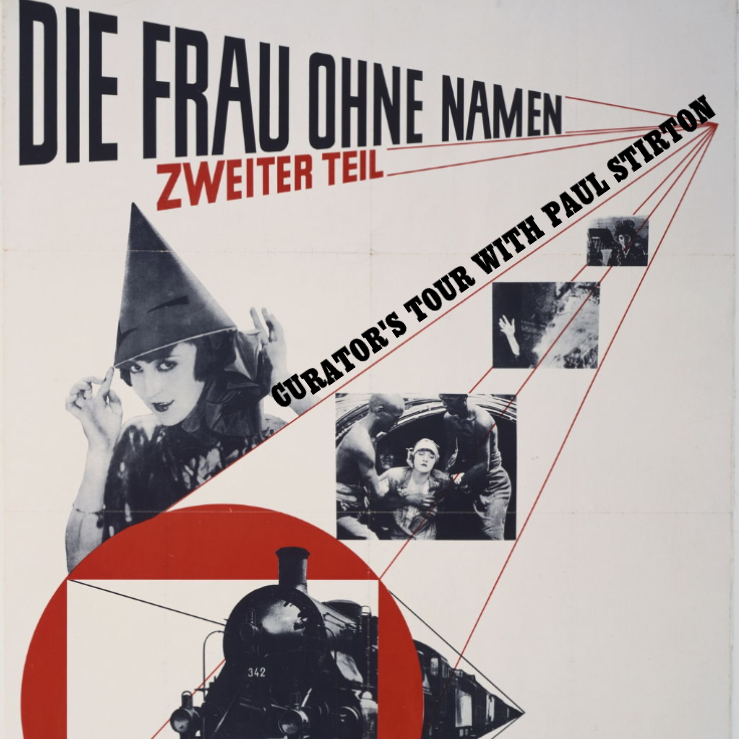 ---
Call for Session Proposals for CAA 2020
The HGSCEA Board is soliciting proposals from members for its sponsored ninety-minute session at the annual conference in 2020, taking place in Chicago. The proposed session may be on any topic having to do with German, Scandinavian, or Central European art, architecture, design, or visual culture of any period; sessions focusing on theory, criticism, or historiography are also welcome. Proposals may be geographically and chronologically tightly focused or broadly defined. They may be for complete sessions, in which case the names of participants should be included, or for sessions soliciting contributors. To see the topics of recent HGSCEA sessions, go to: http://hgscea.org/hgcea-at-caa/ and http://hgscea.org/hgcea-at-caa-archive/
The proposal should consist of a brief letter indicating interest and expertise, a description of the topic (no longer than 300 words), and a condensed c.v. (no longer than three pages). These materials should be submitted electronically to Juliet Koss (jkoss@scrippscollege.edu) no later than February 8, 2019. Notification of the Board's decision will be sent in March.