Historians of German, Scandinavian and Central European Art, or HGSCEA, is an affiliated society of the College Art Association. It was founded in 1997 to foster study of visual and material culture of Central Europe and enhance communication and cooperation among scholars working on the art and architecture of the region. The society publishes regular updates of member news and activities, events and news items of interest to HGSCEA members on this website. HGSCEA also sponsors a session at the annual CAA conference, as well as organizes and supports scholarly endeavors and events focused on Central European topics. The society's members include American and European scholars (affiliated and independent) and graduate students. Join HGSCEA!

LATEST UPDATES:
---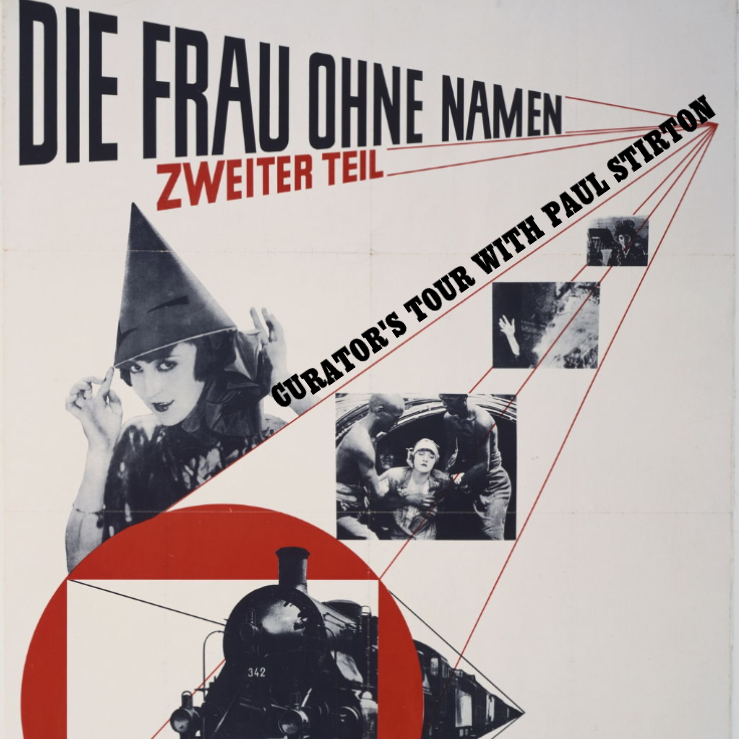 https://www.paperlesspost.com/flyer/go/MqWmJ3KHPWGLGQcVyBZk
---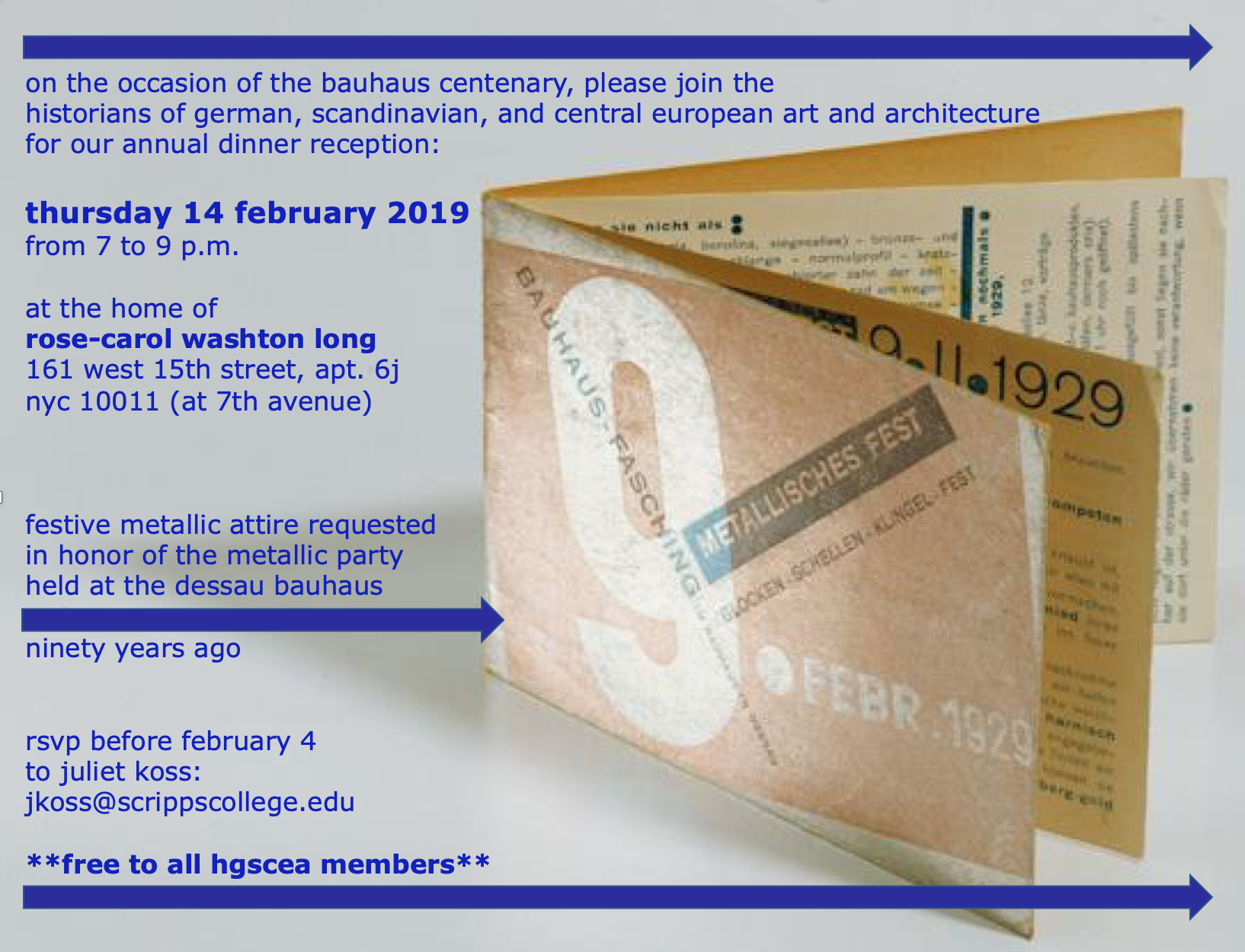 ---
Call for Session Proposals for CAA 2020
The HGSCEA Board is soliciting proposals from members for its sponsored ninety-minute session at the annual conference in 2020, taking place in Chicago. The proposed session may be on any topic having to do with German, Scandinavian, or Central European art, architecture, design, or visual culture of any period; sessions focusing on theory, criticism, or historiography are also welcome. Proposals may be geographically and chronologically tightly focused or broadly defined. They may be for complete sessions, in which case the names of participants should be included, or for sessions soliciting contributors. To see the topics of recent HGSCEA sessions, go to: http://hgscea.org/hgcea-at-caa/ and http://hgscea.org/hgcea-at-caa-archive/
The proposal should consist of a brief letter indicating interest and expertise, a description of the topic (no longer than 300 words), and a condensed c.v. (no longer than three pages). These materials should be submitted electronically to Juliet Koss (jkoss@scrippscollege.edu) no later than February 8, 2019. Notification of the Board's decision will be sent in March.
---
Letter from the President: 
Dear All,
It was great to see so many members of HGSCEA at CAA in Los Angeles, both in the cavernous interiors of the Convention Center and, just around the corner, in the very different environment of the annual reception. About forty people made their way to Opulen Studios to see old friends, to make new acquaintances, to have a glass of wine or a beer, and to eat a delicious Mexican dinner. To judge from the volume of the conversations and laughing I heard, everyone had a very good time.[…..] Letter from the President
---
HGSCEA would like to congratulate former board member and secretary Jay Clarke, who will be moving from the Sterling and Francine Clark Art Institute in Williamstown, Massachusetts, to the Art Institute of Chicago, where she has been named the new Rothman Family Curator in the Department of Prints and Drawings.
http://www.artic.edu/about/press/press-release/art-institute-chicago-names-jay-clarke-new-rothman-family-curator
---
CAA Round Up:
Praise for the HGSCEA panel chaired by Allison Morehead from the Association for Critical Race Art History (ACRAH)
Roma and African Americans share a common struggle, say Cornel West and Margarete Matache
HGSCEA Annual Reception and Dinner 2018 at CAA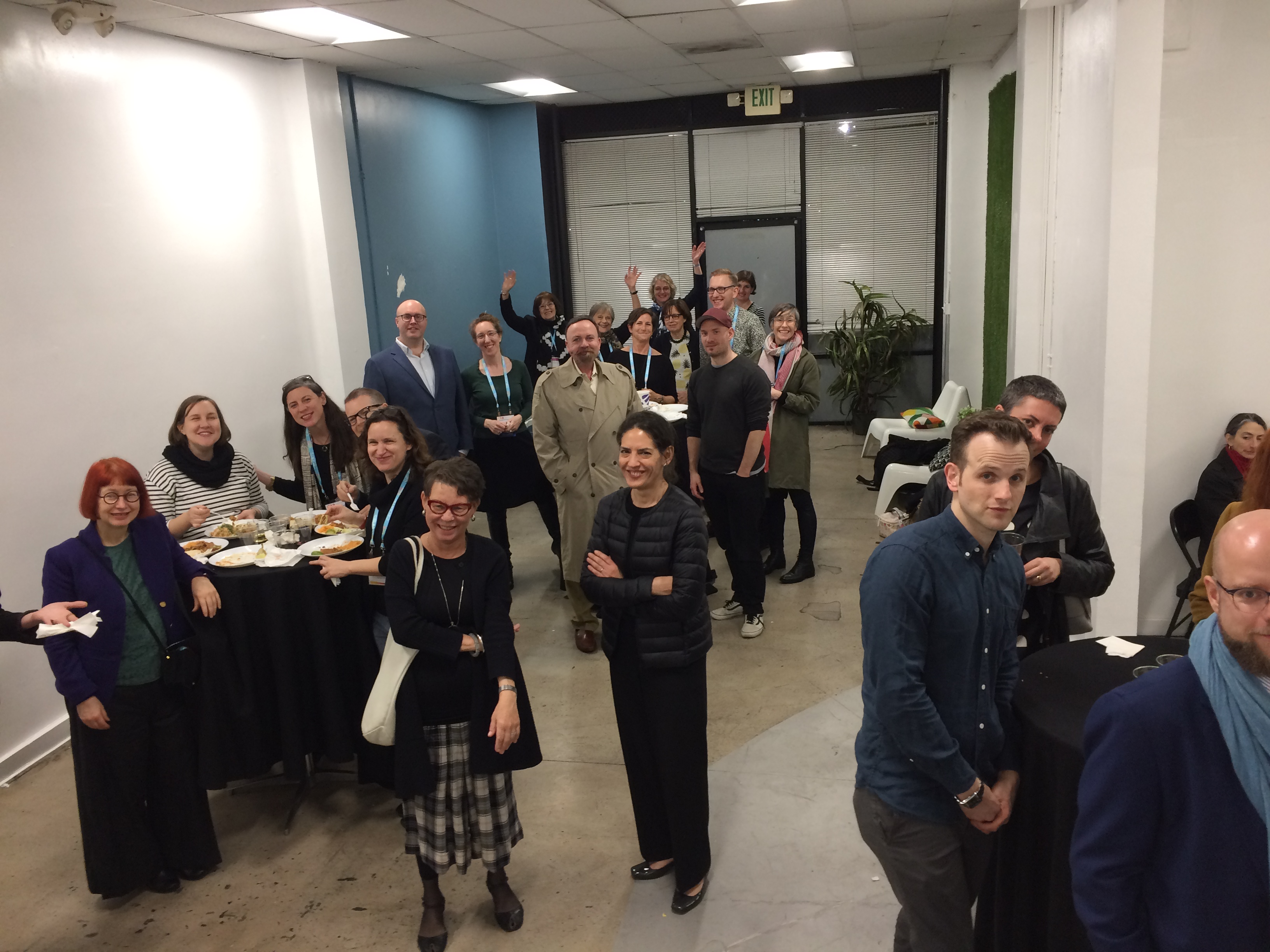 Click here HGSCEA at CAA 2018 for details.

---
2018 CAA Panel:
Saturday, February 24, 2018, 2–3:30
Los Angeles Convention Center, room 501A
Critical Race Art Histories in Germany, Scandinavia, and Central Europe
Chair: Allison Morehead, Queen's University
Speakers:
Rebecca Houze, Northern Illinois University,
Patricia G. Berman, Wellesley College,
Bart Pushaw, University of Maryland,
Kristin Schroeder, University of Virginia
The HGSCEA dinner reception will take place on Thursday, February 22, 2018 from 7-9 p.m., at 1309 S. Flower Street, Los Angeles, CA
---
HGSCEA would like to congratulate Maria Makela, who was the recipient of the DAAD article prize, awarded at the annual conference of the German Studies Association for her essay "Rejuvenation and Regen(d)eration: Der Steinachfilm, Sex Glands, and Weimar-Era Visual and Literary Culture," German Studies Review, volume 38, no. 1 (February 2015).
https://www.thegsa.org/prizes/article_prize.html
---
HGSCEA would like to congratulate Dr. Erin Maynes on her recent appointment as Assistant Curator at the Rifkind Center for German Expressionist Studies at the Los Angeles County Museum of Art. She will be moving there from her position as curator of prints at the Hoehn Family Galleries at the University of San Diego.
---
The Board would like to congratulate HGSCEA member Susanneh Bieber for winning the 2017 Terra Foundation for American Art International Essay Prize! Susanneh's award-winning essay, "Going Back to Kansas City: The Origins of Judd's Minimal Art," will appear in a forthcoming issue of American Art, the peer-reviewed journal co-published by the Smithsonian American Art Museum and the University of Chicago Press.
---